Saqib Bhatti Debunks the Inevitability of Austerity in Detroit, Chicago and Around the Country
"The entire narrative has been shaped around the fact that you have to file bankruptcy, that it's inevitable. ... That lets a whole class of people off the hook—the people who aren't paying their fair share."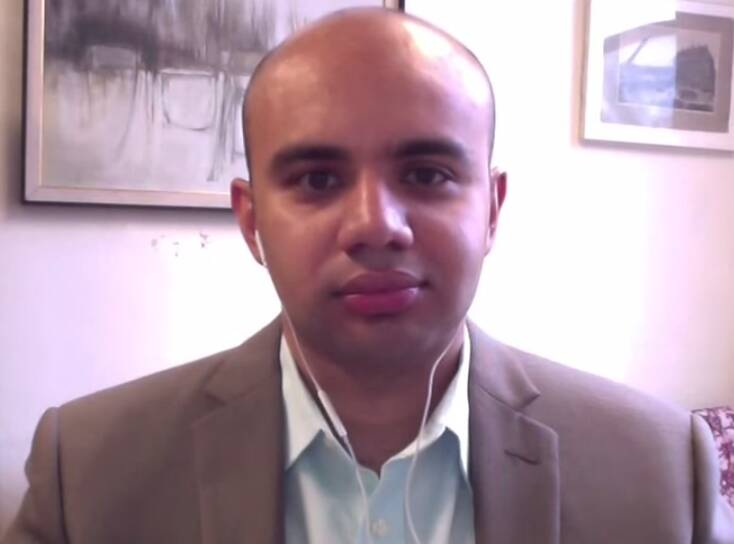 In 2013, Detroit became the largest city in the his­to­ry of the Unit­ed States to file bank­rupt­cy. A host of con­ser­v­a­tive, aus­ter­i­ty-mind­ed offi­cials and observers quick­ly seized upon the pop­u­lar belief that unfund­ed pen­sions had led to Detroit's finan­cial col­lapse, threat­en­ing that oth­er cities with large pen­sion short­falls like New York, Philadel­phia and Jack­sonville, Flori­da could be next.
How­ev­er, as Saqib Bhat­ti reports in the July issue of In These Times, politi­cians, not finan­cial neces­si­ty, pushed Detroit into bank­rupt­cy in order to cut pen­sions and take con­trol of Detroit's water sys­tem. Now Illi­nois politi­cians and aus­ter­i­ty hawks have select­ed the next city where they can bal­ance the bud­get on work­ing people's backs: Chicago.
Bhat­ti has appeared on a vari­ety of radio and tele­vi­sion shows debunk­ing the nar­ra­tive sur­round­ing Detroit's bank­rupt­cy and the log­ic of aus­ter­i­ty, urg­ing solu­tions like tax­ing finan­cial trans­ac­tions, clos­ing cor­po­rate tax loop­holes and end­ing sub­si­dies for prof­itable com­pa­nies. You can lis­ten to his appear­ance on Doug Hen­wood's ​"Behind the News" here and WGN's ​"Out­side the Loop" here; watch or lis­ten to his oth­er appear­ances below.
This Is Hell!
The Big Pic­ture with Thom Hartmann
The Thom Hart­mann Program
The Real News Network
Chica­go News­room with Ken Davis
Lil­lian Osborne
is an under­grad­u­ate stu­dent at Loy­ola Uni­ver­si­ty Chica­go and an In These Times edi­to­r­i­al intern. She is also a con­trib­u­tor to the Loy­ola Phoenix.