Done Waiting for the Mule: Black Activists Seek To Occupy 40 Acres of Land this Juneteenth
In cities across the country, organizers for "Black Land and Liberation" are preparing to reclaim vacant spaces.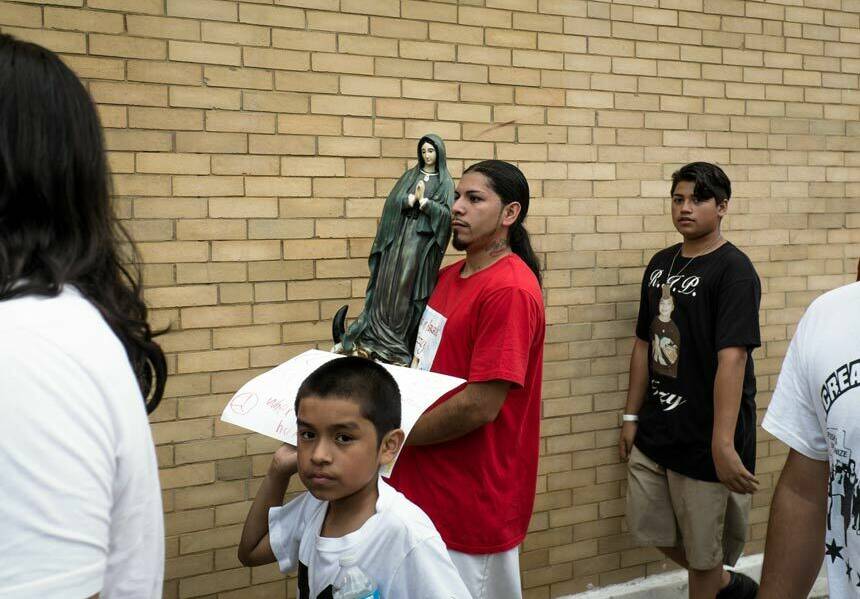 After the Civ­il War end­ed, Union Gen. William T. Sher­man ordered that Union-won lands along the South­ern coast be redis­trib­uted to for­mer slaves: forty acres per fam­i­ly, and a mule to work the land. This ​"forty acres and a mule" nev­er came — nor have any repa­ra­tions for slavery.
"Forty acres and a mule" never came—nor have any reparations for slavery.
But 152 years after the war, the Black Land and Lib­er­a­tion Ini­tia­tive is draw­ing inspi­ra­tion from that bro­ken promise, cen­ter­ing the impor­tance of land in right­ing the cen­turies of wrongs against black communities.
On June 19 — also known as June­teenth, the unof­fi­cial hol­i­day com­mem­o­rat­ing the end of slav­ery — the Black Land and Lib­er­a­tion Ini­tia­tive is orga­niz­ing a nation­al day of action. In 40 acres across 40 cities, black peo­ple will take non­vi­o­lent direct action to occu­py and reclaim spaces such as aban­doned schools and vacant lots, with the goal of putting these spaces into the ser­vice of the community.
The effort, brought togeth­er by Move­ment Gen­er­a­tion, Black­OUT Col­lec­tive and oth­er racial jus­tice orga­niz­ers, aims to push back against the divest­ment and pover­ty in black com­mu­ni­ties, high­light how much black land and labor have con­tributed to America's wealth, and move toward long-term goals of envi­ron­men­tal jus­tice, auton­o­my and black self-governance.