Done Waiting for the Mule: Black Activists Seek To Occupy 40 Acres of Land this Juneteenth
In cities across the country, organizers for "Black Land and Liberation" are preparing to reclaim vacant spaces.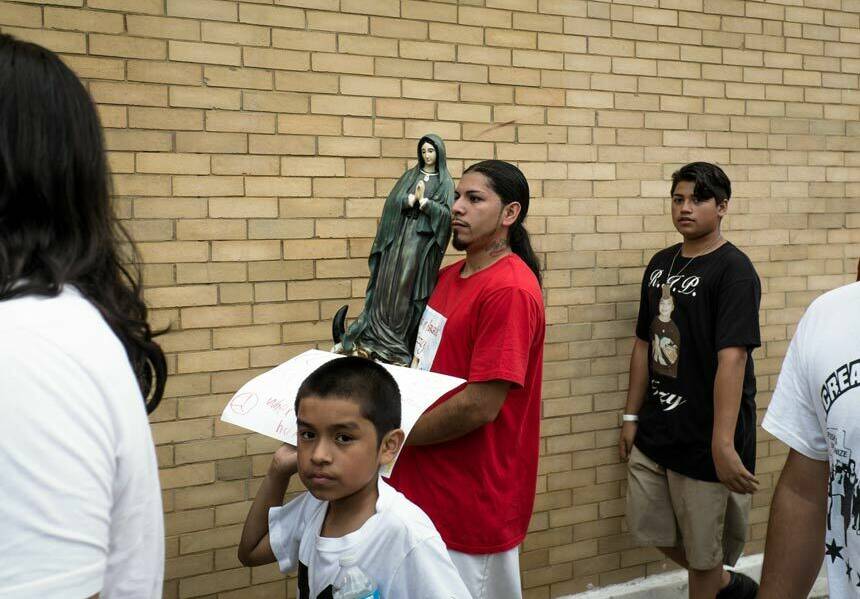 After the Civil War ended, Union Gen. William T. Sherman ordered that Union-won lands along the Southern coast be redistributed to former slaves: forty acres per family, and a mule to work the land. This ​"forty acres and a mule" never came — nor have any reparations for slavery.
"Forty acres and a mule" never came—nor have any reparations for slavery.
But 152 years after the war, the Black Land and Liberation Initiative is drawing inspiration from that broken promise, centering the importance of land in righting the centuries of wrongs against black communities.
On June 19 — also known as Juneteenth, the unofficial holiday commemorating the end of slavery — the Black Land and Liberation Initiative is organizing a national day of action. In 40 acres across 40 cities, black people will take nonviolent direct action to occupy and reclaim spaces such as abandoned schools and vacant lots, with the goal of putting these spaces into the service of the community.
The effort, brought together by Movement Generation, BlackOUT Collective and other racial justice organizers, aims to push back against the divestment and poverty in black communities, highlight how much black land and labor have contributed to America's wealth, and move toward long-term goals of environmental justice, autonomy and black self-governance.
Giving Tuesday: Support Progressive Journalism
Today is the single biggest day of the year for giving to nonprofits—last year, individual donors collectively gave more than $2.5 billion to nonprofit organizations in the U.S. alone on Giving Tuesday.
For In These Times, today also marks the kick-off of one of our most important fundraising drives ever.

Giving Tuesday began nearly a decade ago as a way to harness the power of collective giving and highlight the important work of nonprofit organizations. For In These Times, being a nonprofit is more than just a financial model. It is central to our very mission.
The traditional, for-profit news model was built on a foundation of corporate ad dollars. From the beginning, this has been a devil's bargain that limits what can be published by corporate media outlets and inevitably warps what they do print. In These Times is not beholden to any corporate interest.
Who are we beholden to? You—our community of readers. Support from readers allows In These Times to maintain our independence and speak truth to power. It is how we are able to continue publishing the stories readers—like you—want to read, and the voices that need to be heard in this political moment.

This Giving Tuesday, support independent, progressive journalism by making a tax-deductible donation to In These Times.
Giving Tuesday: Support Progressive Journalism