Boeing Holds Jobs Hostage in Two-Pronged Fight With State Government and Machinists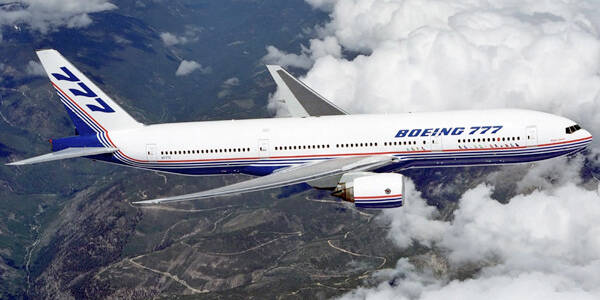 We wanted to make sure you didn't miss the announcement of our new Sustainer program. Once you've finished reading, take a moment to check out the new program, as well as all the benefits of becoming a Sustainer.

For much of the last few years, Boeing has been soaring. In 2012, the aircraft-manufacturing corporation raked in $3.9 billion in net income; it's projected to earn at least $4.2 billion this year. And thanks to the $95 billion in advance orders of its new 777X airliner, stocks have risen to impressive heights.
Yet despite all this prosperity, Boeing decided to veer into a two-pronged dogfight with the state of Washington and the International Association of Machinists (IAM), using the thousands of Boeing jobs in Seattle's Puget Sound area as leverage to try to obtain lavish tax breaks and enormous contract concessions, respectively. If the state and union didn't grant the company's requests, the company said, it would likely have to move a huge chunk of its new 777X production operations elsewhere.
​"We chose to engage in Puget Sound first, but without full acceptance by the union and legislature, we will be left with no choice but to open up the process competitively and pursue other options for locating the 777X work," a spokesperson for Boeing explained in a statement.
With the fate of as many as 56,000 jobs producing the 777X in the Puget Sound area at stake, Washington state officials rolled over quickly. On November 9, Gov. Jay Inslee and the state legislature capitulated to Boeing in a special Saturday session, making massive tax concessions contingent on the jobs remaining in Washington. But the size of the tax break was breathtaking: $8.7 billion over the next 16 years, the largest state-level tax subsidy ever granted in the United States. In a nation where corporations already extract an estimated $80 billion annually from the 50 states, such a distinction is not insignificant.
Meanwhile, Boeing also demanded that the Machinists local, IAM District Lodge 751, concede to an eight-year contract that included skimpy, sub-inflation general wage increases of 1 percent every other year, healthcare cost increases and pension cuts. Though Boeing's contract with the Machinists doesn't expire until 2016, the company pushed for an early re-negotiation. And again, as in its fight with the state of Washington, Boeing threatened to relocate production of the 777X elsewhere if District 751 turned down the deal.
According to District 751 spokesperson Bryan Corliss, Boeing mentioned the possibility of shifting the 777X work to a variety of other sites, including North Charleston, S.C.; San Antonio, Texas; Huntsville, Ala. (where it operates a rocket-testing facility); Long Beach, Calif; and Ogden, Utah. Some of those plants are non-unionized, though workers at the plant in Long Beach are represented by the United Auto Workers.
District 751 leaders made no official recommendation on the proposal, says Corliss. But the details of the Boeing demands generated fierce opposition among rank-and-file members. Boeing's threat of moving — and possibly cutting — tens of thousands of well-paying jobs only ratcheted that tension higher. At the meeting before the vote was held, 751's President Tom Wroblewski went so far as to rip up a copy of the proposal before hundreds of District 751 members. Ultimately, the members resoundingly voted down the Boeing proposal by a margin of 2 – 1.
​"Without the terms of this contract extension, we're left with no choice but to open the process competitively and pursue all options for the 777X," Ray Conner, chief executive of Boeing's commercial airline division, warned shortly after the 31,000 members of District 751 rejected the company plan. Conner continued, ​"Our goal [with the contract modification] was twofold: to enable the 777X and its new composite wing to be produced in Puget Sound and to create a competitive structure to ensure that we continue market-leading pay, healthcare and retirement benefits while preserving jobs and our industrial base here in the region."
Jake Rosenfeld, a labor expert at the University of Washington, translates this statement to mean: ​"What the company clearly wants is South Carolina labor standards with the expert skills that Washington state Boeing workers possess." South Carolina workers tend to be lower paid and less educated than their Washington counterparts; the state's ​"right to work" status also allows employers to hire and fire employees more or less at will.
In the face of the workers' rejection of the contract, some workers and public officials continue to worry that Boeing will make good on its threat to move production away from the Pacific Northwest. After all, the company has done such a thing before. In 2009, in an alleged attempt to retaliate against the IAM for strikes, Boeing moved at least 2,000 jobs producing the 787 Dreamliner from Washington to North Charleston, S.C. The IAM then filed a complaint with the National Labor Relations Board, which ruled that Boeing's action was illegal. After two years, the controversy was finally resolved with ​"a four-year contract extension that ​"included a commitment by Boeing to build the 737 MAX in Renton, Wash., and a promise by the union to petition the [NLRB] to drop its lawsuit against the company."
Though Boeing does have operations in many locations, its threat to move its 777X production could have similar drawbacks to the North Charleston maneuver. In addition to the lawsuit, internal corporate documents revealed that Boeing anticipated problems in South Carolina like sharply increased costs, production delays, supply chain complexity and generally inexperienced management and workers. One document even flatly admitted, ​"the only consistent advantage attributed to Charleston was the ability to ​'leverage' the site placement decision toward ​'rebalancing an unbalanced and uncompetitive labor relationship.'"
Further, Boeing's thinly veiled ultimatum may represent a violation of labor law, according to Cornell University labor professor Kate Bronfenbrenner, the author of No Holds Barred: The Intensification of Employer Opposition to Organizing. ​"Boeing is doing exactly the same thing that they got punished for two years ago [in South Carolina]," she explains. ​"Threatening to move to get concession is bad-faith bargaining under the National Labor Relations Act."
At this point, it is not clear if the IAM will file charges with the NLRB against Boeing like it did two years ago. However, although Corliss declined to comment on whether the union plans legal action, he isn't particularly worried either way. He thinks that despite its bluster, Boeing has few viable options for relocation. ​"We strongly believe that the Puget Sound area is by far the best place to build the 777X," he says. ​"We have the most elite aerospace manufacturing workers in North America, if not the world. The entire infrastructure already exists here, the supplier network, the supply chain."
He continues, ​"Boeing brings in a lot of parts from Japan by ship, so the best location, many believe, has to be at a port — because moving aerospace parts by plane has not worked out well." Plus, as he points out, ​"Washington has a very robust program for training aerospace workers."
And Boeing's freshly won tax break from the state doesn't hurt, either. ​"In our eyes," Corliss concludes, ​"The best place to build 777X just got better."
Full disclosure: UAW and IAM are sponsors of In These Times.
Be a Sustainer
We surveyed thousands of readers and asked what they would like to see in a monthly giving program. Now, for the first time, we're offering three different levels of support, with rewards at each level, including a magazine subscription, books, tote bags, events and more—all starting at less than 17 cents a day. Check out the new Sustainer program.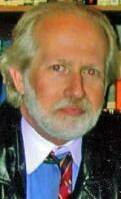 Roger Bybee

is a Milwaukee-based freelance writer and University of Illinois visiting professor in Labor Education.Roger's work has appeared in numerous national publications, including

Z

magazine,

Dollars

&

Sense, The Progressive, Progressive Populist, Huffington Post, The American Prospect, Yes!

and

Foreign Policy in Focus

.More of his work can be found at

zcom​mu​ni​ca​tions​.org/​z​s​p​a​c​e​/​r​o​g​e​r​d​bybee

.