Meet the Organizers Pursuing a Progressive Takeover of the Republican Party
'Brand New Congress' is going after red states and Republican voters with left populism.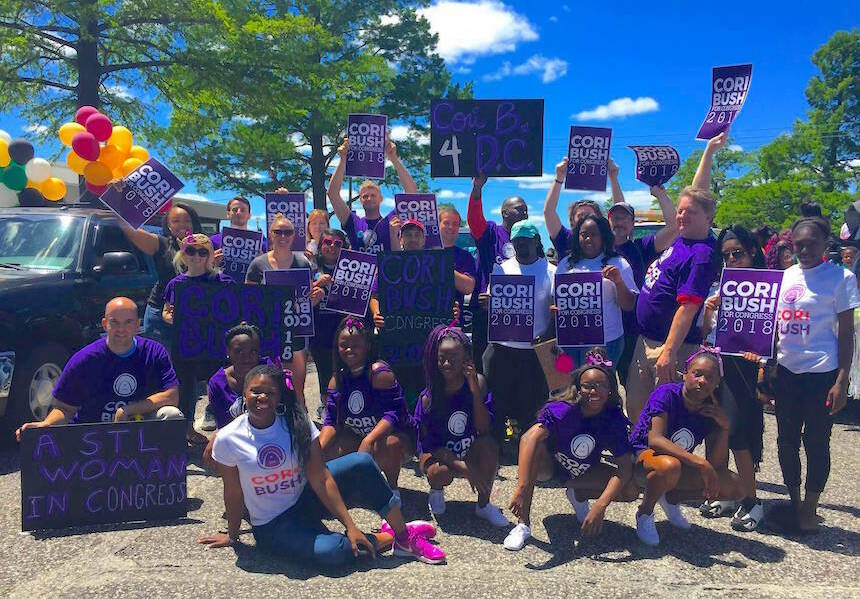 Brand New Con­gress (BNC), which is the brain­child of four staffers from Bernie Sanders' pres­i­den­tial cam­paign, is recruit­ing can­di­dates to run in House and Sen­ate races in 2018. It dis­tin­guish­es itself from sim­i­lar efforts by recruit­ing both Democ­rats and Repub­li­cans. The uni­fy­ing thread is that every can­di­date endors­es its plat­form, which calls for a sin­gle-pay­er health­care sys­tem, near­ly $5 tril­lion in infra­struc­ture invest­ment, a $15 min­i­mum wage, tuition-free col­lege and trade school, and a major expan­sion of due process protections.
"What conservatives and Democrats and independents want is very similar. They want their lives to be better, and their kids' lives to be better. How you get there, obviously, is where people start to differ."
BNC aims to put for­ward a uni­fied slate of can­di­dates who, by run­ning on the same plat­form, cre­ate syn­er­gies and momen­tum that will trans­form Con­gress. ​"It has to be run in a dif­fer­ent way," says Corbin Trent, BNC's com­mu­ni­ca­tions direc­tor. ​"Not as a bunch of indi­vid­ual cam­paigns, but as a unit." BNC aims to field at least 50 can­di­dates in 2018 and many more in 2020.
Trent, a BNC co-founder, spoke with In These Times about BNC's found­ing and future.
Theo Ander­son: What are the ori­gins of BNC? What moti­vat­ed you to co-found it?
Corbin Trent: What made me decide to do this was grow­ing up in Appalachia and watch­ing my com­mu­ni­ty crum­ble, watch­ing the Amer­i­can dream turn into a fan­ta­sy, and fac­to­ries close, wages stag­nate, and peo­ple die for the lack of health­care in the rich­est nation in the his­to­ry of the world. That's the core.
And then, my back­ground. Being an entre­pre­neur — doing every­thing from met­al­work­ing to, most recent­ly, oper­at­ing a group of food trucks. And then I start­ed work­ing for the Sanders cam­paign. That was sort of my entry into pol­i­tics. And I did that for the bet­ter part of a year. What we noticed as we were going around the coun­try talk­ing to vol­un­teers and vot­ers and sup­port­ers was that, first, there were a lot of inde­pen­dents, peo­ple who were agnos­tic polit­i­cal­ly, that were inspired by the Sanders campaign.
And the oth­er thing that became clear was that, regard­less of whether we had a Sanders pres­i­den­cy, the real issue was going to be Con­gress. That's where a lot of these deci­sions are made. That's where the mon­ey comes from. That's where the abil­i­ty to fix our econ­o­my is. It's not just in the hands of the pres­i­dent. So, through that process, a few of us decid­ed to embark on try­ing to fix Con­gress, and right before the Cal­i­for­nia pri­ma­ry [in March 2016], we left the cam­paign and found­ed Brand New Congress.
Theo: So, it wasn't a result of Trump's elec­tion, obviously.
Corbin: No, this was our plan regard­less of who got elect­ed. It's a sys­temic prob­lem. It's a lack of rep­re­sen­ta­tion for the Amer­i­can peo­ple in Con­gress. There's a real rot at the core of how peo­ple get to Con­gress. Right now, peo­ple start the path to Con­gress as ear­ly as mid­dle school, and usu­al­ly no lat­er than high school or col­lege. And the track usu­al­ly goes through Ivy League uni­ver­si­ties. There's sort of a path, right? There's a real­ly small group of peo­ple that is rep­re­sent­ed in our Con­gress right now.
Theo: How does BNC choose its candidates?
Corbin: There are a cou­ple of dif­fer­ent things that are con­sis­tent. One is that they're 100 per­cent aligned with the plat­form and what we're try­ing to accom­plish. And, it's part of their core beliefs, as opposed to some­one who's just will­ing to do it. Sec­ond, they're not career politi­cians, in gen­er­al. One of the thing we look for in their back­ground is that they're good at what they do. And that, in the best case, they've had oppor­tu­ni­ties to sell out finan­cial­ly, or at least do real­ly well, but have made choic­es to do more good than make mon­ey. Peo­ple who have been will­ing to sac­ri­fice finan­cial gain for the ben­e­fit of oth­ers — that's some­thing we look for. And then, they're dri­ven to serve. We've got a vari­ety of ways to try to deter­mine that. But that's one of the most impor­tant char­ac­ter­is­tics. Peo­ple who are will­ing to serve oth­ers, and who are excit­ed about it.
Theo: You require can­di­dates to sign on to a pret­ty pro­gres­sive plat­form. How do you plan to get Repub­li­cans to run on it?
Corbin: Well, it's not hard to get peo­ple to run, so much, as get­ting Repub­li­cans to vote for the peo­ple who are run­ning on [our plat­form]. I think you do it by accen­tu­at­ing the con­nec­tions that we have across the aisle. It's going to be the desire to have high-wage jobs, a grow­ing econ­o­my, access to afford­able health­care, access to good edu­ca­tion. I think that what con­ser­v­a­tives and Democ­rats and inde­pen­dents want is very sim­i­lar. They want their lives to be bet­ter, and their kids' lives to be bet­ter. How you get there, obvi­ous­ly, is where peo­ple start to differ.
Our eco­nom­ic plan calls for tril­lions of dol­lars of infra­struc­ture spend­ing and a delib­er­ate rebuild­ing of the eco­nom­ic engine that dri­ves Amer­i­ca. Estab­lish­ment, sta­tus quo politi­cians are ready to scrap out Amer­i­ca and man­age the decline. We're say­ing no. Amer­i­ca is not in decline. It's got amaz­ing peo­ple and resources that are worth invest­ing in. And we think when we frame things that way, it'll get peo­ple excit­ed to vote.
Theo: What is your rela­tion­ship to the Demo­c­ra­t­ic Party?
Corbin: Myself, per­son­al­ly? I have no rela­tion­ship what­so­ev­er. The orga­ni­za­tion has very lit­tle. We intend to run with­in their struc­tures, and in their pri­maries, and we're thank­ful that they've set up an infra­struc­ture that's going to allow can­di­dates to run in pri­maries. But we think that the par­ty has — a long time ago — stopped rep­re­sent­ing the needs of the Amer­i­can people.
Theo: Part of what BNC does is help can­di­dates nav­i­gate the red tape involved in becom­ing a can­di­date, right?
Corbin: Right. BNC is also an LLC that actu­al­ly hires staff for the cam­paigns and con­tracts with can­di­dates. So, we're the com­mu­ni­ca­tions, the press, the Human resources and the operations.
Theo: For BNC can­di­dates who do win, there will be a pull toward being absorbed by the two par­ties. Is there a mech­a­nism for help­ing them remain inde­pen­dence once they're elected?
Corbin: There's infra­struc­ture designed to sup­port leg­isla­tive train­ing, to sup­port ori­en­ta­tion to Wash­ing­ton, D.C. That's one thing about lob­by­ists. When a fresh­man class of Con­gress comes to Wash­ing­ton, D.C., there are lob­by­ist groups to help them find hous­ing, to help them find schools, to help their spous­es find jobs. And that devel­ops a rela­tion­ship. That's some­thing we're going to have repli­cate and not ignore. And we want to do the same thing as far as pro­vid­ing fundrais­ing through­out their incum­ben­cy. So, there's sup­port as they go for­ward. We're going to try to get the cau­cus togeth­er as a unit, and hope­ful­ly there will be strength in numbers.
Theo: You're based in the red state of Ten­nessee. Is that for prac­ti­cal or polit­i­cal reasons?
Corbin: Part of the idea here is to not con­cede to Don­ald Trump and his ilk that they're going to be the only ones talk­ing to Appalachi­ans or rust­belt peo­ple who have found them­selves going from mak­ing $80,000 to $25,000 per year. Not to con­cede that he's their only way out, or that racism and big­otry, blam­ing black and brown peo­ple, is the only way for­ward. We're not going to cede that ground. And we want to make sure that we're based in a place that turned out for Don­ald Trump.
Theo: BNC seems to be dis­tinc­tive in that you're focused on the cor­rupt­ing influ­ence of mon­ey in our pol­i­tics, in a way that oth­er, sim­i­lar orga­ni­za­tions aren't.
Corbin: Our focus is absolute­ly on the cor­rupt­ing influ­ence of mon­ey in pol­i­tics. For exam­ple, some­thing as basic as ener­gy pro­duc­tion. There is no rea­son for us to be invest­ing mil­lions of dol­lars a year, and cor­rupt­ing our val­ues, attack­ing native tribes and build­ing pipelines. That's not the future of ener­gy pro­duc­tion. And peo­ple know that. The only rea­son we're doing it is the influ­ence of mon­ey in our polit­i­cal process. If the Koch broth­ers were invest­ed in whal­ing ships, we'd be going after whales right now. It's not because it makes sense. It's because that's where the mon­ey is telling them to go. And so, we think that what we need to do is to have free­dom from that.
Theo: You're also the com­mu­ni­ca­tions direc­tor for Jus­tice Democ­rats, an orga­ni­za­tion with a sim­i­lar mis­sion. They endorse BNC can­di­dates, and you endorse their can­di­dates. Why are they two sep­a­rate organizations?
Corbin: There are a cou­ple of rea­sons. One is that Jus­tice Democ­rats has one cri­te­ria to become a can­di­date, and this is to refuse PAC mon­ey, refuse cor­po­rate bun­dled mon­ey. And be a Demo­c­rat. Those are their require­ments. With Brand New Con­gress, there are much more rigid cri­te­ria. You've got to sup­port Medicare-for-all, you've got to sup­port free col­lege tuition, unteth­er­ing of our police forces and court sys­tems from the fine and fee struc­tures they have. And the sec­ond rea­son is that we're intent on run­ning Democ­rats, Repub­li­cans and inde­pen­dents. But there's over­lap in the staff with Jus­tice Democ­rats, and some over­lap in the mission.
Theo: A lot was made of the tech savvi­ness of the Sanders cam­paign and its use of social media. Will the same be true of BNC candidates?
Corbin: It's some­thing that we're focused on. I think a lot of what was attrib­uted to tech­no­log­i­cal suc­cess with Bernie was more about a medi­um to get Bernie's mes­sage out. We still have that medi­um, and we still have that mes­sage. And I believe that our can­di­dates are going to have the same basis of trust that Bernie was able to bring.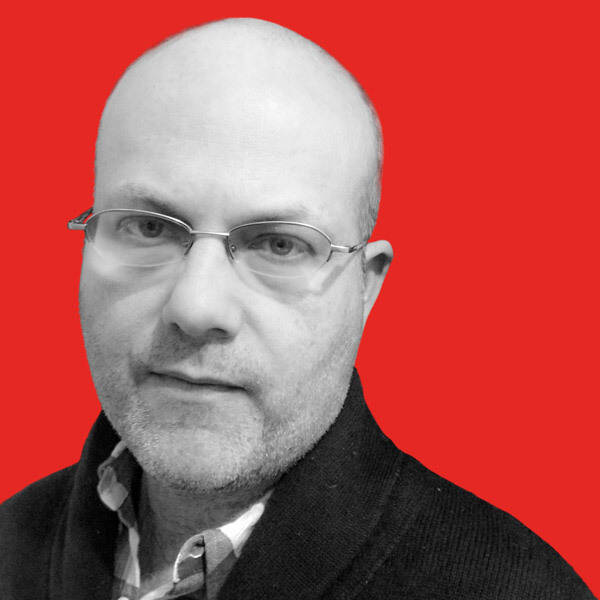 Theo Ander­son
is an In These Times con­tribut­ing writer. He has a Ph.D. in mod­ern U.S. his­to­ry from Yale and writes on the intel­lec­tu­al and reli­gious his­to­ry of con­ser­vatism and pro­gres­sivism in the Unit­ed States. Fol­low him on Twit­ter @Theoanderson
7
.