Canvassers Gone Wired
Labor's get-out-the-vote efforts go digital.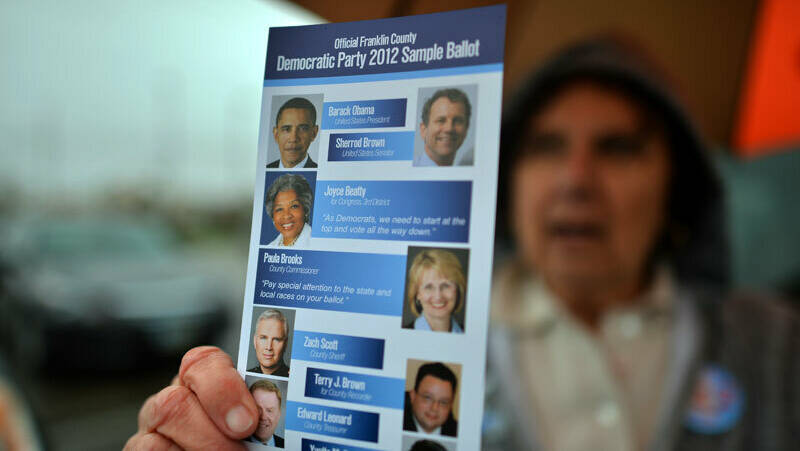 Colum­bus, Ohio — There­sa Bruskin, a field direc­tor for Work­ing Amer­i­ca (the AFL-CIO's com­mu­ni­ty arm), passed a jar­ring mix of well-main­tained bun­ga­lows and aban­doned homes as she worked her way through Hill­top, a racial­ly diverse, work­ing-class neigh­bor­hood. Such tra­di­tion­al ​"labor to neigh­bor" cam­paigns are noth­ing new. But the walks look dif­fer­ent this year: While in the past can­vassers vis­it­ed only union house­holds, this elec­tion they're knock­ing on every door.
By reaching out to working-class communities, unions may expand the feeling that the labor movement "is us." And that's a political victory that could last many election cycles.
As the union­ized share of work­ers has dropped, the labor move­ment has tried to retain its polit­i­cal influ­ence by ramp­ing up efforts to con­tact mem­bers, often per­son­al­ly, to urge them to vote.
But that wasn't good enough. As AFL-CIO Pres­i­dent Richard Trum­ka puts it, labor decid­ed to ​"push the enve­lope" in 2012 for what may prove to be a ​"tru­ly game-chang­ing elec­tion." Reach­ing out direct­ly to non-union mem­bers — a tac­tic new­ly allowed by Cit­i­zens Unit­ed—is one ele­ment of a broad­er shift this elec­tion sea­son toward increased use of social media and tech­nol­o­gy, part­ner­ships with non-union groups like MoveOn and longer-term thinking.
The new sophis­ti­ca­tion was evi­dent in Bruskin's can­vass of Hilltop's res­i­dents. As she lis­tened, Bruskin tapped respons­es about the can­di­dates and is- sues into her Apple iPod Touch, sav­ing data to guide future canvassers.
​"I'm sick of vot­ing for the best of the worst. I'm abstain­ing," Joseph Mar­cum told Bruskin. Mar­cum, 27, who relies on the Social Secu­ri­ty dis­abil­i­ty ben­e­fits he receives for epilep­sy, says he would nev­er vote for Rom­ney. ​"The whole sys­tem needs change." His unem­ployed friend, Gre­go­ry Burns, 29, planned to vote for Oba­ma ​"to fur­ther piss off the scores of 90-year-old white men who don't want to lis­ten to a black guy" — which he sees as the main rea­son Con­gress ​"does nothing."
But Rose Toops, 48, a neigh­bor who does build­ing main­te­nance work, usu­al­ly votes for Repub­li­cans as the ​"par­ty of the work­ing class" because ​"they don't give away as much" to ​"moochers." Still, she com­plained about how lit­tle her moth­er gets from Social Secu­ri­ty (which Rom­ney will not help, Bruskin noted).
Start­ed in 2003 pri­mar­i­ly to reach non-union and mod­er­ate work­ing-class house­holds in swing states, Work­ing Amer­i­ca, the AFL-CIO's com­mu­ni­ty affil­i­ate, is the prime exam­ple of how unions can effec­tive­ly influ­ence a wider uni­verse of work­ers. Work­ing America's 3 mil­lion mem­bers (one mil­lion of whom are in Ohio) are not them­selves union members.
The Ana­lyst Insti­tute, a polit­i­cal research group part­ly fund­ed by the AFL-CIO, found that in last year's suc­cess­ful cam­paign to over­turn Ohio's anti-union Sen­ate Bill 5, Work­ing America's neigh­bor­hood can­vass­ing was per­sua­sive. Where some­one was home, whether a union mem­ber or not, its can­vass increased oppo­si­tion to SB 5 by near­ly 15 per­cent, and even more among conservatives.
The Ohio mobi­liza­tion over SB 5 also built much-need­ed bridges between labor and com­mu­ni­ties, says Ohio AFL-CIO Pres­i­dent Tim Bur­ga. ​"Whether you were in a union or not, you saw orga­nized labor last year as peo­ple in the com­mu­ni­ty teach­ing our kids, keep­ing them safe, peo­ple plow­ing the snow and pick­ing up trash. This is us."
By reach­ing out and orga­niz­ing work­ing-class com­mu­ni­ties polit­i­cal­ly, unions may expand that feel­ing more broad­ly among work­ers that the labor move­ment ​"is us" as well. And that's a polit­i­cal vic­to­ry that might last many elec­tion cycles. Indeed, dur­ing Bruskin's can­vass, despite their dif­fer­ing views on the pres­i­den­tial can­di­dates, Mar­cum, Burns and Toops all respond­ed warm­ly to Bruskin's pro­gres­sive pop­ulist mes­sage of dis­cour­ag­ing off­shoring, pro­tect­ing Medicare and sup­port­ing manufacturing.
The labor move­ment has also ratch­eted up its polit­i­cal oper­a­tions to reach non-union vot­ers. The AFL-CIO, through Work­ers' Voice, the fed­er­a­tions Super PAC, has formed a new part­ner­ship with MoveOn to pro­vide more phone callers and can­vassers for labor walks — dou­bling the num­ber in Ohio after Labor Day. MoveOn Polit­i­cal Direc­tor Adam Ruben says the part­ner­ship takes advan­tage of com­ple­men­tary orga­ni­za­tion­al strengths, wed­ding MoveOn's vir­tu­al infra­struc­ture with Work­ing America's phys­i­cal reach. Fol­low-up phone calls pro­vide imme­di­ate feed­back on what mes­sages best per­suade dif­fer­ent vot­ers, enabling the joint can­vass to be five times more effec­tive than house calls with­out feed­back, Ruben says.
Mean­while, a new AFL-CIO online tool allows union mem­bers to link up their social media net­works with union lists, so their Face­book friends can receive per­son­al­ized polit­i­cal mes­sages under their names.
Karen Nuss­baum, exec­u­tive direc­tor of Work­ing Amer­i­ca, says orga­nized labor has to look beyond elec­tions. ​"The volatile mid­dle — work­ing-class mod­er­ates, those most bat­tered by the econ­o­my — are the peo­ple our move­ment needs. We make a mis­take if we take a util­i­tar­i­an view of elec­tions. We need a move­ment to chal­lenge cor­po­rate power."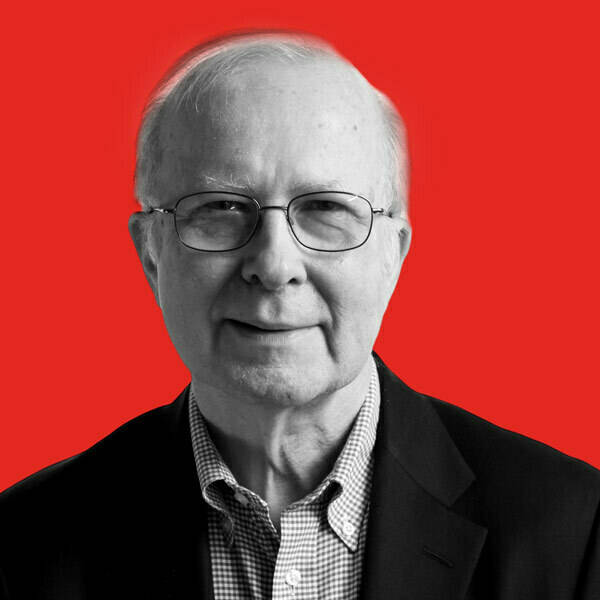 David Moberg, a senior edi­tor of In These Times, has been on the staff of the mag­a­zine since it began pub­lish­ing in 1976. Before join­ing In These Times, he com­plet­ed his work for a Ph.D. in anthro­pol­o­gy at the Uni­ver­si­ty of Chica­go and worked for Newsweek. He has received fel­low­ships from the John D. and Cather­ine T. MacArthur Foun­da­tion and the Nation Insti­tute for research on the new glob­al economy.