Case of 'Forced C-section' May Not Be What It Seems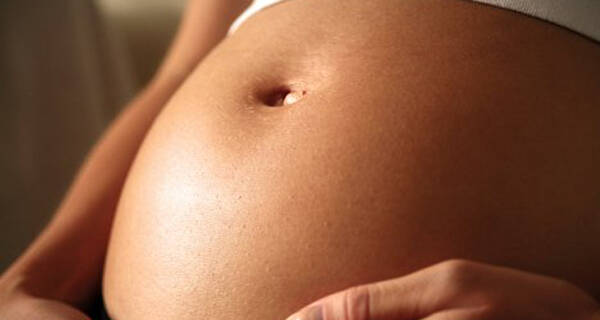 The U.S. press is buzzing about an Italian woman who was forced to undergo a Cesarean section while she was hospitalized for a mental breakdown in the United Kingdom. The child was placed in foster care after the local social service agency determined that she was too sick to return to Italy with her baby. In February, a judge decided that the child should be put up for adoption.
This sad case raises a number of ethical and legal issues, and shoddy journalism has muddied all of them. Last week, The Telegraph broke the news under the sensational headline, ​'Operate on this mother so that we can take her baby." The headline was set off with quotation marks, giving the misleading impression that anyone (besides the editors of the Telegraph) said anything of the kind.
The Telegraph reporter, Christopher Booker, claimed that the woman was hospitalized after she suffered ​"something of a panic attack" on a business trip to London, which makes her affliction sound like the psychiatric equivalent of the sniffles. In fact, the woman was committed under Section 3 of the Mental Health Act, a process reserved for very sick patients. Two doctors would have had to certify that her mental illness was so severe that she had to be hospitalized to protect herself or others. The woman's name is being withheld to protect her privacy. In fact, very few details been made public about the woman's medical history or the evidence presented to the courts regarding her fitness to parent.
On the night of her breakdown, the woman called the police, who spoke to her mother in Italy. The mother confirmed that her daughter has bipolar disorder and sometimes fails to take her medication.
The woman was then taken to a psychiatric hospital. She had been in the hospital for five weeks when the local Health Trust sought a court order to deliver her baby by C‑section. It's unclear whether the authorities consulted with the woman's family about the decision. It's also unclear why the doctors thought a C‑section was necessary. The Essex council said in a statement that the decision was motivated by concerns about unspecified ​"risks to mother and child."
According to court documents, the woman suffers from paranoid delusions when she doesn't take her medication. Like all Section 3 patients, she was committed because her doctors believed that she posed a danger to herself or others. She was in no position to make decisions about her own medical care. Her autonomy was constrained because of her psychiatric symptoms, not because of her pregnancy, per se.
The Telegraph and other media outlets have spun the C‑section as a nefarious bid by the local authorities to take her child away. So far, no one has come right out and accused the authorities of ordering an unnecessary section to prevent the woman from ​"absconding" to Italy with her fetus, but that's the insinuation that's hanging in the air. If that's what happened, that would be a grave human rights violation.
Indeed, it is possible that the local council had ulterior motives, but we have no evidence of that. There are also legitimate, and far more plausible, reasons why a pregnant woman in the midst of a mental health crisis might need to deliver surgically. Perhaps she needed drugs that would have posed a risk to her fetus. Maybe she was suicidal. Like any pregnant woman, she might have developed a medical condition that made a C‑section the safest option. Or, maybe she was simply nearing her due date and someone had to decide how she would deliver her baby. It's not obvious that putting a delusional woman through a natural labor would have been a more humane solution.
The local social authorities then decided that the woman was too sick to take care of her daughter. In February of 2013, a Chelmsford County judge determined that the woman was still not well enough to care for her child. Judge Roderick Newton said he was moved by the woman's pleas to keep her daughter and acknowledged that she had been taking her medication. But, on balance, he felt the baby would be better off in an open adoption. The woman has been hospitalized multiple times and has a history of going off her medication. Additionally, the woman's mother is already raising her daughter's two older children because Italian authorities deemed the daughter unfit to care for them.
Newton decided that there was also no one in the woman's wider family who could look after the little girl. The woman and her lawyers argued that the baby's biological father would be a fit parent, but the judge disagreed. The woman's ex-husband, who is not related to ​"baby P," argued that the baby should be sent to live with his sister in the United States, but Judge Newton rejected that option as well.
In the United States, there is a legal movement afoot to diminish the rights of pregnant women in order to give society more power to control their behavior for the ostensible benefit of their fetuses. Here in the States, women of sound mind have been forced into unwanted C‑sections and, in some cases, even punished when authorities blamed their delayed consent for bad outcomes for their babies. Understandably, some U.S. commentators have interpreted this case in this context — but that interpretation is not yet supported by the evidence.
Lindsay Beyerstein
is an award-winning investigative journalist and In These Times staff writer who writes the blog Duly Noted. Her stories have appeared in Newsweek, Salon, Slate, The Nation, Ms. Magazine, and other publications. Her photographs have been published in the Wall Street Journal and the New York Times' City Room. She also blogs at The Hillman Blog (http://​www​.hill​man​foun​da​tion​.org/​h​i​l​l​m​a​nblog), a publication of the Sidney Hillman Foundation, a non-profit that honors journalism in the public interest.