A Chicago police offer is suing the city for overtime pay after being forced to answer emails outside of work. The lawsuit could have far reaching effects for the many employees across industries who are expected to respond to work emails in off hours. From AP:
​"Everybody can relate to this because people are being asked all the time these days to work for free and they are being told to work for free using their phones," attorney Paul Geiger said.

Earlier Wednesday, attorneys for both Allen and the city told a judge they had agreed on the wording of documents that will be sent to other officers asking if they want to join the lawsuit.

According to the suit, police brass pressured subordinates in the department's organized crime bureau to answer work-related calls and emails on their BlackBerrys, and then also dissuaded the officers from filing for overtime.

​"A culture has developed where police officers feel compelled to work for free in order to possibly gain a promotion and/​or maintain their coveted assignment," according to a plaintiff filing.
According to an exposéby Ken Ward Jr. of the Charleston Gazette, West Virginia has yet to implement new safety procedures in the wake of the Upper Big Branch explosion. From the Charleston Gazette:
Nearly three years after the Upper Big Branch Mine Disaster, West Virginia regulators still haven't begun citing and fining mine operators who violate new standards aimed at preventing coal-dust explosions, according to interviews and records obtained under the state Freedom of Information Act.

The new standards were mandated by an executive order issued by then-Gov. Joe Manchin just nine days after the April 5, 2010, explosion that killed 29 miners.

Lawmakers later added the standards, mandating more crushed limestone be used to control the buildup of explosive coal dust underground, to state law. Current Gov. Earl Ray Tomblin touted the change as a major part of what he says was a ​"comprehensive mine safety bill."

But despite finding hundreds of instances over the last 18 months where mining operations didn't comply with the new standards, the state Office of Miners' Health, Safety and Training has not issued even a single citation for violating the dust standards, records and interviews show.
Pop star Selena Gomez faced protests yesterday by anti-sweatshop activists at New York's Fashion Week. From Yahoo News:
Selena Gomez got quite the surprise when she helped kick off New York Fashion Week on Wednesday: She became the target of a sweatshop protest.

While seated in the front row of the fashion show featuring Adidas' NEO line – for which Gomez and teen fashion bloggers helped select the 30 looks that walked the runway – the 19-year-old was approached by a woman who handed her a flyer pleading with her to ​"be an ambassador for children, not sweatshops."

The protester proceeded to walk along the front row, handing out copies to as many other event-goers as she could. According to an omg! reporter who attended the event, the woman made it nearly all around the runway before being caught and escorted out by security, at which point a fellow protester popped out of the audience armed with more flyers … and was quickly grabbed by security.

In addition to calling out Gomez, the flyer – put out by a group called United Students Against Sweatshop – claims, among other things, that Adidas has refused to pay $1.8 million in legally owed severance to thousands of workers in Indonesia, who, claims the group, in turn can't send their children to school.

Making matters more curious, Gomez has been actively working with UNICEF since 2008 and was named the youngest ambassador ever for the global children's charity.
A JFK Airport Security Contractor has been arrested for wage theft. From the New York Daily News:
Investigators arrested Leonid Fridman, 60, owner of Millennium Commercial Corp. on felony grand larceny and money laundering charges.

He was released on $5,000 bail in an alleged kickback scheme that involved a dozen Latino and Russian immigrant workers.

The scam allegedly began in 2009 when the Port Authority contracted Fridman's Brighton Beach company to do tile work at the restored TWA terminal at the historic airfield formerly known as Idlewild.

Legal wages for the publicly funded project were at least $50 an hour — but Fridman paid as low as $10 and faked payroll reports, authorities said. Fridman then wrote checks to match payroll, but allegedly made his workers fork over most of the money.
A major strike in Colombia threatens to shut down the nation's coal industry. From Reuters:
Workers at Colombia's largest coal exporting company Cerrejon began a strike on Thursday, after the two sides failed to reach an agreement during last-minute talks on wages and benefits.

The dispute adds to problems in the Andean nation's coal industry, which is facing an environmental inquiry into Drummond, the second-largest exporter, and a dispute at a mine owned by a Goldman Sachs Group Inc affiliate.

In total, about 85 percent of Colombia's daily coal production will be shut down as a result of the sector's recent problems, according to calculations by Reuters and industry sources.
Did you know?
Many nonprofits have seen a big dip in support in the first part of 2021, and here at In These Times, donation income has fallen by more than 20% compared to last year. For a lean publication like ours, a drop in support like that is a big deal.

After everything that happened in 2020, we don't blame anyone for wanting to take a break from the news. But the underlying causes of the overlapping crises that occurred last year remain, and we are not out of the woods yet. The good news is that progressive media is now more influential and important than ever—but we have a very small window to make change.

At a moment when so much is at stake, having access to independent, informed political journalism is critical. To help get In These Times back on track, we've set a goal to bring in 500 new donors by July 31. Will you be one of them?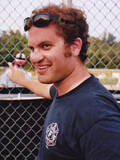 Here's how you can help
In These Times is funded entirely by readers like you, but through the first half of 2021, reader donations are down 20% compared to last year. If that continues, it could spell real trouble for In These Times. We're running a short fundraising drive (from now until July 31) to get things back on track. Will you chip in?