Chicago Unions Divided Over Emanuel's Move To Gut Pensions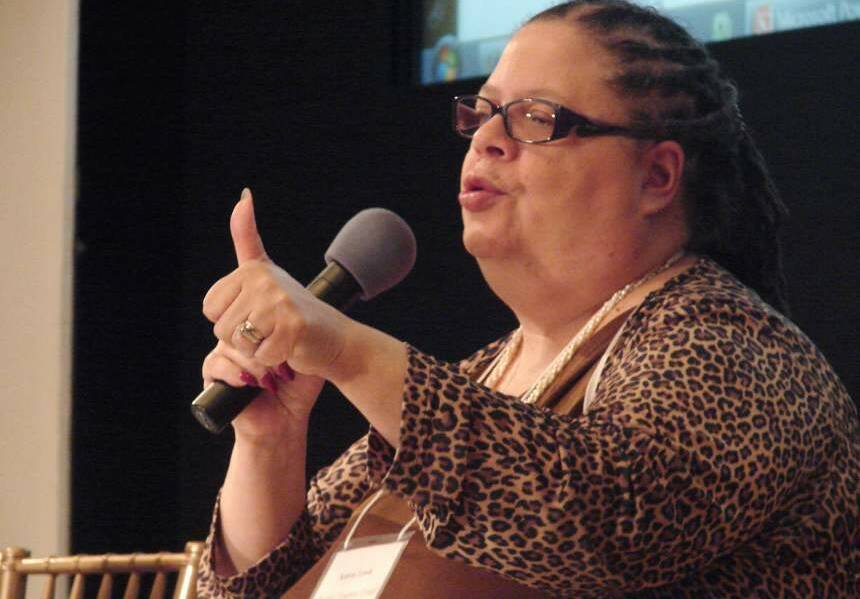 Faced with a debt crisis eerily reminiscent of Detroit's financial straits, Chicago Mayor Rahm Emanuel now wants to slash retirement benefits for city workers, who have already seen their pension funds erode from decades of mismanagement and delayed payments.
Because the state government has control over Chicago public worker pensions, Emanuel's first fund-cutting measures have surfaced in the form of proposed legislation. Last week, Emanuel announced a proposal to cut city employee retirement funds; longtime House Speaker Mike Madigan (D-Chicago) then wrote it into Senate Bill 1922.
And on Tuesday, the Illinois legislature passed that bill, which calls for a combination of raised revenue streams and benefit cuts to ensure that the city's retirement system for municipal employees and laborers — just 35 percent funded today — will be 90 percent funded by 2055. The proposal would affect the pensions of 56,000 city workers affiliated with 31 different unions.
Despite the hit to their members' pensions, 28 out of those 31 unions support the bill.
The largest of these, SEIU Local 73, represents about 9,500 city employees, including custodians, security officers and traffic control aides. While union leaders weren't exactly thrilled by the legislation, many thought it was best to accept the deal before the proposed cuts grew even more severe.
At first, SEIU Local 73 was officially neutral on the bill, but a last-second amendment protecting cost-of-living adjustments, or COLA, for low-income retirees convinced the union to back SB1922, Local 73 Spokesperson Adam Rosen says.
Rosen notes that credit rating agency Moody's has Chicago bonds two notches above ​"junk" status. With the situation growing worse, he says, ​"We would never have had an agreement as favorable as the one we have in this bill."
Other unions in support included those representing small building trades shops, like Heat and Frost Local 17 and Sprinklerfitters Local 281. These unions have largely stayed out of the fierce debate — they have not, for example, held public events or issued any press statements supporting Emanuel's proposal.
Meanwhile, the three unions staunchly opposed to the bill are heavy hitters in Illinois labor: The Chicago Teachers Union, AFSCME Council 31 and the Illinois Nurses Association.
Though teachers' pensions will remain intact, CTU still represents thousands of workers, such as teacher aides, who will be affected by the cuts — and officials think compromising was a bad move. Asked about the possibility of supporting Senate Bill 1922, CTU Political and Legislative Director Stephanie Davis-Gates responded, ​"That was stupid. We'd never accept anything like that."
SB1922 mandates that city workers, many who now pay 8.5 percent of their salary toward their pension, contribute an extra 2.5 percent to the fund from their annual earnings. Also, retirees must forgo some annual cost-of-living adjustment, or COLA, increases, though the aforementioned amendment supported by SEIU Local 73 guarantees that retirees getting $22,000 a year or less will retain a larger portion of their COLA bumps.
Emanuel has assured workers that he won't abandon them. Part of his plan to replenish these pension funds, which is not in the state bill, is to raise city property taxes by $50 million each year over the course of five years.
Robert Bruno, director of the University of Illinois-Chicago labor studies department, notes that the tax increase distinguishes Emanuel's proposal from Illinois' landmark law gutting state employee pensions. ​"The mayor deserves credit for saying you have to address this as a revenue problem," Bruno says; by contrast, Illinois Senate Bill 1 simplified the pension deficit into a matter of workers simply receiving too much in benefits and not giving enough in contributions.
But the Chicago City Council must approve the tax hike. And although it has approved most of Emanuel's ordinances during his three-year tenure, a major tax increase has not yet been on the table.
Perhaps a bigger obstacle for the legislation, however, is Illinois Gov. Pat Quinn, a Democrat running for re-election on a platform that includes property tax rebates. Aware of the property tax hike it will likely trigger, Quinn hasn't signed or vetoed the bill; he may take up to 60 days before doing so.
For its part, SEIU Local 73 hopes Quinn sides with Emanuel. After a rocky start prompted by the mayor's firing of dozens of traffic control aides in August 2011, the union feels the proposal represents Emanuel's willingness to compromise. ​"We have been able to work with him and negotiate on issues, and we believe working together is the way to keep this city and public workers on the right track," Rosen says.
CTU isn't buying it, though. It's vowed to sue Emanuel if SB1922 becomes law, citing a state constitutional provision against the diminishment of contractually agreed-upon pension benefits — the same constitutional provision that is the basis of the state worker pension lawsuit currently making its way through Illinois courts. A union fact sheet contends that COLA cuts in SB1922 mean that a retiree getting $33,000 a year (the average annual pension in the municipal employees' fund) would see their benefit in 20 years reduced to $22,500 in 2014 dollars.
Even as city employees feel the strain of cuts, other public servants' retirement funds have remained steady for now. For fiscal year 2015, the city must pay $184 million toward the municipal and laborer retirement funds. Meanwhile, Chicago will pay a whopping $1.58 billion total toward the teacher, police and firefighters' system. At this point, it's anyone's guess what adjustments Emanuel will propose for these funds.
Davis-Gates says that CTU has talked with the Board of Education about a teacher pension bill and has not met with the mayor. However, the union's relationship with Emanuel has only grown more toxic since the seven-day September 2012 teachers' strike, and it is not clear what compromise can be reached.
The retirement security of Chicago's police officers and firefighters is also a great unknown. The Fraternal Order of Police Lodge 7 elected a new president, Dean Angelo, Sr. in the last month. According to an FOP representative, the new leadership is still being de-briefed on pensions.
Calls to Chicago Firefighters Union Local 2 were not returned on Thursday. That union has also repeatedly sparred with Emanuel, but announced a tentative contract this week, following the previous agreement lapsing in July 2012. The tentative deal reportedly does not include agreements on pension matters.
In the meantime, both CTU and AFSCME Council 31 demand the mayor look beyond property taxes for the desperately needed city revenue, such as instating a city income tax. In 2011, a city audit concluded that a 1 percent tax on residents' income could net Chicago $500 million a year.
However, Emanuel called an income tax ​"a non-starter" at a press conference Wednesday. ​"One [revenue idea] that I reject is the idea of a city income tax," the mayor said. ​"That's not the right way to go."
Full disclosure: AFSCME is a website sponsor of In These Times. Sponsors have no role in editorial content.
Matthew Blake
is a freelance journalist based in Chicago. He has written for the
Chicago Journal, Washington Monthly, Washington Independent
and
The Nation
, among other publications.