Chicago Unions Divided Over Emanuel's Move To Gut Pensions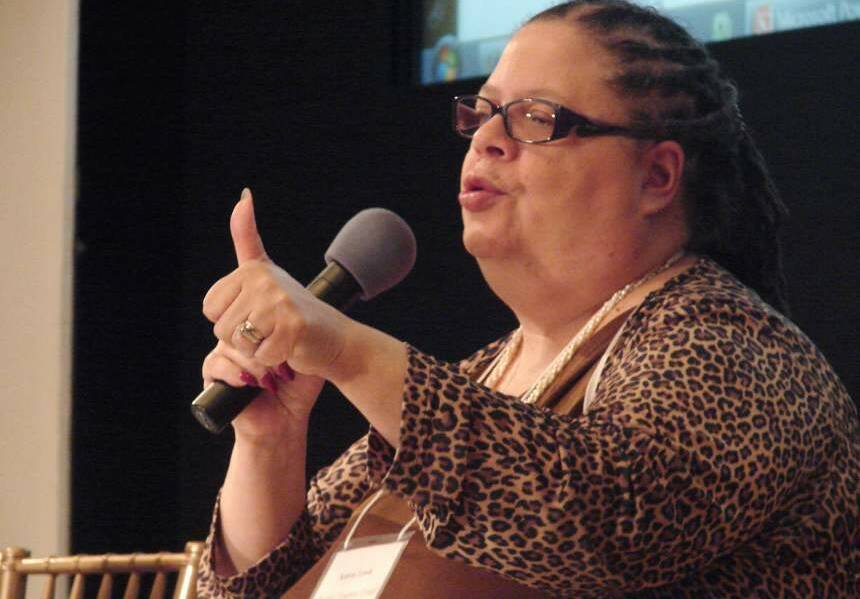 Faced with a debt cri­sis eeri­ly rem­i­nis­cent of Detroit's finan­cial straits, Chica­go May­or Rahm Emanuel now wants to slash retire­ment ben­e­fits for city work­ers, who have already seen their pen­sion funds erode from decades of mis­man­age­ment and delayed payments.
Because the state gov­ern­ment has con­trol over Chica­go pub­lic work­er pen­sions, Emanuel's first fund-cut­ting mea­sures have sur­faced in the form of pro­posed leg­is­la­tion. Last week, Emanuel announced a pro­pos­al to cut city employ­ee retire­ment funds; long­time House Speak­er Mike Madi­gan (D‑Chicago) then wrote it into Sen­ate Bill 1922.
And on Tues­day, the Illi­nois leg­is­la­ture passed that bill, which calls for a com­bi­na­tion of raised rev­enue streams and ben­e­fit cuts to ensure that the city's retire­ment sys­tem for munic­i­pal employ­ees and labor­ers — just 35 per­cent fund­ed today — will be 90 per­cent fund­ed by 2055. The pro­pos­al would affect the pen­sions of 56,000 city work­ers affil­i­at­ed with 31 dif­fer­ent unions.
Despite the hit to their mem­bers' pen­sions, 28 out of those 31 unions sup­port the bill.
The largest of these, SEIU Local 73, rep­re­sents about 9,500 city employ­ees, includ­ing cus­to­di­ans, secu­ri­ty offi­cers and traf­fic con­trol aides. While union lead­ers weren't exact­ly thrilled by the leg­is­la­tion, many thought it was best to accept the deal before the pro­posed cuts grew even more severe.
At first, SEIU Local 73 was offi­cial­ly neu­tral on the bill, but a last-sec­ond amend­ment pro­tect­ing cost-of-liv­ing adjust­ments, or COLA, for low-income retirees con­vinced the union to back SB1922, Local 73 Spokesper­son Adam Rosen says.
Rosen notes that cred­it rat­ing agency Moody's has Chica­go bonds two notch­es above ​"junk" sta­tus. With the sit­u­a­tion grow­ing worse, he says, ​"We would nev­er have had an agree­ment as favor­able as the one we have in this bill."
Oth­er unions in sup­port includ­ed those rep­re­sent­ing small build­ing trades shops, like Heat and Frost Local 17 and Sprin­kler­fit­ters Local 281. These unions have large­ly stayed out of the fierce debate — they have not, for exam­ple, held pub­lic events or issued any press state­ments sup­port­ing Emanuel's proposal.
Mean­while, the three unions staunch­ly opposed to the bill are heavy hit­ters in Illi­nois labor: The Chica­go Teach­ers Union, AFSCME Coun­cil 31 and the Illi­nois Nurs­es Association.
Though teach­ers' pen­sions will remain intact, CTU still rep­re­sents thou­sands of work­ers, such as teacher aides, who will be affect­ed by the cuts — and offi­cials think com­pro­mis­ing was a bad move. Asked about the pos­si­bil­i­ty of sup­port­ing Sen­ate Bill 1922, CTU Polit­i­cal and Leg­isla­tive Direc­tor Stephanie Davis-Gates respond­ed, ​"That was stu­pid. We'd nev­er accept any­thing like that."
SB1922 man­dates that city work­ers, many who now pay 8.5 per­cent of their salary toward their pen­sion, con­tribute an extra 2.5 per­cent to the fund from their annu­al earn­ings. Also, retirees must for­go some annu­al cost-of-liv­ing adjust­ment, or COLA, increas­es, though the afore­men­tioned amend­ment sup­port­ed by SEIU Local 73 guar­an­tees that retirees get­ting $22,000 a year or less will retain a larg­er por­tion of their COLA bumps.
Emanuel has assured work­ers that he won't aban­don them. Part of his plan to replen­ish these pen­sion funds, which is not in the state bill, is to raise city prop­er­ty tax­es by $50 mil­lion each year over the course of five years.
Robert Bruno, direc­tor of the Uni­ver­si­ty of Illi­nois-Chica­go labor stud­ies depart­ment, notes that the tax increase dis­tin­guish­es Emanuel's pro­pos­al from Illi­nois' land­mark law gut­ting state employ­ee pen­sions. ​"The may­or deserves cred­it for say­ing you have to address this as a rev­enue prob­lem," Bruno says; by con­trast, Illi­nois Sen­ate Bill 1 sim­pli­fied the pen­sion deficit into a mat­ter of work­ers sim­ply receiv­ing too much in ben­e­fits and not giv­ing enough in contributions.
But the Chica­go City Coun­cil must approve the tax hike. And although it has approved most of Emanuel's ordi­nances dur­ing his three-year tenure, a major tax increase has not yet been on the table.
Per­haps a big­ger obsta­cle for the leg­is­la­tion, how­ev­er, is Illi­nois Gov. Pat Quinn, a Demo­c­rat run­ning for re-elec­tion on a plat­form that includes prop­er­ty tax rebates. Aware of the prop­er­ty tax hike it will like­ly trig­ger, Quinn hasn't signed or vetoed the bill; he may take up to 60 days before doing so.
For its part, SEIU Local 73 hopes Quinn sides with Emanuel. After a rocky start prompt­ed by the mayor's fir­ing of dozens of traf­fic con­trol aides in August 2011, the union feels the pro­pos­al rep­re­sents Emanuel's will­ing­ness to com­pro­mise. ​"We have been able to work with him and nego­ti­ate on issues, and we believe work­ing togeth­er is the way to keep this city and pub­lic work­ers on the right track," Rosen says.
CTU isn't buy­ing it, though. It's vowed to sue Emanuel if SB1922 becomes law, cit­ing a state con­sti­tu­tion­al pro­vi­sion against the dimin­ish­ment of con­trac­tu­al­ly agreed-upon pen­sion ben­e­fits — the same con­sti­tu­tion­al pro­vi­sion that is the basis of the state work­er pen­sion law­suit cur­rent­ly mak­ing its way through Illi­nois courts. A union fact sheet con­tends that COLA cuts in SB1922 mean that a retiree get­ting $33,000 a year (the aver­age annu­al pen­sion in the munic­i­pal employ­ees' fund) would see their ben­e­fit in 20 years reduced to $22,500 in 2014 dollars.
Even as city employ­ees feel the strain of cuts, oth­er pub­lic ser­vants' retire­ment funds have remained steady for now. For fis­cal year 2015, the city must pay $184 mil­lion toward the munic­i­pal and labor­er retire­ment funds. Mean­while, Chica­go will pay a whop­ping $1.58 bil­lion total toward the teacher, police and fire­fight­ers' sys­tem. At this point, it's anyone's guess what adjust­ments Emanuel will pro­pose for these funds.
Davis-Gates says that CTU has talked with the Board of Edu­ca­tion about a teacher pen­sion bill and has not met with the may­or. How­ev­er, the union's rela­tion­ship with Emanuel has only grown more tox­ic since the sev­en-day Sep­tem­ber 2012 teach­ers' strike, and it is not clear what com­pro­mise can be reached.
The retire­ment secu­ri­ty of Chicago's police offi­cers and fire­fight­ers is also a great unknown. The Fra­ter­nal Order of Police Lodge 7 elect­ed a new pres­i­dent, Dean Ange­lo, Sr. in the last month. Accord­ing to an FOP rep­re­sen­ta­tive, the new lead­er­ship is still being de-briefed on pensions.
Calls to Chica­go Fire­fight­ers Union Local 2 were not returned on Thurs­day. That union has also repeat­ed­ly sparred with Emanuel, but announced a ten­ta­tive con­tract this week, fol­low­ing the pre­vi­ous agree­ment laps­ing in July 2012. The ten­ta­tive deal report­ed­ly does not include agree­ments on pen­sion matters.
In the mean­time, both CTU and AFSCME Coun­cil 31 demand the may­or look beyond prop­er­ty tax­es for the des­per­ate­ly need­ed city rev­enue, such as instat­ing a city income tax. In 2011, a city audit con­clud­ed that a 1 per­cent tax on res­i­dents' income could net Chica­go $500 mil­lion a year.
How­ev­er, Emanuel called an income tax ​"a non-starter" at a press con­fer­ence Wednes­day. ​"One [rev­enue idea] that I reject is the idea of a city income tax," the may­or said. ​"That's not the right way to go."
Full dis­clo­sure: AFSCME is a web­site spon­sor of In These Times. Spon­sors have no role in edi­to­r­i­al content.
Matthew Blake
is a free­lance jour­nal­ist based in Chica­go. He has writ­ten for the
Chica­go Jour­nal, Wash­ing­ton Month­ly, Wash­ing­ton Inde­pen­dent
and
The Nation
, among oth­er publications.