Is Chris Christie's Bromance With Cowboys Owner Jerry Jones Violating Ethics Laws?
The only thing more awkward than the New Jersey governor and presidential hopeful's hug with the widely despised billionaire owner: Christie may have been breaking the law while doing it.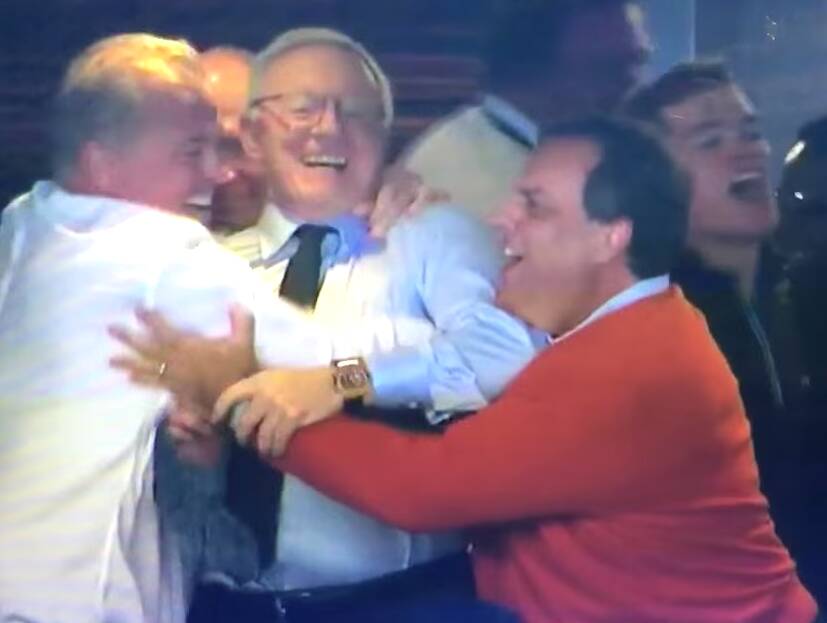 Gov. Chris Christie's appearances at professional football games to cheer on his beloved Dallas Cowboys have led to questions about why his favorite team isn't a New Jersey local like the Jets, Giants or Eagles. But Christie's bromance with Dallas Cowboys owner Jerry Jones raises an even thornier question: When Christie received free owners' box seats for recent Cowboys games, was he complying with New Jersey's tough ethics rules banning gifts and favors to public officials?
Despite his state's business with Jones, Christie nonetheless accepted free travel and game tickets from the Cowboys owner. The governor claims that an executive order he signed allows him to accept gifts from "personal friends."
New Jersey's executive branch ethics rules warn state officials that there's ​"a zero tolerance policy for acceptance of gifts offered to you … that are related in any way to your official duties." The ethics rules specifically prohibit public officials from accepting access to entertainment events from any person or entity that public officials ​"deal with, contact, or regulate in the course of official business." The rules define one form of restricted gift as ​"admission to an event for which a member of the general public would be charged."
In his role as governor, Christie has had myriad high-profile dealings with the National Football League and with Jones.
Under Christie's watch, New Jersey officials delivered almost $18 million of taxpayer money to the league to offset costs associated with the 2014 Super Bowl. That included $8 million worth of sales tax breaks, plus millions more in security costs the state picked up for the league. All that was on top of New Jersey property tax breaks that benefit the league. It was also in addition to Christie pushing to give a Port Authority contract to a firm that is partly owned by Jones.
Christie has already said he's interested in having New Jersey host another Super Bowl. The league has a deep interest in the state's policy governing sports gambling. Meanwhile, with Christie potentially running for the White House in 2016, the NFL also has an interest in shaping the next president's thinking on its antitrust exemptions and tax-exempt status.
Despite his state's business with Jones, Christie nonetheless accepted free travel and game tickets from the Cowboys owner. The governor claims that an executive order he signed allows him to accept gifts from ​"personal friends."
Craig Holman of the watchdog group Public Citizen says the situation ​"smacks of the Jack Abramoff-style of gift" — a reference to the convicted lobbyist whose influence-peddling operation involved giving lawmakers access to his FedEx Field skybox for professional football games.
"We have seen a shift since the Abramoff scandal, as many high-profile lawmakers are now far more cautious about accepting gifts like tickets," Holman said. ​"But when you are talking about a sitting governor who is potentially running for president, this is something unusual. If these seats were given to him by the NFL or anyone else who is trying to influence his policies, that would constitute a gift and would clearly be in violation of his state's ethics code."
In 2010, Christie cited the New Jersey ethics code in revoking public officials' special access to tickets at the arenas owned by New Jersey. However, he retained the perk for himself. A year later, under political pressure, Christie reversed himself and reimbursed the state for costs associated with using a state helicopter to attend his son's baseball games.
New Jersey lawmakers have announced they are considering launching a government investigation into the gifts. The question now for Christie is whether he will reimburse Jones for all the costs of going to the games. If he doesn't, he is setting a precedent suggesting public officials can deem anyone a ​"personal friend" and then ignore the most basic anti-corruption rules that remain on the books.
For a limited time: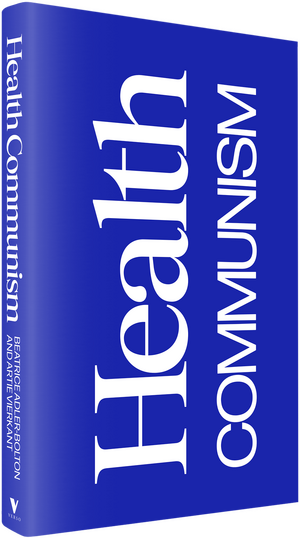 Donate $25 or more to support In These Times and we'll send you a copy of Health Communism.
A searing analysis of health and illness under capitalism from hosts of the hit podcast "Death Panel," Health Communism looks at the grave threat capitalism poses to global public health, and at the rare movements around the world that have successfully challenged the extractive economy of health.
"This is a book you should read before you die, because the ideas synthesized by Adler-Bolton and Vierkant could save our collective lives." –Jon Shaffer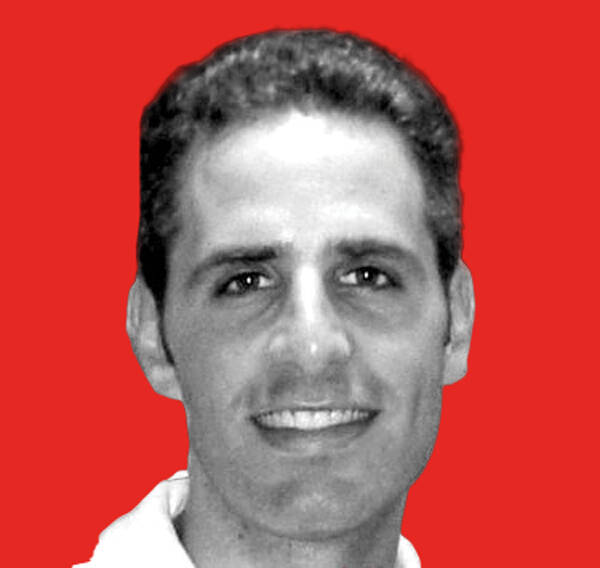 David Sirota
is an awardwinning investigative journalist and an
In These Times
senior editor. He served as speech writer for Bernie Sanders'
2020
campaign. Follow him on Twitter @davidsirota.