Class Consciousness Is Back
Once you notice inequality, you can't escape the realities of class in America.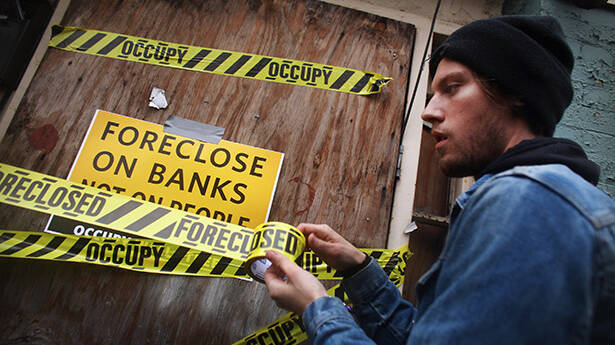 Multiple times and on multiple days, my local NPR station actually used the ​"c" word on the air. No, not that ​"c" word – it was ​"class." Yes, that most unmentionable of topics: socio-economic class and how it determines the fate of millions of Americans.
Class position affects everything: access to healthcare, education, where you live, careers, income, tax breaks, who you marry (and when), who fights and dies for our country, and on and on.
Our vernacular obscures the country's very real class divisions, with crippling – even lethal – consequences. The term ​"middle class" is used capaciously in the United States to include almost everyone, while the term ​"working class" is eschewed (it sounds way too Marxist). Even the ​"99%" signs and chants of Occupy protesters occlude the multiple and often stark divisions within that 99%.
Class position, of course, affects everything: access to healthcare, education, where you live, what restaurants you eat in, nutrition, careers, income, tax breaks, how much credit costs you, who you marry (and when), who fights and dies for our country, and on and on. But with our media's national obsessions about gender, race and ethnicity, class may be the most under-covered feature of structural inequality in the country. In November, NPR-affiliate Michigan Radio aired an 11-part series called ​"Culture of Class," which rolled back the stone, showing what lurks in America's cave of inequities.
Let's start with the legal system. ​"There, perhaps, is no moment in life when the difference in class is more apparent than when you are accused of a crime," reporter Lester Graham notes in his piece on class and the courts. If you're upper-middle class, or even truly middle class, you hire a lawyer, and the richer you are, the more choices you have.
But if you're a low-income person and are assigned a public defender, you are especially screwed in Michigan: The state ranks 44th in public defense funding. The report also noted that in Detroit, five part-time public defenders handle caseloads up to seven times the national average for full-time public defenders; they get to spend an average of 32 minutes on each case. Graham then put a public face on these statistics: David Tucker, whose public defender was totally unprepared for court. The result? Tucker lost four years of his life in jail before his conviction was finally overturned.
In the Michigan Radio installment on military service, we were reminded (and we need to be) that we've been at war for the last decade. People sign up for the military, of course, out of patriotism, but many also do so because they can't find work, especially in Michigan. And once they get out? The unemployment rate for veterans is just over 13 percent, and higher for post-9/11 vets.
We also like to think that debtor's prison is a relic of the 19th century. Not so for the down and out. Let's say you've become disabled, or lost your job, and owe child support that you can't pay. A mother in Michigan who found herself in that situation was thrown in jail for 43 days until the Michigan Innocence Project and the ACLU got her out.
Exposés about racial segregation in housing, and especially about redlining­ – banks refusing to lend money to residents of low-income, primarily African-American neighborhoods – made that practice illegal (although it still persists). But segregation based on class? Perfectly legal and widely practiced. It is low-income people who have to live next to odor and pollution-spewing factories, incinerators and garbage dumps, with the often-deadly health costs that accompany living near heavy industry. One woman living in southwest Detroit counted 17 neighbors who have died of cancer.
Indeed, the report noted that while racial segregation in housing is on the decline, between the rise of walled communities on one end of the spectrum and foreclosures on the other, class segregation is increasing. Another effect? As the series noted, ​"These days in many areas people end up only seeing and talking to people who make the kind of money they do, live in the size of house they do, have the cares and concerns of people just like them. They don't interact with people of other classes. With no interaction, there's no basis for empathy for those ​'others.'"
What was unusual about ​"Culture of Class" was that it considered class as a broadly and powerfully structuring feature of our entire society. How refreshing it would be if other media outlets followed suit, took the basic outrage of Occupy protesters seriously and started outing this unspeakable topic, and its life-altering consequences.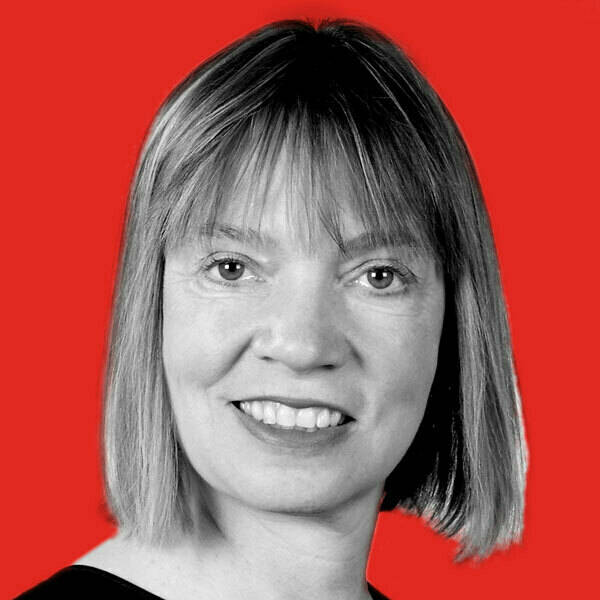 Susan J. Douglas is a professor of communications at the University of Michigan and a senior editor at In These Times. She is the author of In Our Prime: How Older Women Are Reinventing the Road Ahead.