The Right Calls Climate Change a Leap of Faith. But Denial Is a Leap into the Abyss.
Climate change presents us with an existential challenge: Can humans muster the political will to save ourselves?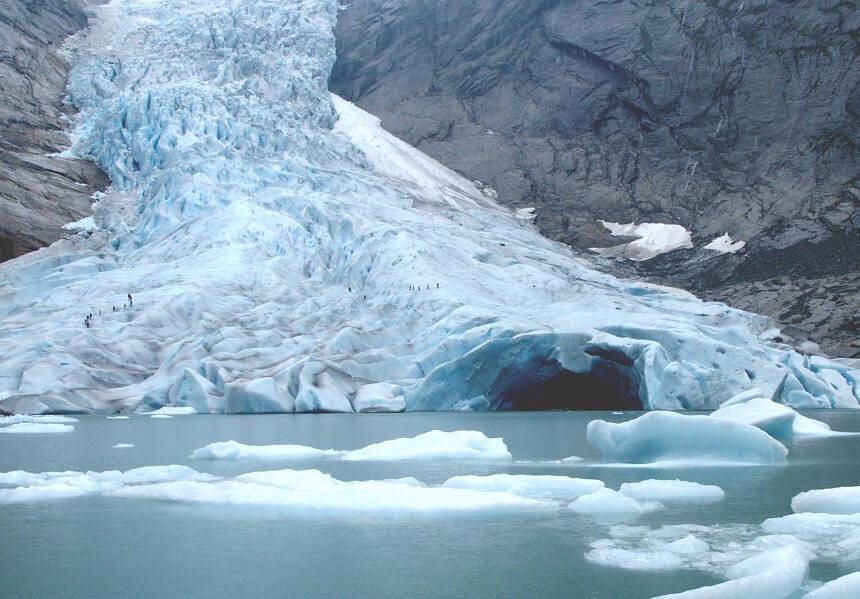 Michael Crich­ton, the author of Juras­sic Park, once said in a speech to the Com­mon­wealth Club of San Fran­cis­co that envi­ron­men­tal­ism had mor­phed into ​"a per­fect 21st cen­tu­ry remap­ping of tra­di­tion­al Judeo-Chris­t­ian beliefs and myths," trans­form­ing it into ​"one of the most pow­er­ful reli­gions in the West­ern World."
It's curious that conservatives, who are usually quite sympathetic to religious faith, demean belief in climate change as a religion and a faith.
"There's an ini­tial Eden, a par­adise, a state of grace and uni­ty with nature," Crich­ton said. ​"There's a fall from grace into a state of pol­lu­tion as a result of eat­ing from the tree of knowl­edge; and as a result of our actions there is a judg­ment day com­ing for us all. We are all ener­gy sin­ners, doomed to die, unless we seek sal­va­tion, which is now called sustainability."
Call­ing envi­ron­men­tal­ism a form of reli­gion goes back at least to the 1960s, but Crichton's rep­u­ta­tion and pre­cise for­mu­la­tion gave the equa­tion a new pow­er and stick­i­ness. The meme has become one of the Right's favorite digs at the green move­ment, and espe­cial­ly at belief in cli­mate change.
Con­ser­v­a­tives waste few oppor­tu­ni­ties to trot it out. A writer for The Nation­al Review argued in response to the March for Sci­ence, for exam­ple, that ​"this is the dirty lit­tle secret of the Left's sud­den embrace of Sci­ence — it's not sci­ence they sup­port, but reli­gion. They sup­port that which they believe but can­not prove and do not care about prov­ing." The New York Times' new­ly mint­ed opin­ion-page writer, Bret Stephens, wrote for the The Wall Street Jour­nal two years ago that belief in cli­mate change is ​"a reli­gion with­out God." And on the day that Don­ald Trump announced that the Unit­ed States would aban­don the Paris cli­mate-change accord, con­ser­v­a­tive pun­dit Mark Steyn appeared on the show Fox and Friends. When a pan­elist asked why cli­mate change had become ​"the reli­gion of the Left," Steyn said that it's because ​"it's so meaningless."
In 2012, The Yale Forum on Cli­mate Change and the Media (now renamed Yale Cli­mate Con­nec­tions) did a deep dive into the Right's reli­gion argu­ment. The Forum looked at 100 cli­mate-themed pieces writ­ten by con­ser­v­a­tives over the pre­vi­ous year, and found that 10 of them raised it. The rate had once been even high­er: In the years after Al Gore's An Incon­ve­nient Truth, 2006 to 2008, about 40 per­cent of con­ser­v­a­tive essays ​"framed con­cern for cli­mate change as a reli­gious belief."
It's curi­ous that con­ser­v­a­tives, who are usu­al­ly quite sym­pa­thet­ic to reli­gious faith, demean belief in cli­mate change as a reli­gion and a faith. What's usu­al­ly left unstat­ed is the deal-break­ing mod­i­fi­er: It's not a faith but a false faith, a gold­en calf, an idol that must be denied by con­ser­v­a­tives who are faith­ful to true reli­gion, gen­er­al­ly mean­ing evan­gel­i­cal Christianity.
This either/​or choice between being a con­ser­v­a­tive Chris­t­ian and believ­ing in human-caused cli­mate change is trou­bling, to say the least. Via the GOP, evan­gel­i­cals block mean­ing­ful action while the prob­lem accel­er­ates. March was ​"the lat­est freak­ish­ly hot month after three years in a row of record heat," accord­ing to Cli­mate Cen­tral. And the tra­jec­to­ry is steadi­ly, remorse­less­ly upward. Every month since the mid-1960s has been warmer than the 1881 to 1910 aver­age for that month. To pre­vent the kind of run­away warm­ing that will unrav­el human civ­i­liza­tion, we're left with two options: sharp and imme­di­ate reduc­tions in our car­bon emis­sions, or a game-chang­ing tech­no­log­i­cal solu­tion at some future point, such as cap­tur­ing car­bon and stor­ing it under­ground. More or less by default, we're bet­ting ​"our col­lec­tive future on being able to bury mil­lions of tons of car­bon," as David Roberts notes in Vox.
The Right is cor­rect that it requires an ele­ment of faith to accept such facts, since most of us don't have the exper­tise or resources to ver­i­fy them. But the alter­na­tives involve a much greater leap of faith, and land us on wild the­o­ries about the total incom­pe­tence of cli­mate sci­en­tists or a glob­al, left­ist con­spir­a­cy that has suc­cess­ful­ly duped the entire world, save for one polit­i­cal move­ment and one polit­i­cal par­ty in the Unit­ed States.
"

Who can accept it?"
For all that, there is at least one key sim­i­lar­i­ty between reli­gious quest­ing and the prob­lem of cli­mate change, since con­fronting it involves wrestling with some basic ques­tions about human existence.
Take Chris­tian­i­ty, and the Jesus of the gospels. What did he mean when he said that he came to bring, not peace, but a sword, and to set fathers against sons, moth­ers against daugh­ters? When he told the rich man that, to gain eter­nal life, he should sell all he had and give his mon­ey to the poor? When he said that the faith of a mus­tard seed can move moun­tains? Or that his fol­low­ers must love their ene­mies and hate their fam­i­lies? That the meek are blessed, and will inher­it the earth?
I have no idea what he meant. As far as I can tell, the ​"fam­i­ly val­ues" con­ser­v­a­tives who claim to fol­low Jesus don't know either. I take him to be a rev­o­lu­tion­ary who posed ques­tions that still have the pow­er to haunt us.
There is a price­less, dis­qui­et­ing pas­sage in which Jesus says that who­ev­er eats his flesh and drinks his blood ​"remains in me, and I in him." To which, as the account has it, his dis­ci­ples replied, ​"This is a dif­fi­cult teach­ing. Who can accept it?" Many of them then aban­doned him. And not with­out rea­son — a lot of what he said sound­ed pret­ty much insane. Tak­ing him seri­ous­ly would raise basic ques­tions about our ways of being the world, and would force a rev­o­lu­tion in our ways of relat­ing to one anoth­er and shar­ing resources.
The same is true of cli­mate change. At its core, there is a teach­ing as dif­fi­cult as that of prophets and rev­o­lu­tion­ar­ies, and no less dif­fi­cult to get your mind around. We face a cri­sis that demands a rev­o­lu­tion in our tra­di­tion­al ways of think­ing — a con­ver­sion, if you will. The stakes may not be eter­nal life, but they are sub­stan­tial: life on this plan­et for this species, and for the mil­lions of oth­er species whose fate depends on our behav­ior and choic­es. These things are true. They demand action and focus. Whether we're up to that chal­lenge is anoth­er matter.
You can say that the idea that car­bon emis­sions will destroy human civ­i­liza­tion is a sec­u­lar sub­sti­tute for sin, as Michael Crich­ton thought. Real­ly, it's just a mat­ter of physics that presents us with the most fear­some spir­i­tu­al chal­lenge of all: Not whether a divine being will trans­form and save our souls, but whether we can find the polit­i­cal imag­i­na­tion and will to trans­form and save ourselves.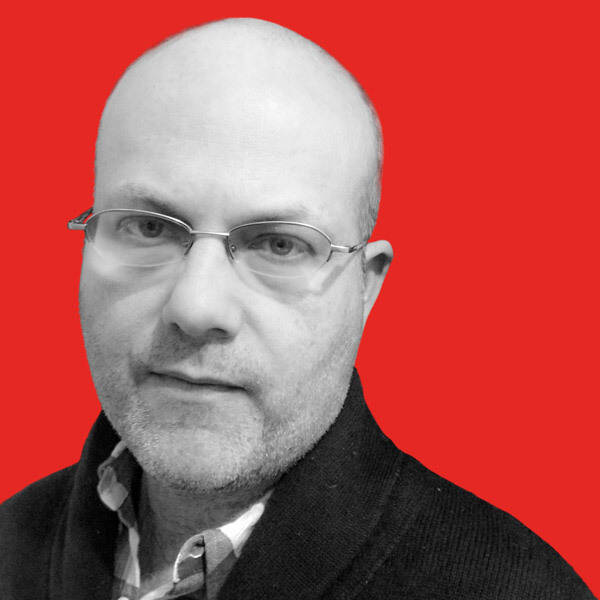 Theo Ander­son
is an In These Times con­tribut­ing writer. He has a Ph.D. in mod­ern U.S. his­to­ry from Yale and writes on the intel­lec­tu­al and reli­gious his­to­ry of con­ser­vatism and pro­gres­sivism in the Unit­ed States. Fol­low him on Twit­ter @Theoanderson
7
.