Another War, Another Blitzerkrieg
It's time to question CNN's decades of enthusiastic war coverage.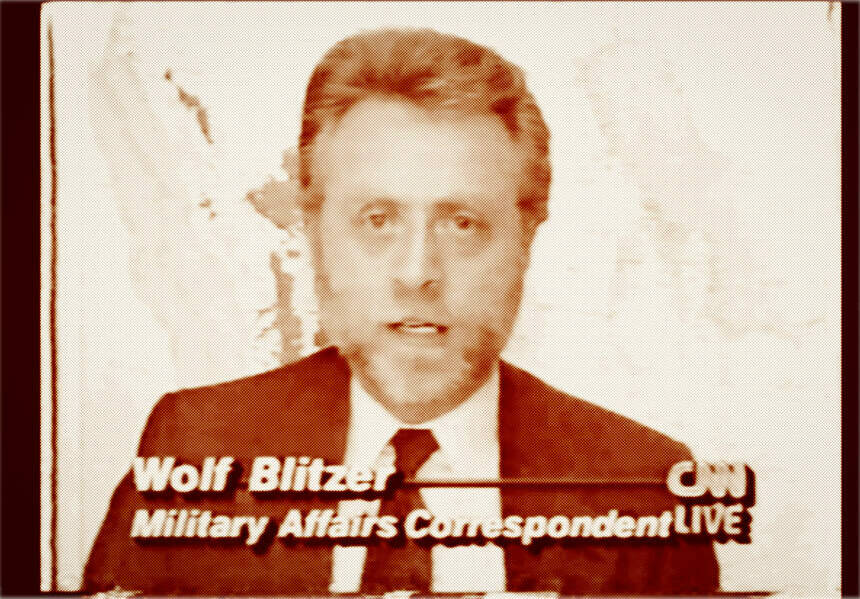 When Fareed Zakaria, who famous­ly declared that Trump won the pres­i­den­cy by ​"bull­shit­ting," went off the rails on CNN and assert­ed that our igno­ra­mus-in-chief, by bomb­ing air­fields in Syr­ia, had final­ly become ​"pres­i­dent of the Unit­ed States," we were remind­ed of an impor­tant axiom we might have tem­porar­i­ly for­got­ten: What is good for CNN is often bad for the nation. (And god knows what mush­rooms MSNBC's Bri­an Williams had ingest­ed when he gushed over the ​"beau­ti­ful pic­tures" of our ​"fear­some arma­ments" and uttered the instant­ly cringe-wor­thy state­ment, ​"I am tempt­ed to quote the great Leonard Cohen: ​'I am guid­ed by the beau­ty of our weapons.' ") But it is CNN that mil­lions go to ini­tial­ly when we invade or bomb anoth­er coun­try. Which is why it's time to ques­tion their decades-long com­fort zone: war coverage.
What is good for CNN is often bad for the nation.
Baked into CNN's DNA since the 1980s are the fol­low­ing rat­ings boost­ers: a fas­ci­na­tion with the visu­al­i­ty of war, a vora­cious appetite for scan­dal (think Anna Nicole Smith, whose 2007 death the net­work cov­ered inces­sant­ly), and a love of polit­i­cal the­ater, which, with Trump in the lime­light, has dire consequences.
To be sure, CNN does have some new­ly ener­gized reporters like Jake Tap­per, who seems to be on a mis­sion to expose the dai­ly dos­es of Trumpian bull­shit, incom­pe­tence and cor­rup­tion. People's hor­ror at Trump's grow­ing slagheap of out­rages has bol­stered CNN's post-elec­tion rat­ings (although MSNBC has been beat­ing them in recent months). But chalk that up as penance. Let's not for­get for one minute how much CNN, in its quest for rat­ings, gave Trump near­ly wall-to-wall free media dur­ing the elec­tion sea­son. As Jonathan Mahler not­ed in his New York Times analy­sis of the sym­bi­ot­ic rela­tion­ship between CNN head Jeff Zuck­er and Trump, ​"It's hard to imag­ine that either Trump or Zuck­er would be where he is today with­out the other."
Trump may be the cash cow of the moment, but over the decades it has been wars — specif­i­cal­ly, U.S. mil­i­tary inva­sions — that have fed the network's for­tunes. It's not that CNN is filled with war­mon­gers. There's sim­ply a built-in, struc­tur­al bias at a net­work whose for­tunes rise when war breaks out and view­ers tune in. Writ­ing about Oper­a­tion Desert Storm in 1991 for The Pro­gres­sive, I was stunned to see the fetishiz­ing of U.S. weapon­ry, includ­ing base­ball card-style descrip­tions of the dif­fer­ent kinds of war­craft, and how the network's aer­i­al footage of Bagh­dad sought to put view­ers in the cock­pit, as if we were drop­ping the bombs ourselves.
Desert Storm was a rat­ings bonan­za, with a record 10.8 mil­lion house­holds tun­ing in to watch the ini­tial bom­bard­ment of Bagh­dad. Then, with the run-up to the 2003 inva­sion of Iraq, we got an hourly count­down to the dead­line Bush had giv­en Sad­dam Hus­sein to get out of the coun­try. Once the inva­sion began, CNN mor­phed from advance team to cheer­lead­ing squad, show­cas­ing the pyrotech­nics of ​"shock and awe" while Wolf Blitzer mar­veled that ​"as many as 3,000 Tom­a­hawk mis­siles, satel­lite-guid­ed pre­ci­sion bombs, laser-guid­ed bombs" would be launched. Reporter Wal­ter Rodgers enthused about the ​"won­der­ful vignettes" of Bedouins in their tents no doubt ​"dumb­found­ed" and ​"awestruck" at the sight of the mech­a­nized units rolling along. ​"All of a sud­den they're see­ing camels like noth­ing they ever saw before with 120-mil­lime­ter guns stickin' out," chuck­led Rodgers.
The anti-war move­ment, bare­ly cov­ered at the time, warned about the immoral­i­ty and fol­ly of the Iraq War and has been trag­i­cal­ly proven cor­rect. The after­math, whose wages we are still reap­ing, has been dis­as­trous. Now, with an unpre­dictable, unsta­ble and unin­formed pres­i­dent prone to aggres­sion and revenge, CNN, which already has much to atone for, con­fronts a choice between its decades-long war-mance (and the mil­i­taris­tic out­look that goes with it) and tough-mind­ed, anti-jin­go­ist reporting.
Of course, when the U.S. is involved in any mil­i­tary engage­ment, a wor­ried and scared pub­lic wants infor­ma­tion. But espe­cial­ly now, we need prob­ing cri­tiques of knee-jerk, macho gam­bits, not cel­e­bra­tions of what is often a lethal — and bogus — con­nec­tion between alleged pres­i­den­tial lead­er­ship and an eager­ness to strut and deploy weapons of mass destruction.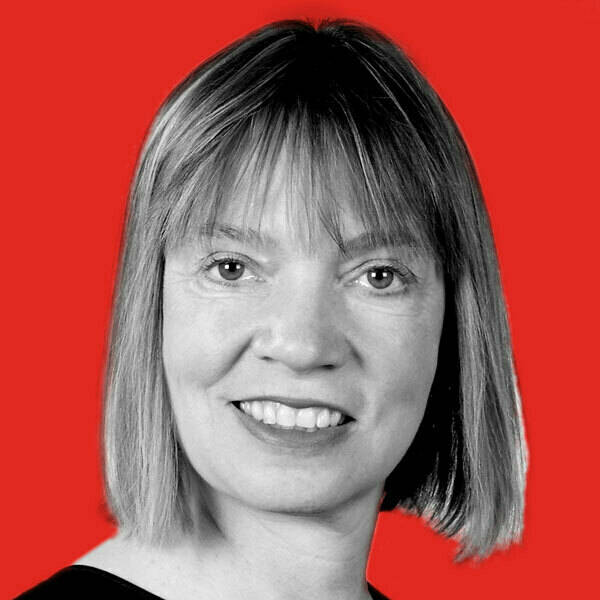 Susan J. Dou­glas
is a pro­fes­sor of com­mu­ni­ca­tions at the Uni­ver­si­ty of Michi­gan and a senior edi­tor at
In These Times
. Her forth­com­ing book is
In Our Prime: How Old­er Women Are Rein­vent­ing the Road Ahead.
.