College Interprets Prof's 'Remember the Haymarket Riot' Email as a Violent Threat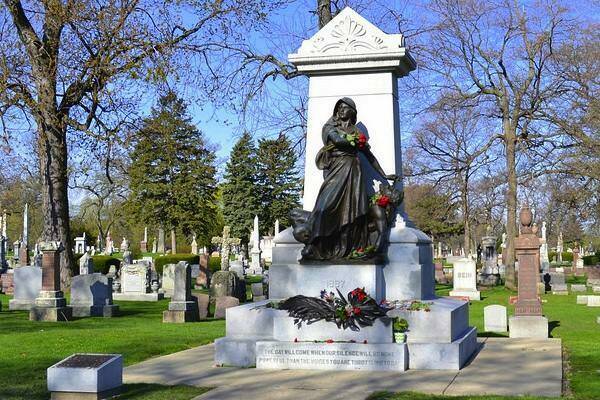 Chica­go-area Oak­ton Com­mu­ni­ty Col­lege (OCC) insists that a for­mer professor's email ref­er­ence to ​"remem­ber the Hay­mar­ket Riot" con­sti­tut­ed a ​"true threat" to the college's retir­ing president.
Chester Kulis is a crim­i­nal jus­tice pro­fes­sion­al and was a pro­fes­sor of crim­i­nal jus­tice and soci­ol­o­gy at OCC and active mem­ber of its adjunct fac­ul­ty union from 1989 to 2014. Last May, Kulis, along with 80 oth­er adjuncts, were con­tro­ver­sial­ly let go in the wake of a new state law that lim­it­ed pub­lic high­er edu­ca­tion insti­tu­tions' abil­i­ty to hire retired pro­fes­sors as adjuncts, in an attempt to rein in costs.
On May 1, Kulis sent an email to pres­i­dent Mar­garet ("Peg") Lee and fac­ul­ty regard­ing Lee's retire­ment par­ty titled, ​"The anti­dote to the Peg Lee Gala." The email read, ​"Have a hap­py May Day when work­ers across the world cel­e­brate their strug­gle for union rights and remem­ber the Hay­mar­ket Riot in Chicago."
Giv­en the con­text of cuts to adjuncts' health insur­ance, the recent fir­ings, Kulis' union activism sur­round­ing these issues, and May Day and the Hay­mar­ket Affair's asso­ci­a­tion with work­ers' rights, one may inter­pret ​"the anti­dote" to Peg Lee as protest­ing against her poli­cies and orga­niz­ing for bet­ter treat­ment. How­ev­er, as made clear in a ​"cease and desist" let­ter, OCC and its lawyers took the ​"anti­dote" to refer to the fatal bomb thrown at police dur­ing the 1886 riot. In oth­er words, they believed Kulis, a long­time gun-con­trol activist, was sug­gest­ing peo­ple take up arms against Pres­i­dent Lee.
Lawyers at the Foun­da­tion for Indi­vid­ual Rights in Edu­ca­tion (FIRE), an orga­ni­za­tion with a lib­er­tar­i­an ethos that defends both left- and right-lean­ing stu­dents and pro­fes­sors, argues that Kulis's email did not meet the legal def­i­n­i­tions of a ​"true threat" or ​"intim­i­da­tion." FIRE also not­ed, ​"The Unit­ed States Depart­ment of the Inte­ri­or has des­ig­nat­ed the Hay­mar­ket Mar­tyrs' Mon­u­ment a Nation­al His­toric Land­mark. If remem­ber­ing the Hay­mar­ket Riot is a ​'true threat,' the mon­u­ment itself would be illegal."
Kulis says he was ​"total­ly shocked" when he received the cease and desist let­ter. He says he wrote the email ​"to inspire my col­leagues with a con­trast of what May Day stood for ver­sus what the Lee gala on that same day stood for" and to high­light ​"the con­trast between Lee's gala and the plight of adjuncts. …These fired adjuncts get no farewell par­ty, no sev­er­ance pay, no coun­sel­ing to find anoth­er job."
Kulis says recent adjunct-relat­ed deci­sions have led to cuts in health care cov­er­age and work hours. He says because OCC has strug­gled to fill adjunct open­ings, stu­dents are being affect­ed with can­celled cours­es and an increase in class size.
In a still-pend­ing com­plaint to the Illi­nois Edu­ca­tion­al Labor Rela­tions Board, Kulis wrote, ​"This response from Oak­ton has no basis oth­er than an intent to sup­press my union right to speak on behalf of union rights in a com­mem­o­ra­tion of a sig­nif­i­cant inter­na­tion­al labor holiday."
OCC seems to have some­thing against May Day, as this is not the first time a fac­ul­ty mem­ber has been dis­ci­plined for men­tion­ing the inter­na­tion­al­ly cel­e­brat­ed hol­i­day. Kulis explained that last year when a pro­fes­sor sent a mass email explain­ing the his­to­ry of May Day, he had his abil­i­ty to send mass emails tak­en away.
Thanks to FIRE and a sub­se­quent post by the lib­er­tar­i­an Rea­son, Kulis's sto­ry has gone viral. How­ev­er, Kulis wants to keep the focus on the issues which he says are most crit­i­cal: adjuncts' rights to free­dom of speech and the ris­ing tide around the coun­try of part-time fac­ul­ty orga­niz­ing to demand bet­ter pay and teach­ing conditions.
Arielle Zionts
was a Spring
2015
In These Times edi­to­r­i­al intern and free­lance reporter. She is now a pro­duc­er at the Inter­faith Voic­es radio show in D.C. She stud­ied anthro­pol­o­gy at Pitzer Col­lege and radio at the Salt Insti­tute for Doc­u­men­tary Stud­ies. Arielle loves to ride her bike and lis­ten to pub­lic radio. She tweets at @ajzionts and her web­site is ariellezionts​.com.