Con Air: The 'Safe' Offshoring of Airline Repair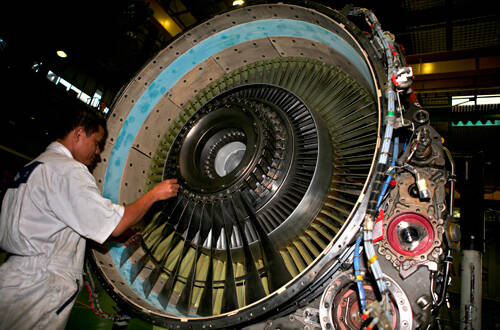 "We're in the busi­ness of mak­ing mon­ey for our share­hold­ers. If we have to put jobs and tech­nol­o­gy in oth­er coun­tries, then we go ahead and do it," the pres­i­dent of aero­space man­u­fac­tur­er McDon­nell Douglas's Chi­na oper­a­tions said in 1996, one year before the com­pa­ny merged with Boeing.
Last month, Gen­er­al Elec­tric stunned Albu­querque, N.M., by announc­ing that its 40-year old jet-engine plant employ­ing 1,300 Inter­na­tion­al Asso­ci­a­tion of Machin­ists (IAM) mem­bers would be closed, despite high pro­duc­tiv­i­ty and GE's assur­ances of addi­tion­al engine work com­ing to the fac­to­ry. Com­pa­ny offi­cials are remain­ing vir­tu­al­ly silent dur­ing dis­cus­sions with the union and local pub­lic offi­cials, IAM lead­ers say.
Giv­en this his­to­ry of shift­ing air­plane and engine pro­duc­tion to sites where the low­est pos­si­ble wages can be found, why are we sur­prised when cor­po­ra­tions run­ning air­lines decide that they can relo­cat­ed air­line repair and main­te­nance oper­a­tions to low-wage sites in repres­sive Third World nations?
Maybe it's because so many lives are at stake in main­tain­ing and repair­ing jet air­planes. More­over, mak­ing sure that main­te­nance and repairs are done prop­er­ly is a cru­cial respon­si­bil­i­ty of the Fed­er­al Avi­a­tion Administration.
How­ev­er, U.S. air­lines have dis­cov­ered that repair and main­te­nance of their planes is just anoth­er line of work that can be ​"off-shored" to low-wage nations where U.S. agen­cies do not, and per­haps can­not, effec­tive­ly enforce a rig­or­ous pro­gram of inspec­tions.

Fol­low­ing the severe 2002 down­turn in the air­line indus­try, air­line cor­po­ra­tions began shut­ting down union­ized repair facil­i­ties and out­sourc­ing the work to non-union repair out­fits in the U.S.

Unit­ed Air­lines shut down a $600 mil­lion repair cen­ter in Indi­anapo­lis where tax­pay­ers had fund­ed more than half the cost of con­struc­tion, and shift­ed the work to non-union repair firms.

Oth­er air­lines went beyond out­sourc­ing to off-shoring the repair work. ​"The indus­try is send­ing 1 of every 5 planes to devel­op­ing coun­tries, from Cen­tral Amer­i­ca to Asia, when the planes need to be over­hauled," accord­ing to a superb three-part series by Nation­al Pub­lic Radio's Daniel Zwerdling this week.

By main­tain­ing and repair­ing air­craft in nations like El Sal­vador, air­lines can save about two-thirds on labor costs. There are now 700 repair sites autho­rized by the Fed­er­al Ava­ia­tion Admin­is­tra­tion, includ­ing sites in in Argenti­na, Cos­ta Rica, Ethiopia, Kenya, Chi­na and Indonesia.
"The Aero­man com­pa­ny in El Sal­vador is becom­ing one of the more pop­u­lar, draw­ing busi­ness from US Air­ways, Jet­Blue, Fron­tier, South­west and oth­er U.S. car­ri­ers," revealed Zwerdling.
But there is a cost to this cor­po­rate cost-cut­ting, and that is pub­lic safe­ty. Of course, the air­lines main­tain that safe­ty remains upper­most in their minds and that repar­ing their air­craft over­seas­does not com­pro­mise safety.
Unit­ed Air­ways Vice Pres­i­dent David Sey­mour insist­ed, ​"US Air­ways takes safe­ty as our top pri­or­i­ty. It's first and fore­most in any­thing that we do, and we nev­er sac­ri­fice safe­ty in any way, shape or form."
How­ev­er, that isn't what Sal­vado­ran work­ers told Zwerdling, nor is it con­sis­tent with fed­er­al reports that argue that the air­line repair process has moved beyond the effec­tive reach of FAA inspectors.
At the most basic lev­el, all the repair man­u­als at the Aero­man facil­i­ty fur­nished to the work­ers are in Eng­lish, yet not all of the work­ers can read Eng­lish, work­ers report­ed. This is not reas­sur­ing. One won­ders about the abil­i­ty of repair crews at the oth­er 699 or so sites to read high­ly tech­ni­cal and pre­cise man­u­als in English.
More­over, con­trary to the reas­sur­ing words from the United's VP, the Sal­vado­ran work­ers say that they are under con­stant pres­sure to place out­put ahead of safety.
In one case, the Sal­vado­ran mechan­ics lit­er­al­ly crossed wires on devices mon­i­tor­ing how the two engines on a pas­sen­ger jet were func­tion­ing. The pilot wound up get­ting a false read­ing that one engine was not func­tion­ing, and so he shut it off. How­ev­er, because of the wiring mis­take, the pilot had inad­ver­tent­ly turned off the only work­ing engine. For­tu­nate­ly, he rec­og­nized the prob­lem and a tragedy was avert­ed.

But despite such inci­dents, the FAA has not been able to keep up with the glob­al­iza­tion of air­line repair, accord­ing to reports by the inspec­tor gen­er­al of the Depart­ment of Trasnsporta­tion over the past six years. In his 2008 report, the inspec­tor gen­er­al declared:
FAA still does not have com­pre­hen­sive data on how much and where out­sourced main­te­nance is performed."

"Trans­la­tion: The FAA does not require air­lines to report exact­ly where they send their air­craft for which kinds of repairs. So, FAA inspec­tors are not sure which of the rough­ly 700 for­eign repair shops they should inspect."
The FAA has pledged to mend its ways, but has not yet imple­ment­ed the need­ed changes. Fur­ther, the Sal­vado­ran work­ers say, the FAA announces its inspec­tions before­hand. ​"FAA inspec­tors always tell them, ​'I'm going to be there on this date,' " a mechan­ic says. ​"And obvi­ous­ly, log­i­cal­ly, Aero­man will do every­thing it can to have every­thing ready." The NPR sto­ry continued:
"We don't know what's going on in those facil­i­ties [for­eign repair com­pa­nies]," stat­ed John Goglia, a for­mer pres­i­den­tial appointee on the Nation­al Trans­porta­tion Safe­ty Board. ​"If we're not mon­i­tor­ing them prop­er­ly, how do we know it's safe?"

"The mar­gin of safe­ty is get­ting thin­ner," [Goglia] says. ​"The absence of an acci­dent doesn't mean you're safe. We should be mon­i­tor­ing and doing our job before there's an acci­dent, not after."
In essence, the air­lines are moti­vat­ed by a desire to cut labor costs, just as many transna­tion­al cor­po­ra­tions have set up sub­sidiaries in Chi­na and Mex­i­co. But the impact of this off-shoring extends for beyond the dis­place­ment of high­ly-skilled work­ers who will nev­er find work or pay com­men­su­rate to their skills, as Louis Uchitelle argues force­ful­ly in The Dis­pos­able Amer­i­can.
These moves also ele­vate cor­po­ra­tions to a new plane of vir­tu­al immu­ni­ty from U.S. gov­ern­ment inspec­tions and pub­lic account­abil­i­ty. With tox­ic food, toys, dog food, and oth­er prod­ucts com­ing Chi­na, we have seen some of the fruits of pro­duc­tion shift­ed beyond the effec­tive juris­dic­tion of U.S. inspectors.
Based on what Zwerdling has so capa­bly exposed about the off-shoring of air­plane main­te­nance, the air­line indus­try is also becom­ing toxic.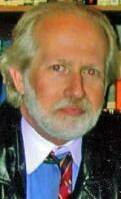 Roger Bybee

is a Mil­wau­kee-based free­lance writer and Uni­ver­si­ty of Illi­nois vis­it­ing pro­fes­sor in Labor Edu­ca­tion.Roger's work has appeared in numer­ous nation­al pub­li­ca­tions, includ­ing

Z

mag­a­zine,

Dol­lars

&

Sense, The Pro­gres­sive, Pro­gres­sive Pop­ulist, Huff­in­g­ton Post, The Amer­i­can Prospect, Yes!

and

For­eign Pol­i­cy in Focus

.More of his work can be found at

zcom​mu​ni​ca​tions​.org/​z​s​p​a​c​e​/​r​o​g​e​r​d​bybee

.