South Car­oli­na recent­ly cel­e­brat­ed the 150th anniver­sary of its seces­sion from the Unit­ed States to pro­tect its sys­tem of slave labor.
Mean­while, a more qui­et and grad­ual seces­sion has been tak­ing place, but for sim­i­lar rea­sons. Cor­po­rate Amer­i­ca has been stag­ing its own with­draw­al from U.S. work­ers, and its tra­di­tion­al sense of respon­si­bil­i­ty Amer­i­can soci­ety. The cor­po­rate seces­sion reflects how Amer­i­ca is increas­ing­ly frac­tur­ing apart along eco­nom­ic lines, accord­ing to one of capitalism's most ardent advo­cates, for­mer Fed­er­al Reserve cair­man Alan Greenspan.
Instead of spew­ing out his cus­tom­ary ​"trick­le down" the­o­ry of spread­ing wealth, Greenspan admit­ted to Con­gress that we are wit­ness­ing a ​"sig­nif­i­cant recov­ery" for the investor class, for CEOs, big cor­po­ra­tions and banks.

TWO AMER­I­C­AS
Much like John Edwards' still-res­o­nant descrip­tion of ​"two Amer­i­c­as", Greenspan depict­ed a sit­u­a­tion of "'fun­da­men­tal­ly two sep­a­rate types
of econ­o­my" head­ed in dis­tinct­ly in diver­gent direc­tions. Greenspan's remarks echo a now-infa­mous inter­nal report by Citibank offi­cials about the emerg­ing ​"plu­ton­o­my" in Amer­i­ca and the world — a new new econ­o­my of, by, and for the few. The Citibank crew almost glee­ful­ly por­trayed the bru­tal, glob­al­ized polarization:
There are rich con­sumers, few in num­ber, but dis­pro­por­tion­ate in the gigan­tic slice of income and con­sump­tion they take. There are the rest, the ​'non-rich', the mul­ti­tudi­nous many, but only account­ing for sur­pris­ing­ly small bites of the nation­al pie.
The data bears out this descrip­tion. Amer­i­ca now has a pyra­mid of inequal­i­ty that is more unequal than many tra­di­tion­al ​"banana republics." Slate's Tim­o­thy Noah, in ​"The Unit­ed States of Inequal­i­ty," wrote, ​"Income dis­tri­b­u­tion in the Unit­ed States [has become] more unequal than in Guyana, Nicaragua, and Venezuela, and rough­ly on par with Uruguay, Argenti­na, and Ecuador."
Those in the bot­tom 80% remain vul­ner­a­ble to low­er wages (wages now take up the low­est share of income on record, with earn­ings from
stocks, bonds, and othr cap­i­tal com­pris­ing far more), con­tin­u­al
inse­cu­ri­ty about lay­offs and off­shoring, job­less­ness, hunger, severe health prob­lems asso­ci­at­ed with unem­ploy­ment and social dis­in­te­gra­tion (alco­holism, spousal abuse, delin­quen­cy, etc.)

But Cor­po­rate Amer­i­ca is com­fort­ably insu­lat­ed from these prob­lems
which they had a rather huge part in cre­at­ing. For­tune mag­a­zine report­ed that in 2009, the 500 largest U.S. com­pa­nies cut a record 821,000 jobs while their col­lec­tive prof­its increased three­fold to a record $391 bil­lion, as Paul Buch­heit states.
THE NEW GLOB­AL PER­SPEC­TIVE: YOU'RE NOT NEEDED
The new cor­po­rate per­spec­tive is exem­pli­fied in com­ments like these:
Michael Splin­ter, CEO of Applied Mate­ri­als, ​

"

This year, almost

90

per­cent of our sales will be out­side the U.S ​

"

The pull to be close to the cus­tomers — most of them in Asia — is enor­mous." In oth­er words, as we cut US work­ers' wages and lay them off, it makes increas­ing sense to move even more fac­to­ries offshore.
Thomas Wil­son, CEO of All­state, ​

"

I can get [work­ers] any­where in the world. It is aprob­lem for Amer­i­ca, but it is not nec­es­sar­i­ly a prob­lem forAmer­i­can busi­ness … Amer­i­can busi­ness­es will adapt."
In the past, more enlight­ened sec­tions of the cor­po­rate elite rec­og­nized the need for social reform and gov­ern­ment pro­grams to ensure long-term social sta­bil­i­ty and pump up US domes­tic spend­ing power.
How­ev­er, even as Amer­i­ca requires bet­ter edu­ca­tion, health­care, and tech­no­log­i­cal inno­va­tion, the glob­al­iza­tion enthu­si­ast Thomas Fried­man open­ly wor­ries that the U.S. cor­po­rate elite is not step­ping forward:
When I look around for the group that has both the pow­er and inter­est in see­ing Amer­i­ca remain glob­al­ly focused and com­pet­i­tive— America's busi­ness lead­ers — they seem to be miss­ing in action….

In today's flat­ter world, many key U.S. com­pa­nies now make most of their prod­ucts abroad and can increas­ing­ly recruit the best tal­ent in the world with­out ever hir­ing anoth­er American.
But show­ing con­cern for America's long-term well-being is so yes­ter­day for the new crop of CEOs. The new cor­po­rate elite is think­ing in terms of short-term quar­ter­ly returns, if not dai­ly stock fluc­tu­a­tions. The long-term well-being of Amer­i­can work­ers and Amer­i­can soci­ety are large­ly cut out of the picture.
So CEOs of major firms are rel­a­tive­ly uni­fied in a pro­gram of slash­ing wages, destroy­ing unions, resist­ing reg­u­la­tion, min­i­miz­ing their tax­es, and neglect­ing the edu­ca­tion and health of their future work­ers. At the same time, their cam­paign con­tri­bu­tions and legions of lob­by­ists have suc­cess­ful­ly tilt­ed the polit­i­cal play­ing field to fur­ther increase their wealth.
Econ­o­mist Jeff Faux of the Eco­nom­ic Pol­i­cy Insti­tute clear­ly saw the emerg­ing imbal­ance of pow­er between Cor­po­rate America's investor class and the major­i­ty of cit­i­zens in his 1996 book, The Party's Not Over: ​"Polit­i­cal pow­er has so shift­ed to those who invest for a liv­ing that their polit­i­cal rep­re­sen­ta­tives have no incen­tive to strike a deal."
With this enor­mous shift in eco­nom­ic and pow­er to cor­po­ra­tions and away from work­ing peo­ple, the main ​"incen­tive to strike a deal" pos­sessed by labor remains our abil­i­ty to cre­ate social insta­bil­i­ty at the local lev­el, as it did in the 1930s.
We can't out-donate or our-lob­by Cor­po­rate Amer­i­ca. But while they have the mon­ey, we still have the num­bers — and the cre­ativ­i­ty to raise hell against plant clos­ings and foreclosures.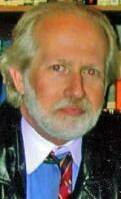 Roger Bybee

is a Mil­wau­kee-based free­lance writer and Uni­ver­si­ty of Illi­nois vis­it­ing pro­fes­sor in Labor Edu­ca­tion.Roger's work has appeared in numer­ous nation­al pub­li­ca­tions, includ­ing

Z

mag­a­zine,

Dol­lars

&

Sense, The Pro­gres­sive, Pro­gres­sive Pop­ulist, Huff­in­g­ton Post, The Amer­i­can Prospect, Yes!

and

For­eign Pol­i­cy in Focus

.More of his work can be found at

zcom​mu​ni​ca​tions​.org/​z​s​p​a​c​e​/​r​o​g​e​r​d​bybee

.