Craig Becker vs. Chamber of Commerce, Round Two: Obama Re-Nominates Labor Lawyer to NLRB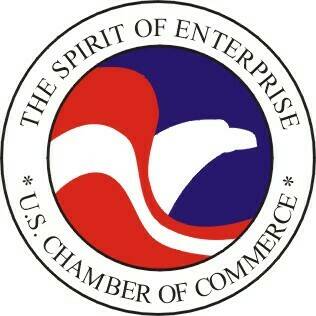 On Wednesday, President Obama re-nominated labor lawyer and legal scholar Craig Becker to the National Labor Relations Board. Becker is a favorite of organized labor and something of a boogeyman to big business. (In early January, Obama also nominated Republican Terence Flynn to fill a vacant spot on the five-member.)
Democrats still hold the majority on the five-member NLRB, an independent federal agency dedicated to safeguarding the rights of employees to organize and charged with enforcing the Labor Relations Act.
Becker's path to the NLRB was not smooth. In February 2010, the Senate voted not to allow a confirmation vote by a margin of 52 – 33. The Chamber of Commerce and other business groups lobbied heavily against Becker's confirmation.
The following month, Obama installed Becker on the NLRB as a recess appointment, much to the chagrin of big business.The recess appointment was for a 1‑year term. If Becker is confirmed by the Senate, which seems even less likely this time, he will serve on the NLRB until 2014. The Chamber of Commerce and other business groups are already opposing Becker's nomination, as the Wall Street Journal reported Thursday.
Becker is an outspoken proponent of majority signup legislation (also known as card check), which would allow employees to organize without running the gauntlet of an NLRB election, a process that union-busting employers can derail with ease.
With Republicans in control of the House and the Democratic majority reduced in the Senate after the mid-term elections, the NLRB is expected to become an even more important bulwark for workers' rights.
The Supreme Court ruled last year that the NLRB must reconsider approximately 600 decisions that were made while the board had only two members (because Republicans had blocked votes on Obama's appointments).
This month, the NLRB warned several states that their recently passed constitutional amendments to preemptively nullify federal card check are unconstitutional. The Attorneys General of Arizona, South Carolina, South Dakota, and Utah have been warned that the NLRB is prepared to file lawsuits to prevent them from implementing the legislation.

The Chamber of Commerce has expressed concern that the regulatory tide may be shifting in favor of labor. In December, the NLRB announced that employers would henceforth be required to notify workers of their right to organize.
The announcement prompted a senior Chamber official to grouse: ​"These actions are consistent with a general ramp-up of enforcement against employers we are seeing across the board."
Lindsay Beyerstein
is an award-winning investigative journalist and In These Times staff writer who writes the blog Duly Noted. Her stories have appeared in Newsweek, Salon, Slate, The Nation, Ms. Magazine, and other publications. Her photographs have been published in the Wall Street Journal and the New York Times' City Room. She also blogs at The Hillman Blog (http://​www​.hill​man​foun​da​tion​.org/​h​i​l​l​m​a​nblog), a publication of the Sidney Hillman Foundation, a non-profit that honors journalism in the public interest.