Can We Kiss Internet Privacy Goodbye?
The Cyber Intelligence Sharing and Protection Act is moving swiftly again--and this time, Obama's veto is less certain.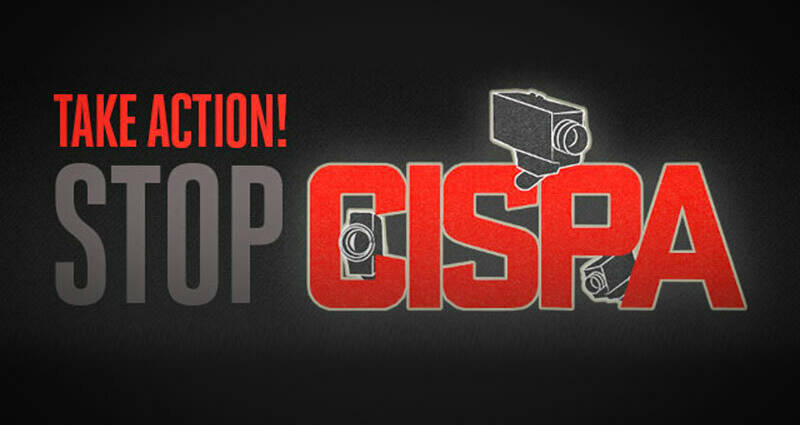 When the House intro­duced the Cyber Intel­li­gence Shar­ing and Pro­tec­tion Act (CIS­PA) in 2011, pur­port­ed­ly to help pre­vent cyber threats to nation­al secu­ri­ty, the mea­sure was crit­i­cized heav­i­ly by Inter­net pol­i­cy watch­dogs and civ­il lib­er­ties groups, who argued that the bill would like­ly encroach on inter­net users' Fourth amend­ment rights. The bill passed the House in the spring of 2012 but died in the Sen­ate under threat of a White House veto.
The "new" version poses the same threats to privacy rights that alarmed the White House a year ago.
Now CIS­PA is back, rein­tro­duced in the House by its orig­i­nal author, Rep. Mike Rogers (R‑Mich.). By all accounts, the ​"new" ver­sion pos­es the same threats to pri­va­cy rights that alarmed the White House a year ago. In an unusu­al secret ses­sion on Wednes­day, the House Intel­li­gence com­mit­tee passed the bill with­out addi­tion­al pri­va­cy pro­tec­tions pro­posed by Jan Schakowsky (D.-Ill.). The mea­sure could be up for a full House vote as soon as next week.
This time around, it remains to be seen whether the pres­i­dent will issue a veto. In Jan­u­ary, Oba­ma uni­lat­er­al­ly enact­ed a major pro­vi­sion of the bill when he signed an exec­u­tive order direct­ing fed­er­al agen­cies to share ​"cyber secu­ri­ty" infor­ma­tion with pri­vate companies.
CIS­PA oppo­nents are as vocal as ever. As part of a ​"week of action" in March, thou­sands of web­sites includ­ing Craigslist and Red­dit broad­cast an ​"action tool" that invit­ed users to send an auto­mat­ed state­ment of oppo­si­tion to Con­gress, and a White​House​.gov peti­tion gath­ered more than 100,000 sig­na­tures — enough to earn a response from the admin­is­tra­tion, which is forth­com­ing. You can sign a peti­tion or find fur­ther actions at the web­sites of the ACLU, Demand Progress, and the Elec­tron­ic Fron­tier Foun­da­tion.