NEW HAVEN, CONN. — More than
11
,
000
state-funded day care and home-care workers in Connecticut are now eligible to negotiate for labor contracts now that Democratic Gov. Dannel Malloy has signed a controversial bill.
The home-care workers are paid through Medicaid, while the home child-care workers are paid through the state's Care for Kids program, which provides payments for day care to low-income parents so they can work. Both groups have been trying to win union recognition for years. Their efforts were rewarded when Gov. Malloy issued an executive order last September allowing them to unionize. Home-care workers voted in March by a margin of four to one to join SEIU's New England Health Care Employees Union, District
1199
. Day care workers voted
1603
to
88
last December in favor of joining Connecticut State Employees Association/​SEIU Local
2001
.
The controversy erupted both over Malloy's executive order, which legislative and business critics charged was an overreach of his authority and which resulted in three lawsuits to try to stop the process, and over the home-care provider piece of the new legislation signed into law May
14
, which some charged would be detrimental to the elderly and disabled who need home-care services by interfering in the close relationship providers have with their consumer-employers. Those opposed included individuals on both sides of that relationship, as well as Republican state Sen. Joe Markley, who led the fight against the bill, which the state legislature passed on May
3
.
But Deborah Chernoff, communications director with SEIU District
1199
, says that because of the intimate nature of the relationship, protections for those receiving services have been built into the legislation. ​
"
The consumer has the right to select the person, hire them, train them in the kind of services they want and the way they want those services delivered, and if it doesn't work out, to fire that person. Unlike a sort of traditional collective bargaining agreement, there will be no grievance procedure between the consumer and the home care worker."
Chernoff says the average pay for home-care workers is currently about $
12
an hour, with no benefits, including no worker's compensation, which is important in a job where workers are often injured because of the physical nature of the work (which can include lifting and turning clients). ​
"
There's no transportation pay," she adds, ​
"
there's no health insurance, there's no paid vacations, no paid sick days, no paid time off of any kind. And the people who do this work are often both the hardest-working and the poorest women — and it's
95
percent women — in our society."
Cassandra Parkman, a home care worker from Manchester, sounded relieved and happy in describing the new possibilities. ​
"
This is what we needed. We stand alone, we don't really have a voice and now we're able to come together and have guidance in how to get the things we need — you know, health insurance, better living wages. To be able to support ourselves is something tremendous."
Chernoff adds that while about
7
,
200
workers are covered now, that number is expected to at least double in the next several years as baby boomers age.
The current pay of the
4
,
200
state-paid home day-care providers varies by region — with those in tony Fairfield County earning the most — and by the age of the children cared for, with infant care being most expensive. But the per-child payment is very modest, explains Ben Phillips with CSEA/SEIU Local
2001
. ​
"
Under the current system through Care for Kids, providers make typically less than $
3
an hour, and they're only allowed to have six children in their care – at best, they can make $
18
an hour," he said. These providers are also almost all women.
Far from interfering with the relationship between providers and their young or sick or elderly clients, both providers and some of the family members they work for insist that allowing these workers to earn a living wage and benefits like sick days will benefit all parties, by reducing turnover and helping to keep everyone healthy.
Annette Ridenour, a child care provider in New Haven, says, ​
"
Parents can keep their jobs and can feel good about who takes care of their children and have stable childcare they can count on. Collective bargaining strengthens the workforce for childcare providers because it allows us to be seen and grow as professionals."
Going forward, the General Assembly must vote to allocate funding to cover any increase in wages for these two groups of workers. Eight other states allow state-funded day care workers to bargain collectively, while five other states permit it for home care workers.
Ben Phillips summed up the feeling in Connecticut. ​
"
People are thrilled with the results of this. This really is a historic piece of legislation."
Regarding the lawsuits against Malloy, the state attorney general plans to file a motion to have them dismissed, but Sen. Markley says the lawsuits have been combined and both constitutional and federal labor law issues must be resolved.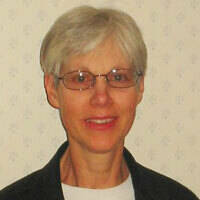 Melinda Tuhus
is an independent journalist with
25
years of experience in print and radio, including
In These Times, The New York Times
, Free Speech Radio News and public radio stations.