Lawmakers Cut Deal to Help Unemployed, While Keeping Stereotypes of Jobless Alive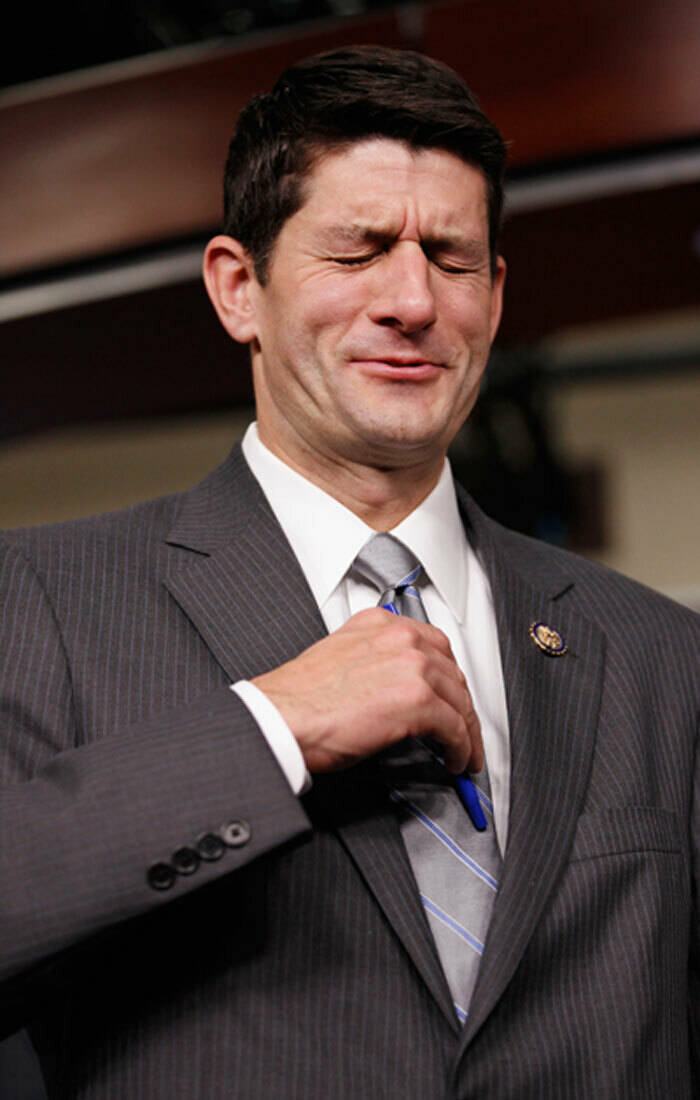 Fed­er­al unem­ploy­ment ben­e­fits — and the job­less fam­i­lies rely­ing upon them for sur­vival — have long been the sub­ject of all-out attacks by Repub­li­cans, typ­i­fied by House Bud­get Chair­man Paul Ryan's (R‑Wis.) remark, ​"The safe­ty net should not become a hammock."
The war of words has been backed up by a land­slide of leg­isla­tive pro­pos­als to make the lives of the job­less hard­er — for exam­ple, a pro­posed Feb­ru­ary 29 cut-off of extend­ed unem­ploy­ment ben­e­fits that would hit about 2 mil­lion job­less work­ers and their families.
Repub­li­cans threat­ened the cut-off unless Democ­rats in Con­gress buck­led and accept­ed a set of oner­ous new con­di­tions — detailed below — for receiv­ing unem­ploy­ment benefits.
How­ev­er, as of Tues­day night a House-Sen­ate con­fer­ence com­mit­tee reached a tena­tive deal under which Democ­rats and Repub­li­cans agreed to extend unem­ploy­ment ben­e­fits to 75 weeks, main­tain the pay­roll tax reduc­tion (worth about $40 a week to a typ­i­cal work­er) and cre­ate high­er Medicare pay­ments to doc­tors being under­paid by the system.
Repub­li­cans have long attempt­ed to iso­late the unem­ploy­ment-ben­e­fits exten­sion so that they could inject a set of new rules stig­ma­tiz­ing the job­less while reduc­ing their eli­gi­bil­i­ty for extend­ed fed­er­al ben­e­fits. This comes at a time when numer­ous states have cut their share of unem­ploy­ment insur­ance to reduce bud­get shortfalls.
Forc­ing the GOP to accept the extend­ed unem­ploy­ment insur­ance ben­e­fits as part of the pack­age was wide­ly viewed as a vic­to­ry for work­ing peo­ple and the Democ­rats, and a set­back for con­gres­sion­al Repub­li­cans increas­ing­ly dis­ori­ent­ed by their record-low approval rat­ing of 10 per­cent. Still, the Repub­li­cans man­aged to ​"make Democ­rats pay for the added unem­ploy­ment ben­e­fits through changes in fed­er­al pen­sions," the New York Times reported.
The Repub­li­cans' pro­posed new rules includ­ed impos­ing manda­to­ry drug test­ing of unem­ploy­ment insur­ance claimants, there­by sug­gest­ing that work­ers' job­less sta­tus was due to their use of ille­gal drugs rather than the short­age of jobs.
The myth that the unem­ployed are too drug-addled or too com­fort­able liv­ing on unem­ploy­ment ben­e­fits has become per­va­sive among Repub­li­cans. Flori­da Gov. Rick Scott ® claimed that drug use was more wide­spread among recip­i­ents of unem­ploy­ment ben­fits and that drug-test­ing would save the state sig­nif­i­cant amounts of money.
The truth is quite dif­fer­ent, as ThinkProgress not­ed:
Only 2 per­cent of wel­fare recip­i­ents failed drug tests, mean­ing the state must reim­burse the cost of the $30 drug tests to the 96 per­cent of recip­i­ents who passed drug tests (two per­cent did not take the tests).
After reim­burse­ments, the state's sav­ings will be almost neg­li­gi­ble, the Tam­pa Tri­bune reports:

Cost of the tests aver­ages about $30. Assum­ing that 1,000 to 1,500 appli­cants take the test every month, the state will owe about $28,800-$43,200 month­ly in reim­burse­ments to those who test drug-free.
Over 12 months, the mon­ey saved on all reject­ed appli­cants would add up to $40,800 to $60,000 for a pro­gram that state ana­lysts have pre­dict­ed will cost $178 mil­lion this fis­cal year.
Oth­er GOP pro­pos­als included:
• Forc­ing job­less work­ers pay for their re-employ­ment services.
• Denial of ben­e­fits to those not for­tu­nate enough to fin­ish high school or GED.
• Forc­ing states to reduce ben­e­fits and divert unem­ploy­ment ben­e­fit funds to oth­er uses.
Econ­o­mist Hei­di Schier­holz of the Eco­nom­ic Pol­i­cy Insti­tute told In These Times that this blame-the-vic­tim approach to mas­sive and pro­longed unem­ploy­ment draws on a nar­ra­tive that job­less Amer­i­cans are unem­ployed because they failed as indi­vid­u­als to acquire enough skills.
This wide­spread nar­ra­tive (see here , here, and here) is shared by both lib­er­als and con­ser­v­a­tive, although lib­er­als stress edu­ca­tion­al and train­ing solu­tions and hard-right con­ser­v­a­tives press for more strin­gent require­ments to receive any unem­ploy­ment benefits.
​"These pro­posed require­ments feed into the fal­la­cy that most unem­ployed work­ers don't have the right skills, which is not the case," she stat­ed. ​"There is a lack of employ­ment for work­ers across the board, across all edu­ca­tion­al lev­els. Unem­ploy­ment lev­els may be low­er for col­lege-edu­cat­ed work­ers, but it's at least twice as high for the col­lege-edu­cat­ed since the reces­sion began."
Pro­pos­als for both re-train­ing work­ers and restrict­ing unem­ploy­ment ben­e­fits are unlike­ly to have any pos­i­tive impact on the econ­o­my in the near future, although increas­ing work­ers' skill lev­els should always be a pri­or­i­ty, Schier­holz adds. ​"These ideas sim­ply aren't eco­nom­i­cal­ly mean­ing­ful," she says. ​"There are long wait­ing lists for GED pro­grams and train­ing programs."
The most imme­di­ate need for the econ­o­my is not ​"improv­ing" work­ers, but in rais­ing con­sumer demand. ​"Busi­ness­es aren't hir­ing because of the lack of con­sumer demand. Pro­vid­ing unem­ploy­ment ben­e­fits would add to the buy­ing pow­er and encour­age hir­ing, " Schier­holz says.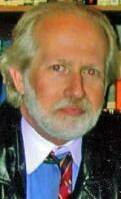 Roger Bybee

is a Mil­wau­kee-based free­lance writer and Uni­ver­si­ty of Illi­nois vis­it­ing pro­fes­sor in Labor Edu­ca­tion.Roger's work has appeared in numer­ous nation­al pub­li­ca­tions, includ­ing

Z

mag­a­zine,

Dol­lars

&

Sense, The Pro­gres­sive, Pro­gres­sive Pop­ulist, Huff­in­g­ton Post, The Amer­i­can Prospect, Yes!

and

For­eign Pol­i­cy in Focus

.More of his work can be found at

zcom​mu​ni​ca​tions​.org/​z​s​p​a​c​e​/​r​o​g​e​r​d​bybee

.