Dear ITT Ideologist: Interstate Warfare and the Teahadists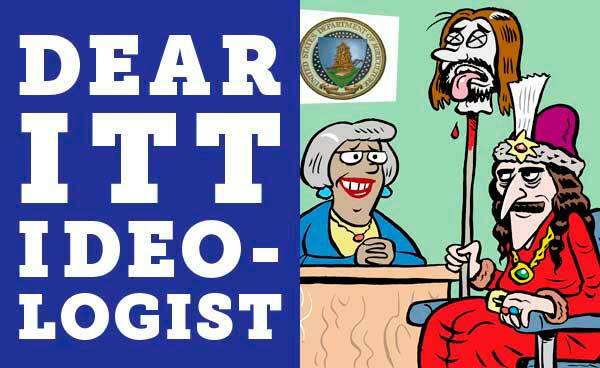 Dear ITT Ideologist,
I am a lead­ing can­di­date for gov­er­nor of Con­necti­cut. I need an issue nov­el enough to sep­a­rate me from the pack with­out undu­ly dis­turb­ing busi­ness as usu­al. Do you have any ideas?
– Lam­ont Mal­loy, Green­wich, Conn.
Dear Mr. Malloy,
I have some­thing for you. Big gov­ern­ment has become a no-no. There­fore you might pro­pose that one of its vital func­tions, nation­al secu­ri­ty, be brought home and assumed by the states. Rather than sta­tion­ing U.S. forces in oth­er nations, why not deploy some of your Con­necti­cut troop­ers in, say, the noto­ri­ous Bad­lands of volatile South Dako­ta? Con­necti­cut might also arm South Dako­ta to deal with threats from the North. Most effec­tive would be a state-build­ing pro­gram for South Dako­ta in which Con­necti­cut tax­pay­ers swell the cof­fers of cor­rupt con­trac­tors in both states. On the hearts and minds front, you might send South Dako­ta some of your laid-off motor vehi­cle clerks to edu­cate their peo­ple in advanced light truck reg­is­tra­tion, a Nut­meg State spe­cial­ty. If any of your oppo­nents demurred, you could rant on the Dako­ta dan­ger and slam them for soft­ness on statal security.
Dear ITT Ideologist,
I'm in charge of per­son­nel vet­ting for the Oba­ma admin­is­tra­tion. I have a recur­ring ide­o­log­i­cal prob­lem. A typ­i­cal case con­cerns a new hire for a posi­tion man­ag­ing a USDA used fruit and veg­etable ware­house in North Dako­ta. I fired this per­son after it was bruit­ed by a Teablog­ger that he had writ­ten a sev­enth-grade book report extolling Pres­i­dent Woodrow Wil­son. Nev­er­the­less, this didn't stop Glenn Beck, Sean Han­ni­ty and com­pa­ny from claim­ing that the Oba­ma admin­is­tra­tion had insert­ed yet anoth­er Marx­ist com­mie athe­ist Mus­lim as part of its mas­ter plan to destroy the Unit­ed States and put black imi­ta­tion Hawai­ians in charge of the wreck­age. I was think­ing that, in the spir­it of bipar­ti­san­ship, I could ask Beck to assign one of his peo­ple to advise me on hir­ing and thus avoid such prob­lems in the future. Your thoughts?
– Wim­pel Milk­sop, Wash­ing­ton, D.C.
Dear Mr. Milksop,
If you were a coura­geous per­son, you could tell the Tea­jadists to go to H E dou­ble hock­ey sticks. If you were an activist, you could join, or even orga­nize, a coun­ter­at­tack on the yahoos. But since you're a Demo­c­rat, your only mod­er­ate option is to creep out from under your desk and crawl down the famil­iar road from com­pro­mise to capit­u­la­tion. In this con­text, engag­ing a Beck­man to make sure that the Oba­ma admin­is­tra­tion hires no one with pol­i­tics to the left of Vlad the Impaler is a prac­ti­cal, if con­temptible, solu­tion. And it won't change much either.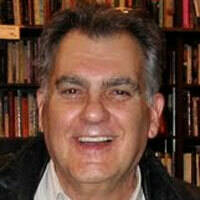 Pete Kar­man
began work­ing in jour­nal­ism in
1957
at the awful
New York Dai­ly Mir­ror
, where he wrote the first review of Bob Dylan for a New York paper. He lost that job after ille­gal­ly trav­el­ing to Cuba (the rag failed short­ly after he got the boot). Kar­man has report­ed and edit­ed for var­i­ous trade and trade union blats and worked as a copy­writer. He was hap­py being a flack for Air France, but not as hap­py as being an on-and-off
In These Times
edi­tor and con­trib­u­tor since
1977
.