Dear ITT Ideologist,
I was enjoying my golden years with my favorite blond in Santa Monica when my four-leaf clover faded. Now I'm sitting in a cell in Boston facing, at best, a slow croak in the clink or at worst a needle to nowhere. John Law's claiming I clipped a couple, maybe 18 or 19, mooks. I say I was just doing business and that the cops have better things to do than pick on an entrepreneur who has proved his patriotism by working with the FBI. I know it's a long shot, but is there any way you can help me beat this bum rap?
– James ​"Whitey" Bulger, Boston
Dear Whitey,
What a nice surprise! I haven't heard from you in years. In any event, timing is everything – and you may be in luck. I suggest you follow up on the following from a recent New York Times article: ​"Federal prosecutors officially adopted new guidelines about charging corporations with crimes – a softer approach that …helps explain the dearth of criminal cases despite a raft of inquiries into the financial crisis."
In other words, it's time, Whitey, for you to incorporate yourself and cuddle up to the softer side of the law. Apparently all you have to do, says the article, is to ​"report and investigate your own wrong-doing" to qualify for a stroll with your lady on the beach rather than a one-way ride on the gurney. Worth a try, says I.
Dear ITT Ideologist,
I've admired your journalistics for so long and am sure that a splendid fellow like you can help me in my time of torment. Only yesterday I was the flame-tressed queen of Fleet Street, feared and favored in palace and parliament. Today, I'm a ravaged redundancy facing a cell far different from the kind that titillated my eager ears with juicy gossip. Oh, the inconvenience! What I need is a strategy that keeps me out of prison and renews my hitherto undiminished gifts of sycophancy and slander to sidle up to wealth and power.
– Rebekah Brooks, London
My Dear Bekah,
How the frightful have fallen. As a former tabloid toiler myself, I have only schadenfreude for your predicament. Nevertheless, let me give you a line on something in your line. I detect a niche here in the states between top-wired media Medusas like Andrea Mitchell and low-rent lamias like Nancy Grace that your talents might nicely fill. In other words, a punditress who is both high-and-mighty and down-and-dirty. Hack in again when you need more advice.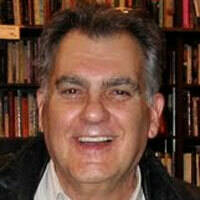 Pete Karman
began working in journalism in
1957
at the awful
New York Daily Mirror
, where he wrote the first review of Bob Dylan for a New York paper. He lost that job after illegally traveling to Cuba (the rag failed shortly after he got the boot). Karman has reported and edited for various trade and trade union blats and worked as a copywriter. He was happy being a flack for Air France, but not as happy as being an on-and-off
In These Times
editor and contributor since
1977
.