Defending Truth Is a Radical Act of Resistance
The Trump administration's gush of lies corrodes democracy on many levels.
Maybe you've heard about the ​"big lie." It's some­times attrib­uted to Adolf Hitler's Mein Kampf and some­times to the Nazi pro­pa­gan­dist Joseph Goebbels. The idea is that brazen lies, often repeat­ed, pack more punch than small ones. A quote attrib­uted to Goebbels is often cit­ed to make the point: ​"If you tell a lie big enough and keep repeat­ing it, peo­ple will even­tu­al­ly come to believe it. The lie can be main­tained only for such time as the state can shield the peo­ple from the polit­i­cal, eco­nom­ic and/​or mil­i­tary con­se­quences of the lie. It thus becomes vital­ly impor­tant for the state to use all of its pow­ers to repress dis­sent, for the truth is the mor­tal ene­my of the lie, and thus by exten­sion, the truth is the great­est ene­my of the state."
"A strong defense of the truth, working for institutions that foster and honor it, is essential to any hope for democracy's survival."
That sure sounds like a Nazi quote, and it's got­ten a work­out late­ly, for obvi­ous rea­sons, most recent­ly in USA Today and in the Huff­in­g­ton Post, where the author names Hitler as the orig­i­nal source of the ​"big lie" the­o­ry and Goebbels as the one who per­fect­ed it.
But Goebbels didn't write that pas­sage. Nor did Hitler advo­cate for the ​"big lie." The dis­cus­sion of big lies in Mein Kampf is actu­al­ly a smear against Jews. Because peo­ple can't imag­ine that oth­er peo­ple would tell big lies, Hitler wrote, they're eas­i­ly duped — a fact sup­pos­ed­ly exploit­ed by Jews.
Let that sink in. A tru­ism about lying is based on a false quote that sounds too good to ver­i­fy. So it cir­cu­lates as fact.
But also con­sid­er this: I don't know whether what I've just claimed is actu­al­ly true. I'm bor­row­ing exper­tise. My source is two pro­fes­sors who main­tain a blog devot­ed to debunk­ing the Goebbels quote. They argue that it is cit­ed with­out a source because there isn't one.
There are oth­er sources, of vary­ing degrees of cred­i­bil­i­ty, that make the same point. One is a neo-Nazi web­site that takes offense at the slan­der against Hitler. Because Hitler would nev­er, after all, endorse lying.
Frag­ile facts
Any­one pay­ing atten­tion knows that we live in a ​"post-truth" world. But what does that mean?
It doesn't mean that insti­tu­tions have giv­en up on truth as an ide­al, clear­ly. In a recent book, Decid­ing What's True: The Rise of Polit­i­cal Fact-Check­ing in Amer­i­can Jour­nal­ism, Lucas Graves describes the emer­gence of fact-check­ing over the past decade as a dis­tinct form of jour­nal­ism, with the mis­sion of mon­i­tor­ing and mak­ing judg­ments on the claims made by politi­cians and pundits.
What seems remark­able, set against the Trump administration's glib embrace of ​"alter­na­tive facts," is the ded­i­ca­tion of some ele­ments of the media to dis­tin­guish­ing fact from fic­tion. The three main play­ers in Graves' account — Poli­ti­Fact, FactCheck​.org, and the Wash­ing­ton Post​'s Fact Check­er — may fail in their mis­sion. They're often railed against for doing so, by the Left as well as the Right. But they're cer­tain that their mis­sion is achiev­able: The truth is out there.
That isn't say­ing much, at one lev­el, since even the most delud­ed fanat­ics claim to be truth seek­ers and to know the truth. Con­spir­a­cy the­o­rist David Icke might well be sin­cere in his belief that alien lizard life forms con­trol the levers of glob­al pow­er. The neo-Nazi web­site that debunks Hitler as the source of the ​"big lie" also quotes George Orwell on the pow­er of Big Broth­er, to make the point that human­i­ty can be eas­i­ly duped. Rush Lim­baugh has for years said that he's right approx­i­mate­ly 99 per­cent of the time. (Poli­ti­Fact exam­ined 37 of his claims and found none to be true — and 30 of them to be most­ly false, false, or ​"pants on fire.")
But there's no point in fact-check­ing Lim­baugh, Nazis, Icke and their ilk since they have iso­lat­ed them­selves from the norms and stan­dards that make that process rel­e­vant. What they offer is more like a reli­gious faith, asser­tions that are beyond evi­dence or verification.
There's a mea­sure of faith, too, in what jour­nal­ists offer, espe­cial­ly the new genre of fact-check­ing jour­nal­ism. It's a faith in the basic integri­ty and com­pe­tence of insti­tu­tions: faith that the U.S. Bureau of Labor Sta­tis­tics hon­est­ly gath­ers data on the unem­ploy­ment rate, for exam­ple, and that the Cen­sus Bureau is pro­fes­sion­al in its mis­sion of gath­er­ing demo­graph­ic data. As Graves notes, ​"fact-check­ers traf­fic in insti­tu­tion­al facts, like birth cer­tifi­cates and job­less­ness rates, which rest on a tan­gle of def­i­n­i­tions, con­ven­tions, and bureau­crat­ic prac­tices. These facts are more frag­ile than they seem."
They're frag­ile because their truth val­ue depends on the author­i­ty of insti­tu­tions. Most of us aren't experts in the fields that pro­duce them. What sep­a­rates these facts from the claims of Lim­baugh and Icke is their ver­i­fi­a­bil­i­ty. In the­o­ry, you could cul­ti­vate the exper­tise, fol­low the same pro­ce­dures and come up with the same facts. But you nev­er will. Just as I'll nev­er learn Ger­man and read the works of Goebbels to ver­i­fy that he wasn't behind the famous pas­sage attrib­uted to him, though I'm per­suad­ed that he isn't.
Rad­i­cal truth
Post-truth means post-faith. It's an unwill­ing­ness to accept the facts estab­lished by pro­fes­sion­al norms and sec­u­lar insti­tu­tion­al author­i­ties. More than that, it means reject­ing those insti­tu­tions' claims to author­i­ty and expertise.
The Trump administration's gush of lies cor­rodes democ­ra­cy on many lev­els. Most fun­da­men­tal­ly, it hol­lows out the foun­da­tion of pub­lic dis­course. No mat­ter how false they are, Trump's tweets have more truth val­ue, for his sup­port­ers, than the evi­dence pre­sent­ed by the ​"main­stream media," gov­ern­ment agen­cies or any oth­er sec­u­lar insti­tu­tion. Because it isn't about the infor­ma­tion; it's about the source. In Decid­ing What's True, Graves asks: ​"How can we mean­ing­ful­ly debate the mer­its of any posi­tion if we can't even agree on the basic facts?" And what if we can't even agree on where ​"facts" come from.
It's point­less to pri­or­i­tize the threats we face from the Trump admin­is­tra­tion. They're diverse, pro­found and legion. They include long-term trends like accel­er­at­ing inequal­i­ty, as well as per­ver­sions spe­cif­ic to this pres­i­den­cy, like the fact that Steve Ban­non now sits on the Nation­al Secu­ri­ty Coun­cil. But Trump's assault on facts and truth is at least as dire as any of these. And it pos­es an espe­cial­ly dif­fi­cult chal­lenge because pro­gres­sives have their own rea­sons to despair over the con­di­tion of the nation's insti­tu­tions — their deep cor­rup­tion by cor­po­rate mon­ey, their anti-demo­c­ra­t­ic struc­ture and their gen­er­al cap­ture by elite interests.
Hav­ing a pres­i­dent active­ly dis­dain­ful of truth will erode the basis for faith in those insti­tu­tions even more. This is the awful real­i­ty. It's also the case that a strong defense of the truth, work­ing for insti­tu­tions that fos­ter and hon­or it, is essen­tial to any hope for democracy's sur­vival. Defend­ing truth is among the most rad­i­cal acts of resis­tance we can mount in the era of Trump.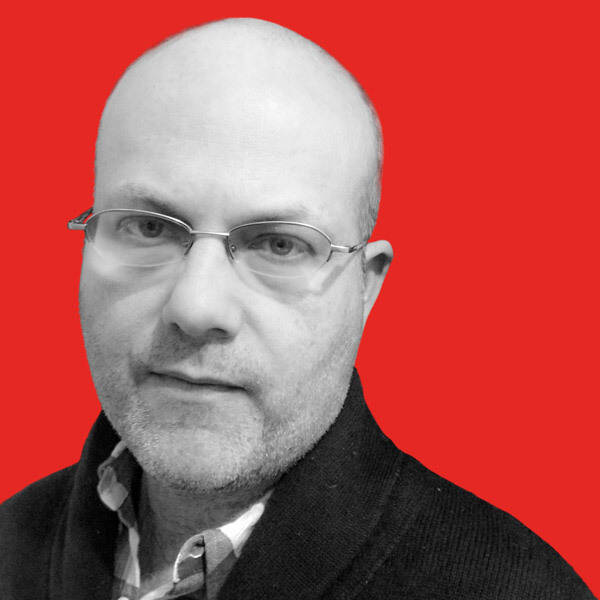 Theo Ander­son
is an In These Times con­tribut­ing writer. He has a Ph.D. in mod­ern U.S. his­to­ry from Yale and writes on the intel­lec­tu­al and reli­gious his­to­ry of con­ser­vatism and pro­gres­sivism in the Unit­ed States. Fol­low him on Twit­ter @Theoanderson
7
.