Democrats Can't Win By Courting Conservative White Voters
It's time to follow the lead of Black grassroots organizers.
Some on the left remain fix­at­ed on the mys­tery of why pub­lic poli­cies that harm work­ing peo­ple are often enabled by the votes of work­ing people.
The lesson here is that Democrats need to stop treating African Americans simply as a source of votes.
Indeed, a sig­nif­i­cant num­ber of work­ing­class white vot­ers aban­doned the Demo­c­ra­t­ic Par­ty and made pos­si­ble the elec­tion of Don­ald J. Trump. The media has giv­en con­sid­er­able atten­tion to these dis­af­fect­ed vot­ers, and some Democ­rats pine and plot to win them back.
But that rais­es the ques­tion: Why has the Demo­c­ra­t­ic Par­ty failed to focus on those vot­ers — African Amer­i­cans, immi­grants, sin­gle par­ents — whose views most close­ly align with the party's vision?
The Dec. 12, 2017, elec­tion of Alaba­ma Demo­c­rat Doug Jones to the U.S. Sen­ate, thanks to strong turnout from this base, is a long over­due tem­plate for the future. In our media and polit­i­cal land­scape, com­pet­ing for Trump vot­ers is a fool's errand. The pow­er of con­ser­v­a­tive media to wall off large sec­tions of the elec­torate from coun­ter­vail­ing opin­ions pre­vents the pos­si­bil­i­ty of pro­gres­sive polit­i­cal messaging.
How do you turn around vot­ers who believe that Barack Oba­ma was born in Kenya or that Mex­i­co will pay for a bor­der wall? A 2015 analy­sis by the media watch­dog FAIR found that white peo­ple who reg­u­lar­ly watch Fox News are more like­ly to express ​"atti­tudes of sym­bol­ic racism" and racial resent­ment. And con­ser­v­a­tive media's dai­ly dis­missal of Black protest as ​"unpa­tri­ot­ic" feeds igno­rance about Black grievance.
Even amid his­toric racial inequities, Pew Research Cen­ter found in 2017 that 72 per­cent of Repub­li­can-lean­ing vot­ers say whites ben­e­fit ​"not too much" or ​"not at all" from racial advan­tage, com­pared to only 21 per­cent of Demo­c­ra­t­i­clean­ing voters.
Under pres­sure to win in 2018 and 2020, Democ­rats may be tempt­ed to court con­ser­v­a­tive white vot­ers while soft-ped­al­ing polit­i­cal demands from com­mu­ni­ties of col­or. That strat­e­gy, cham­pi­oned by Rahm Emanuel when he chaired the Demo­c­ra­t­ic Con­gres­sion­al Cam­paign Com­mit­tee from 2005 to 2007, proved dis­as­trous. Emanuel's Blue Dog Democ­rats pro­ceed­ed to aid Repub­li­cans in water­ing down the stim­u­lus pack­age and block­ing a pub­lic option in the Afford­able Care Act.
For­tu­nate­ly, Jones' Alaba­ma vic­to­ry pro­vides a guide as to how Democ­rats can win, even in so-called red states, by tap­ping into a latent pro­gres­sive vot­ing pool of peo­ple of col­or (includ­ing rur­al Blacks), enlight­ened whites and youth.
To be sure, Jones faced a flawed oppo­nent in Roy Moore, who failed to inspire the state's noto­ri­ous­ly right-wing white vot­er base. But Black orga­ni­za­tions and church­es in Alaba­ma also led a vig­or­ous grass­roots mobi­liza­tion. Woke Vote, for exam­ple, can­vassed heav­i­ly African-Amer­i­can neigh­bor­hoods and col­lege cam­pus­es, and got peo­ple not only to vote but to bring out their neigh­bors as well. Turnout in Black com­mu­ni­ties vast­ly exceed­ed that of the 2014 guber­na­to­r­i­al race.
Make no mis­take: The yeoman's work was done by Black orga­ni­za­tions, not Jones' cam­paign, which was at times tone-deaf on race. The les­son here is that Democ­rats need to stop treat­ing African Amer­i­cans sim­ply as a source of votes. The par­ty must unam­bigu­ous­ly declare itself the par­ty of Black peo­ple — and Lati­nos, Asian Amer­i­cans, immi­grants, Native Amer­i­cans, all women and LGBTQ people.
To that end, it must advo­cate for a plat­form that ful­ly fus­es the quest for racial, eco­nom­ic and gen­der jus­tice, one that pri­or­i­tizes the inter­ests of ser­vice-sec­tor work­ers rather than the mori­bund min­ing sec­tor, and empha­sizes decarcer­a­tion, com­pre­hen­sive immi­gra­tion reform, health­care for all, a nation­al liv­ing wage and robust repro­duc­tive rights.
This is not only a pro­gres­sive vision but aprag­mat­ic path for win­ning. Are you lis­ten­ing, Democrats?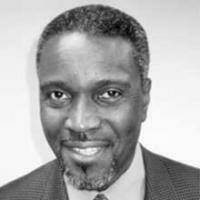 James Thind­wa
is a mem­ber of
In These Times
' Board of Direc­tors and a labor and com­mu­ni­ty activist.