Democrats Provide Pugilistic Rhetoric But Puny Plans for Struggling Economy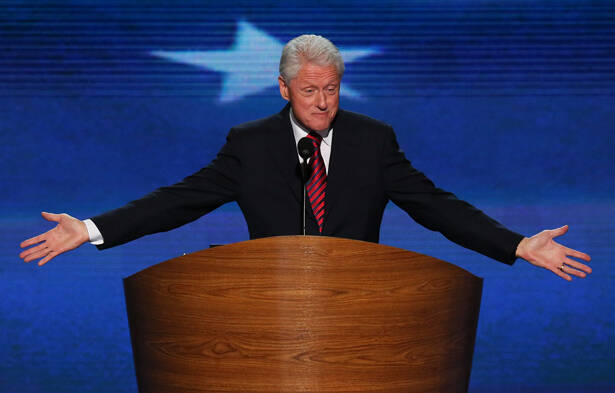 The Repub­li­can Nation­al Con­ven­tion in Tam­pa was a non-stop parade of shame­less lies (GOP vice pres­i­den­tial can­di­date Paul Ryan's blam­ing Pres­i­dent Barack Oba­ma for a GM plant clo­sure in Ryan's home­town that famous­ly occurred a month before Oba­ma assumed office), galling decep­tions (Ryan's sleazy con­ceal­ment of his very own role in vot­ing against the Simp­son-Bowles deficit com­mis­sion pro­pos­al), and false accu­sa­tions aimed at legit­i­mat­ing only gov­ern­ment aid direct­ed to ​"job cre­ators" in the top 1%.
The Repub­li­cans sought to foist the blame for an incom­plete recov­ery entire­ly on Oba­ma, despite their own dis­ci­plined strat­e­gy of zeal­ous, unprece­dent­ed par­ti­san obstruc­tion­ism as for­mer Pres­i­dent Bill Clin­ton effec­tive­ly laid out last night. But it has been dif­fi­cult to watch the Demo­c­ra­t­ic Nation­al Con­ven­tion this week with­out turn­ing off one's crit­i­cal fac­ul­ties, even if one also feels some relief at the rel­a­tive return to sanity.
In sharp con­trast to the GOP, the Democ­rats dis­played a belief in social respon­si­bil­i­ty and in gov­ern­ment as the instru­ment express­ing the col­lec­tive demo­c­ra­t­ic will of the peo­ple. They also voiced oppo­si­tion to the Repub­li­cans' prim­i­tive efforts to sup­press vot­ers and crude­ly insert Big Gov­ern­ment into women's repro­duc­tive health.
Mass­a­chu­setts Sen­ate can­di­date Eliz­a­beth War­ren pin­point­ed the essen­tial dif­fer­ences in a speech that was heart­felt, mov­ing and pro­gres­sive:
The Repub­li­can vision is clear: ​'I've got mine, the rest of you are on your own.' Repub­li­cans say they don't believe in gov­ern­ment. Sure they do. They believe in gov­ern­ment to help them­selves and their pow­er­ful friends. After all, Mitt Rom­ney's the guy who said cor­po­ra­tions are people.

No, Gov­er­nor Rom­ney, cor­po­ra­tions are not peo­ple. Peo­ple have hearts, they have kids, they get jobs, they get sick, they cry, they dance. They live, they love, and they die. And that mat­ters. That mat­ters because we don't run this coun­try for cor­po­ra­tions. We run it for people.
For a moment, it was even heart­en­ing to hear Mass­a­chu­setts Gov. Deval Patrick issue a stir­ring call for Democ­rats to ​"show some back­bone." Then I remem­bered Patrick's pan­ic-strick­en defense of Bain Cap­i­tal and his enthu­si­asm for the pri­vate-equi­ty indus­try, right­ly tagged by Rick Per­ry as exem­pli­fy­ing ​"vul­ture cap­i­tal­ism." Patrick's dou­ble-talk should remind us that many Demo­c­ra­t­ic lead­ers already dis­play far more spine for their con­trib­u­tors — major bank and cor­po­ra­tions — than for their constituents.
To cam­ou­flage the dis­crep­an­cy between their intense loy­al­ty to their donors and their far-more lim­it­ed will­ing­ness to fight for the oth­er 99%, the Democ­rats have out­lined a set of eco­nom­ic fairy tales that are sup­posed to car­ry the par­ty through the Novem­ber 6 elec­tions. They expect enthu­si­as­tic sup­port for an eco­nom­ic pro­gram exclu­sive­ly built on ​"pri­vate-sec­tor" job cre­ation with­out giv­ing any thought to the qual­i­ty or secu­ri­ty of those jobs. The Demo­c­ra­t­ic plat­form sec­tion on ​"An Econ­o­my Built to Last" is so flim­si­ly con­struct­ed that it will work only with ​"An Audi­ence Eager to be Deceived."
The Demo­c­ra­t­ic lead­er­ship con­tin­ues to boast of the growth of 4.5 mil­lion new pri­vate-sec­tor jobs, utter­ly ignor­ing that mid­dle-class jobs are now falling far behind both pro­duc­tiv­i­ty increas­es and ris­ing infla­tion, as Jared Bern­stein points out in his sum­ma­ry of a new Pew Research Cen­ter report on ​"the worst decade ever" expe­ri­enced by the mid­dle class. The crow­ing about pri­vate-sec­tor growth over­looks the increas­ing­ly obvi­ous prob­lem that even enor­mous­ly prof­itable cor­po­ra­tions like GE and Cater­pil­lar are fierce­ly deter­mined to take advan­tage of the cur­rent eco­nom­ic inse­cu­ri­ty and unions' weak­ened legal pro­tec­tions to dri­ve down wages as low as pos­si­ble. This rise of ​"Cater­pil­lar cap­i­tal­ism," as some have called it, coin­cides with the seem­ing­ly end­less mis­ery that work­ing peo­ple have endured in terms of falling wages.
At the same time, Democ­rats also ask us to embrace a con­tin­u­ing stream of NAF­TA-style free trade agree­ments designed to accel­er­ate the out­flow of U.S. jobs to low-wage, author­i­tar­i­an regimes. They tell us to find com­fort in a pow­er­ful new ​"insourc­ing" trend that is bring­ing back large num­bers of jobs from for­eign plants to U.S. fac­to­ries. But despite high­ly pub­li­cized events at Mas­ter Lock in Mil­wau­kee, there is pre­cious lit­tle evi­dence that any insourc­ing ​"trend" actu­al­ly exists at all.
​"Exports are up, but so are imports," says econ­o­mist Robert Scott of the pro­gres­sive Eco­nom­ic Pol­i­cy Insti­tute. ​"It's the trade deficit which dis­places work­ers, with 5,000 to 10,000 jobs being lost for every $1 bil­lion in the trade deficit."
The job export out­flow will grow even worse if Oba­ma suc­ceeds in ram­ming through the secre­tive Trans-Pacif­ic Part­ner­ship, the moth­er of all NAF­TA-style job-export­ing deals. The Unit­ed States has already lost 4.9 mil­lion jobs due to ​"free trade", accord­ing to Pub­lic Citizen's Glob­al Trade Watch, to say noth­ing of the incal­cu­la­ble wage cuts. But the Demo­c­ra­t­ic plat­form con­tends an extra-large new help­ing of free trade is pre­cise­ly what is needed.
As the pri­ma­ry dri­ving force behind NAF­TA in 1993, one could have hard­ly expect­ed Bill Clin­ton to offer can­did com­ments on Obama's deci­sion to con­tin­ue the dev­as­tat­ing lega­cy of ​"free trade" leg­is­la­tion. But while Clin­ton offered a cen­trist but sharp defense of many of Obama's eco­nom­ic poli­cies last night, his expla­na­tion of Obama's polit­i­cal prob­lems failed to address Obama's wrong-head­ed eco­nom­ic poli­cies that ignore wage-cut­ting and union-bust­ing, and accel­er­ate the export of jobs.
​"Too many peo­ple aren't feel­ing it [the recov­ery] yet," Clin­ton admit­ted. And while few of those peo­ple are like­ly to embrace Rom­ney and Ryan, many of the most deeply impact­ed vic­tims of the eco­nom­ic cri­sis are in dan­ger of stay­ing home on Novem­ber 6 unless Oba­ma and his par­ty can pro­vide a more com­pelling vision of relief from low-wage eco­nom­ic mis­ery and insecurity.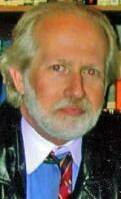 Roger Bybee

is a Mil­wau­kee-based free­lance writer and Uni­ver­si­ty of Illi­nois vis­it­ing pro­fes­sor in Labor Edu­ca­tion.Roger's work has appeared in numer­ous nation­al pub­li­ca­tions, includ­ing

Z

mag­a­zine,

Dol­lars

&

Sense, The Pro­gres­sive, Pro­gres­sive Pop­ulist, Huff­in­g­ton Post, The Amer­i­can Prospect, Yes!

and

For­eign Pol­i­cy in Focus

.More of his work can be found at

zcom​mu​ni​ca​tions​.org/​z​s​p​a​c​e​/​r​o​g​e​r​d​bybee

.