If Nixon Could Tweet
The similarities between our current president and Tricky Dick don't bode well for the country—or for Trump.
As I stood in the mid­dle of the defi­ant, buoy­ant, mul­ti-gen­er­a­tional, mul­ti-hued, mul­ti-gen­dered Women's March in Wash­ing­ton, D.C., on Jan­u­ary 21, I said to my friend, the polit­i­cal orga­niz­er and LGBTQ activist Chris Arm­strong, that the ener­gy remind­ed me of the Viet­nam Mora­to­ri­ums, like the Novem­ber 1969 event bring­ing an esti­mat­ed 500,000 peo­ple to Wash­ing­ton. Chris respond­ed, ​"Well, Trump reminds me of Richard Nixon." I was instant­ly struck by how right he was. There is much here that we have seen — and fought — before.
We have seen some of this before. That does not mean we can simply ride this out.
Prob­a­bly the biggest dif­fer­ence between Nixon — one of our most dis­graced pres­i­dents — and Trump is that Nixon had polit­i­cal expe­ri­ence, for what that was worth. But the sim­i­lar­i­ties are strik­ing, and while they are chill­ing to us, they real­ly don't bode well for Mr. Trump.
First, there is his noto­ri­ous­ly thin skin, the des­per­a­tion to be liked, the vis­cer­al resent­ment of crit­i­cism, lead­ing to the impulse to strike back at crit­ics in mul­ti­ple ways, legal and ille­gal. These traits con­sti­tute the core, and the Achilles' heel, of both men.
And they fuel the deep hatred of and para­noia about the news media, and the inces­sant attacks on them. Spiro Agnew's repeat­ed assaults on the press as mis­rep­re­sent­ing the facts, as com­mit­ting ​"slan­der" against Nixon, as being hos­tile and as being mem­bers of ​"the most unrep­re­sen­ta­tive com­mu­ni­ty in the entire Unit­ed States" are of a piece with Steve Bannon's call­ing the media ​"the oppo­si­tion par­ty." To Agnew, reporters were also, famous­ly, the ​"nat­ter­ing nabobs of neg­a­tivism," with the tele­vi­sion net­works rep­re­sent­ing ​"a con­cen­tra­tion of pow­er over Amer­i­can pub­lic opin­ion unknown in his­to­ry." Trump is not so allit­er­a­tive; he just says ​"fake news."
Then, of course, there were the efforts at cen­sor­ship, most notably in the failed attempt to pre­vent the New York Times from pub­lish­ing the Pen­ta­gon Papers. Ban­non just said sim­ply that the media should ​"keep its mouth shut." Nixon and Agnew — before the lat­ter had to resign because of tax eva­sion charges — suc­cess­ful­ly launched the mantra of the elit­ist, ​"lib­er­al" media that per­sists to this day.
Nixon, like Trump, was a racist, an anti-Semi­te, a misog­y­nist and a homo­phobe, and this absence of empa­thy crip­pled his abil­i­ty to read and lead the coun­try. Black peo­ple, accord­ing to Nixon, could nev­er run a gov­ern­ment, and Wash­ing­ton was ​"full of Jews" — you ​"can't trust the bas­tards. They turn on you." (Hen­ry Kissinger and a few oth­ers were excep­tions.) Mex­i­cans ​"steal" and are ​"dis­hon­est" but they ​"don't live like a bunch of dogs, like the Negroes do." Women should not ​"be in any gov­ern­ment job what­ev­er" because they're ​"errat­ic and emo­tion­al." Gays ​"have a prob­lem" and once a soci­ety accepts them, ​"the vital­i­ty goes out of that soci­ety." How to deal with blacks and hip­pies? Launch a ​"war on drugs" to ​"dis­rupt both com­mu­ni­ties," as Nixon aide John Erlich­man revealed. With Trump (accord­ing to a tell-all by a for­mer employ­ee, he once said, ​"The only kind of peo­ple I want count­ing my mon­ey are short guys that wear yarmulkes"), the homo­pho­bic Mike Pence, and the racist and anti-Semit­ic Steve Ban­non at the helm, we're back to 1970. Of course, the big dif­fer­ence is that Nixon expressed these views in pri­vate. Trump blares them at ral­lies and on Twitter.
Like Nixon, Trump and his team are ask­ing for names — an ene­mies list? — of those in the Depart­ment of Ener­gy and the EPA work­ing on cli­mate change, and those in the State Depart­ment work­ing on gen­der equi­ty and end­ing vio­lence against women.
So we have seen some of this before — just not so naked­ly. That does not mean we can sim­ply ride this out. Because here's what's dif­fer­ent: From the time Nixon took office, peo­ple were in the streets, and — in addi­tion to the Civ­il Rights and anti-war move­ments — launched an envi­ron­men­tal move­ment, a women's move­ment and a gay rights move­ment, all of which built lib­er­al and pro­gres­sive insti­tu­tions. The Democ­rats con­trolled Con­gress. Inves­tiga­tive jour­nal­ism was flow­er­ing. Today demands ongo­ing resis­tance, intense pres­sure on Con­gress (and a new one in 2018), revived pro­gres­sive coali­tion-build­ing and a ques­tion­ing, aggres­sive press to thwart Trump's para­noia-dri­ven efforts at repres­sion. While it's much too soon to think of Nixon and then utter the word ​"impeach," ​"impede" is what we can do, every day.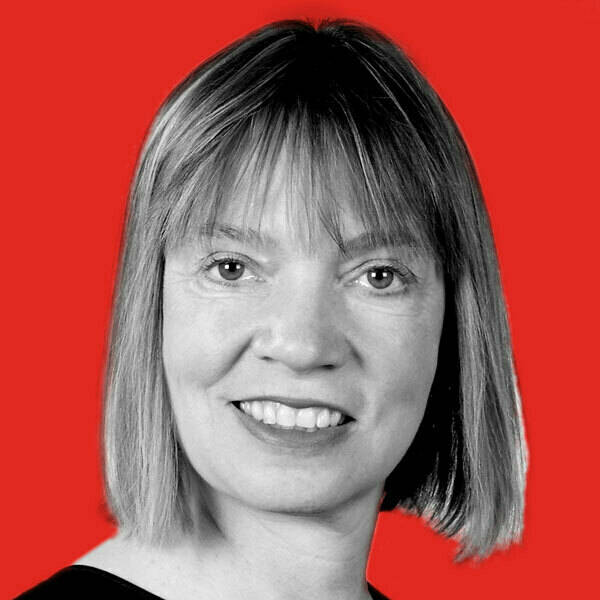 Susan J. Dou­glas
is a pro­fes­sor of com­mu­ni­ca­tions at the Uni­ver­si­ty of Michi­gan and a senior edi­tor at
In These Times
. Her forth­com­ing book is
In Our Prime: How Old­er Women Are Rein­vent­ing the Road Ahead.
.