Don't Call It a Comeback, Quinn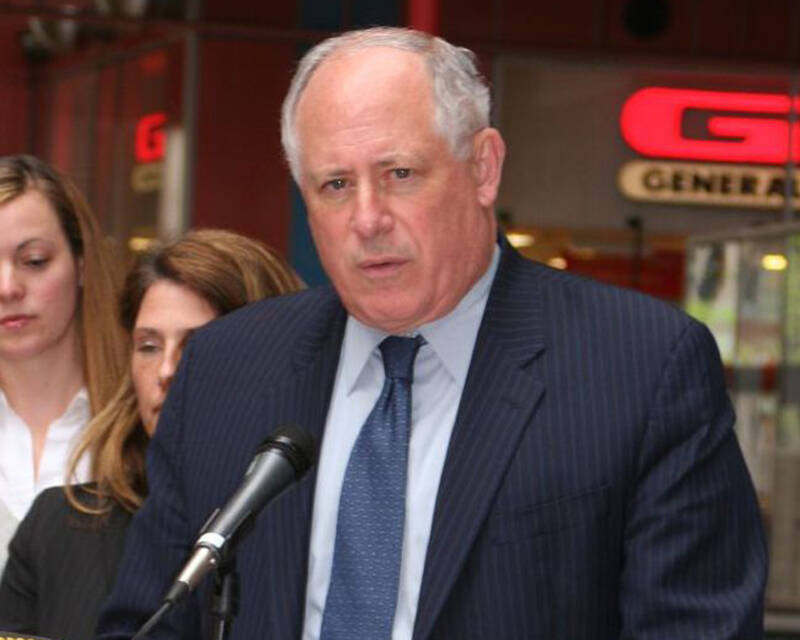 In his yearly ​"State of the State" address on Wednesday, Illinois Gov. Pat Quinn (D) enthused that, after numerous financial and ethical crises, the Land of Lincoln is ​"making a comeback." The state's savior, according to Quinn, was ​"comprehensive pension reform" legislation that will produce considerable taxpayer savings, but slash the retirement benefits of Illinois public employees.
But just one day earlier, Illinois' biggest public sector unions filed suit to overturn this landmark pension law. The unions, who call themselves the We Are One Illinois coalition, include AFSCME Council 31, the largest public workers' union in Illinois, as well as the Illinois Federation of Teachers and SEIU Local 73.
State officials have calculated that Illinois taxpayers will save $145 billion over the next 30 years under the new law.
The majority of that savings will come from reducing the annual retirement benefit increases of any state worker that started their job prior to 2011 (the state has a separate pension system for public workers who started employment after Jan. 1, 2011). All these workers will be impacted, though employees with higher yearly salaries and those who have recently started working for the state will see the biggest cuts to their pensions.
According to the suit, which was filed in Sangamon County Circuit Court, the pension measure ​"unlawfully harms hundreds of thousands of current and retired state employees and teachers and breaches the trust that all Illinois citizens" place in the governor and state legislature.
Though Quinn shepherded the pension law through the Illinois General Assembly in December, elected officials and influential media leaders have long demanded legislation that would draw down the state's pension liability. That gap, estimated last year at $100 billion, is largely why Illinois has the worst credit rating in the nation, as judged by Standards & Poor's.
Standards & Poor's actually upgraded Illinois's credit rating outlook from ​"negative" to ​"developing" in December in light of the pension reform bill. But public sector unions say the new law is legally fishy and unjust to state employees who reliably paid their contributions while state government looted the pension funds over the last twenty years, including during the terms of now imprisoned governors George Ryan ® and Rod Blagojevich (D).
The unions point out that the Illinois constitution states, ​"Membership in any pension or retirement system of the state … shall be an enforceable contractual relationship, the benefits of which shall not be diminished or impaired." Yet the law would, in fact, effectively diminish contractually agreed-upon annual cost-of-living increases for state retirees, with exact figures mostly depending upon annual earnings and years remaining prior to retirement.
In a nod to the legal idea of ​"consideration" — that the state can legally break a contract if they are providing benefits to the workers that are not currently in the contract — the law saves workers money in the short term by trimming their annual pension contribution by about 1 percent.
But We Are One Illinois calculates that the law will cost workers money in the long run by hugely diminishing their return on investment. For example, a 40-year-old earning an average salary of $30,000 will end up paying a total of $8,453 less into her pension due to the reduced contribution. But after she retires, We Are One Illinois says, she will end up receiving $107,062 less in total benefits, assuming she retires at 60 having spent 30 years in public service.
Ann Lousin, a state constitutional law professor at John Marshall Law School, says that the unions have crafted a strong case. ​"I think that they have done a lot of research in respect to the litigation," Lousin says. ​"I think they can show that parts of it are unconstitutional."
Quinn and legislative authors of the pension bill such as state Sen. Daniel Biss (D-Evanston) have argued that the fiscal health of the state depends on public employees' reduced retirement funds. The greater public good accomplished by the law — one that will benefit all Illinois residents including pubic workers, this legal argument goes, must be part of the ​"consideration" the courts look at when reviewing the measure's constitutionality.
Perhaps in anticipation of this position, the lawsuit notes that We Are One Illinois tried to work with Quinn on alternative legislation that would have done less damage to state workers' pocketbooks while still benefiting Illinois.
The We Are One Illinois suit follows three prior suits filed less than a month after Quinn signed the law by smaller organizations also representing public employees. Though Quinn has requested that these suits be consolidated, Anders Lindall, spokesperson for We Are One Illinois, says that the coalition has not decided whether it will do so.
Meanwhile, Lindall says We Are One Illinois may file an injunction to prevent the pension law from taking effect as scheduled on June 1.
Neither We Are One Illinois nor Quinn's office could offer a rough timeline of when the case might be heard, let alone decided. Kent Redfield, a political science professor at the University of Illinois-Springfield and longtime observer of the state legal system, predicts, ​"We're probably going to get all these cases consolidated [by the court] and the court's going to expedite it."
Redfield also forecasts, however, that the case will either be appealed to the Illinois Supreme Court or moved there by the Sangamon County Circuit Court Judge. Therefore, the unions may not have their day in court until after Quinn's bid for re-election in November.
The legal action is just the latest conflict in the ongoing feud between Quinn and public workers. AFSCME Council 31 alone has had two extended legal battles with Quinn, once over pay raises and state facility closings; and the union nearly went on strike last winter amid contract talks with the governor.
Even so, Robert Bruno, director of the University of Illinois-Chicago labor education program, anticipates that most Illinois unions, and perhaps even the national AFL-CIO, will ultimately support Quinn's campaign — particularly if Bruce Rauner, an anti-labor North Shore venture capitalist, grabs the GOP nomination.
And Quinn will likely need them on his side. Union money and get-out-the-vote efforts were instrumental in his narrow 2010 gubernatorial victory over State Senator Bill Brady. As Bruno puts it, ​"There is probably no other institution in the state that carries as much political weight as labor."
Still, Lindall declined to comment on whether or not the members of We Are One Illinois will back Quinn's race even as they take him to court. ​"This lawsuit doesn't have anything to do with politics," Lindall says.
Matthew Blake
is a freelance journalist based in Chicago. He has written for the
Chicago Journal, Washington Monthly, Washington Independent
and
The Nation
, among other publications.