Despite El-Sayed's Loss, The Left Scored Some Huge Wins—and Showed It's Winning the War
From Kansas to Michigan to Missouri, voters proved that left politics can win in the Midwest. Get ready for the coming wave.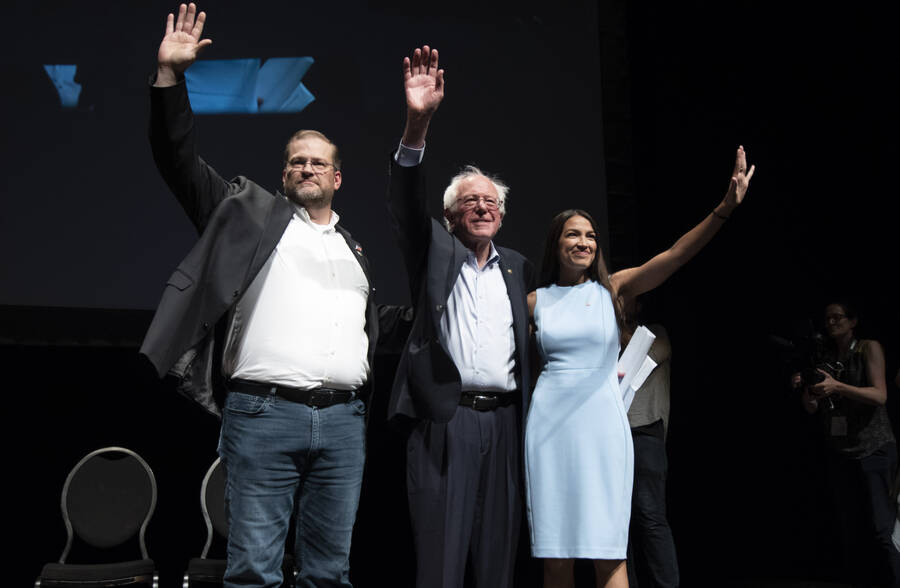 Tuesday's pri­maries were like the mid­point of a nov­el. There was plen­ty of plot devel­op­ment with­out much res­o­lu­tion — but you can see where things are heading.
The elections advanced several plot points that are key to the progressive movement's fate in the general elections—and its prospects well beyond November.
A num­ber of the high­est-vis­i­bil­i­ty races were either a draw or a dis­ap­point­ment for pro­gres­sives and Democ­rats. Left chal­lenger Abdul El-Sayed lost his Demo­c­ra­t­ic pri­ma­ry race for gov­er­nor in Michi­gan. And Demo­c­rat Dan­ny O'Connor nar­row­ly lost his spe­cial elec­tion for the House of Rep­re­sen­ta­tives in Ohio.
Yet the elec­tions did advance sev­er­al plot points that are key to the pro­gres­sive movement's fate in the gen­er­al elec­tions — and its prospects well beyond November.
The last two years have clar­i­fied the stakes. Don­ald Trump tells a con­ser­v­a­tive sto­ry about how Amer­i­ca was once great, how we lost it, and how we can get it back. That sto­ry is root­ed in misog­y­ny, big­otry, degra­da­tion of the envi­ron­ment, free­dom for cor­po­ra­tions to abuse their pow­er, and com­plete dis­re­gard for work­ers' rights and wel­fare. He is explic­it about the movement's intentions.
Tuesday's elec­tions deliv­ered a pow­er­ful response to Trump's nar­ra­tive. And they served to dis­prove the notion that left-wing poli­cies can't win in the Midwest.
Kansas has been ground zero for right-wing ambi­tions and zealotry over the past half cen­tu­ry. It's the home of the Koch broth­ers — the lib­er­tar­i­an oil tycoons behind a wide swath of anti-union and anti-envi­ron­men­tal cam­paigns. And it's the site of a recent exper­i­ment by Sam Brown­back, the for­mer gov­er­nor, to juice the econ­o­my by slash­ing tax­es. The exper­i­ment failed, spec­tac­u­lar­ly. Brown­back is now in hid­ing as the U.S. ​"Ambas­sador at Large for Inter­na­tion­al Reli­gious Free­dom." What­ev­er that means.
Kansas appears to have seen enough. A pro­gres­sive civ­il rights attor­ney, James Thomp­son, won the nom­i­na­tion in the Fourth Dis­trict, on a plat­form call­ing for Medicare for all, mar­i­jua­na legal­iza­tion, an end to manda­to­ry min­i­mum prison sen­tences, invest­ment in pro­grams to end home­less­ness and a robust­ly pro­gres­sive plat­form across the board.
In July, Bernie Sanders and Alexan­dria Oca­sio-Cortez cam­paigned for both Thomp­son and Brent Welder, who ran in the Third Dis­trict. Welder nar­row­ly lost — but he lost to Sharice Davids, a for­mer mixed mar­tial arts fight­er who would be the first Native Amer­i­can woman elect­ed to Con­gress if she wins in Novem­ber. And that seems like a dis­tinct pos­si­bil­i­ty. The Repub­li­can incum­bent, Kevin Yoder, isn't polling well in a dis­trict that Hillary Clin­ton actu­al­ly car­ried in 2016.
Orga­nized labor is a sec­ond tar­get that punched back on Tues­day. There was the high-pro­file, high-stakes case of Mis­souri, where vot­ers sound­ly defeat­ed anti-union ​"right to work" leg­is­la­tion that was passed by the state leg­is­la­ture. Unions were all in on defeat­ing ​"Prop A," orga­niz­ing door-knock­ing cam­paigns to edu­cate vot­ers and vast­ly out­rais­ing cor­po­rate groups that sup­port­ed the law. Mis­souri would have been the 28th ​"right to work" state.
But it wasn't just Mis­souri. There was good news for orga­nized labor across sev­er­al of Tuesday's races. El-Sayed's loss was dis­ap­point­ing for pro­gres­sives, for exam­ple, but the win­ner of the Demo­c­ra­t­ic guber­na­to­r­i­al pri­ma­ry in Michi­gan, Gretchen Whit­mer — who sup­ports such poli­cies as a $15 min­i­mum wage and repeal­ing right to work — has broad and deep sup­port from most of the state's unions. That sup­port is part of the rea­son she won by a wide mar­gin. That sup­port will be cru­cial to her prospects in Novem­ber against a Trump aligned Repub­li­can, Bill Schuette who is seek­ing to fill the shoes of Rick Sny­der, anoth­er Tea Par­ty, anti-union Repub­li­can gov­er­nor with low approval rat­ings. The race is winnable, and it would be a big boost for unions and Democrats.
And while El-Sayed didn't make it over the fin­ish line, he ran an impres­sive race, clos­ing the gap in the final weeks of the cam­paign and inject­ing a bold left-wing vision into the pri­ma­ry, with his laser focus on imple­ment­ing Medicare for all, improv­ing envi­ron­men­tal safe­ty for Michi­gan res­i­dents and expand­ing the pow­er of work­ing peo­ple. We have like­ly not seen the last of his polit­i­cal career, after all he is only 33.
Women and minori­ties were the third tar­get that reg­is­tered a strong response to Trump and the GOP's right-wing assaults. Women won both of the Demo­c­ra­t­ic pri­maries in states with guber­na­to­r­i­al races — Michi­gan and Kansas. And they won across a wide array of Con­gres­sion­al races. In Michi­gan, for exam­ple, women won eight of four­teen con­tests for House seats.
One of them was Rashi­da Tlaib, a Pales­tin­ian-Amer­i­can who won the nom­i­na­tion in an uncom­pet­i­tive dis­trict, Michigan's 13th, and will become the first Mus­lim woman in Con­gress, after becom­ing only the sec­ond Mus­lim woman to be elect­ed to a state leg­is­la­ture. (She served in Michigan's leg­is­la­ture from 2008 to 2014.) She ran on a decide­ly left plat­form and was backed by the Demo­c­ra­t­ic Social­ists of Amer­i­ca, Our Rev­o­lu­tion and Jus­tice Democrats.
Tlaib once got boot­ed from a Trump ral­ly for yelling at the pres­i­dent, demand­ing to know whether he'd ever read the Constitution.
That was in 2016. Now, two years lat­er, Tlaib is set to become a mem­ber of Con­gress. It wasn't an earth-shak­ing win, and it didn't attract the same spot­light as Ocasio-Cortez's race. But it does put anoth­er demo­c­ra­t­ic social­ist in office. Anoth­er woman. Anoth­er reli­gious minority.
The plot grad­u­al­ly thick­ens, and you can begin to see more clear­ly where this sto­ry is leading.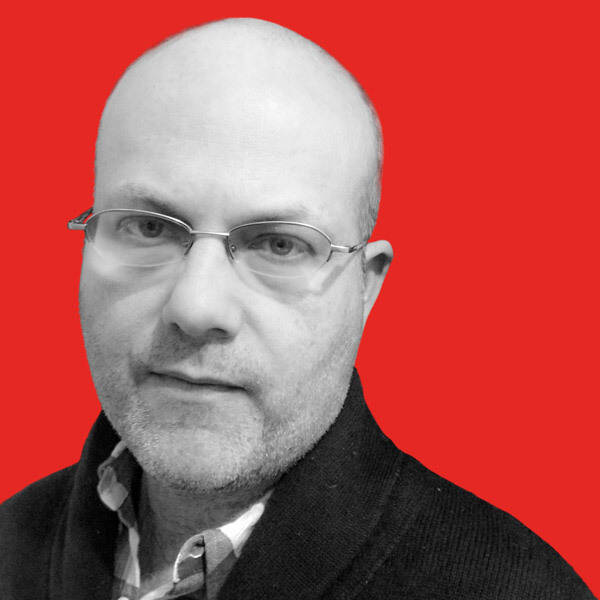 Theo Ander­son
is an In These Times con­tribut­ing writer. He has a Ph.D. in mod­ern U.S. his­to­ry from Yale and writes on the intel­lec­tu­al and reli­gious his­to­ry of con­ser­vatism and pro­gres­sivism in the Unit­ed States. Fol­low him on Twit­ter @Theoanderson
7
.