Election Day Sees Labor Victories in Wisconsin's Class War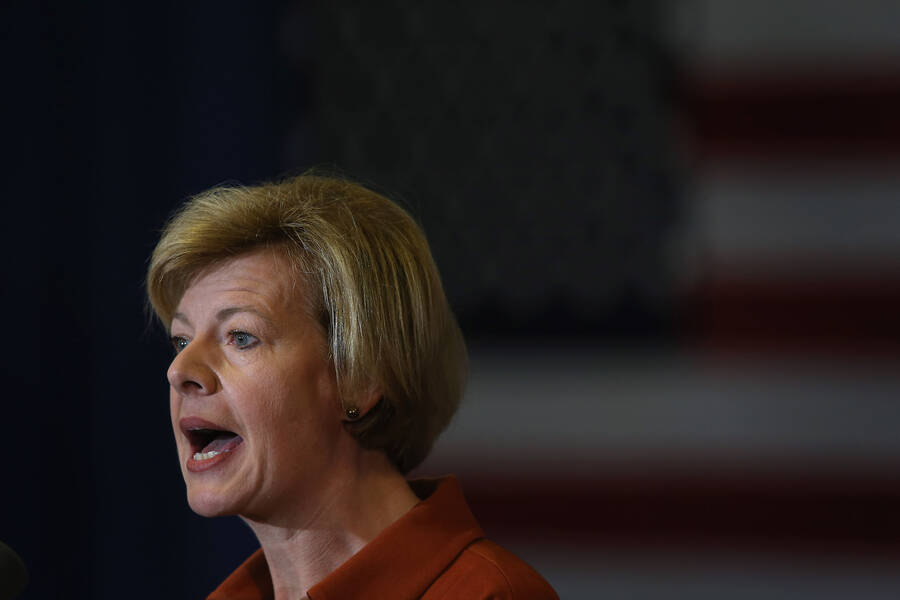 We wanted to make sure you didn't miss the announcement of our new Sustainer program. Once you've finished reading, take a moment to check out the new program, as well as all the benefits of becoming a Sustainer.

Wisconsin — a central battleground in the American class war (see here and here) over the last two years — had a number of positive outcomes Tuesday night that reflect a long-running, intense, and innovative labor-led ​"ground game."
After enduring a defeat on June 5 in its effort to recall anti-union Gov. Scott Walker, labor bounced back with a very strategic and determined effort that contributed 10 electoral votes to President Obama's reelection and elected outspoken progressive Tammy Baldwin to the U.S. Senate, making her the first open lesbian in that exclusive body.
Obama carried Wisconsin by 52.8% to 46.1% despite his supporters' worries, triggered by unexpectedly tight polling results and the New York Times placing the state in the ​"tossup" category on Monday. Polls in late October showed Wisconsin experiencing Obama's sharpest drop from a commanding victory margin of 13.9% in 2008. Unlike in Ohio, the auto bailouts failed to have a major impact in Wisconsin, with GM and Chrysler both opting to use bailout funds for relocating operations to Mexico over keeping open two major auto plants in Wisconsin that had been the economic hub of two communities.
But faced with the choice of Obama — who labor perceived as infinitely more concerned with the fate of the middle class and working people than the plutocratic duo of Mitt Romney and Paul Ryan — union members participated eagerly in a lengthy and massive ​"ground game" aimed at reaching members, their households, and Wisconsin's impoverished.
​"I think the ground game was more sophisticated, stronger, and broader than what we had in the recall effort, says Candice Owley, president of the Wisconsin Federation of Nurses and Health Professionals, affiliated with the American Federation of Teachers. ​"We had a much broader coalition combined with Working America, Workers Voice, Moveon​.org, and other groups."
​"When we went door-to-door, we expanded way beyond just union members' homes," she adds. ​"People in the central city saw us three or four times and came to trust us as a reliable source of information."
Labor's expansive approach was needed because of the severe shrinkage of the union movement as a result of the Great Recession, offshoring and continued anti-union pressures by management. As Craig Gilbert of the Milwaukee Journal Sentinel reported, ​"Voters in union households were 21% of the vote, down from 32% in 2000, 28% in 2004, and 26% in 2008 — a trend damaging to Democrats and possibly accelerated by the union curbs enacted under Gov. Walker. Obama carried union households 67% to 32%, even bigger than his ​'08 margin."
Owley says her members did not require much motivation this year. ​"They recognized that Obama was for the working class and middle class, and that Romney was not," she says. ​"Maybe Obama did not go as far as we wanted, but we surely didn't want to go backwards. When our members looked at the different directions the country could move in, there was a clear choice for Obama."
​"We had more volunteers for this race than any other presidential race," adds Owley. A lot of our members had come through the recall effort [against Gov. Walker] and had learned a lot."
Not only was the labor ground game expansive, it was also long-running. Gerry Miller of United Steelworkers Local 1343 at Caterpillar worked the past seven months exclusively on political work after being given leave by the union. He says that the efforts to identify members' concerns, share information, and motivate them were constant.
And United Auto Workers International Representative John Drew says that UAW members and retirees were very active in efforts in Racine County, which Obama carried by a 51.4% to 47.8% margin, despite the intense campaigning of Republicans in the county's affluent suburbs, and in Kenosha County, which Obama carried by 55.6% to 43.3%. Although the two counties have witnessed numerous UAW plants shut down and moved to Mexico, including the Kenosha Chrysler engine plant, there was a massive union effort.
​"There were a lot of people working the doors, and a huge turnout in Racine," says Drew.
Also enormously heartening to labor was the victory of staunchly progressive Congresswoman Tammy Baldwin, who defeated Republican Tommy Thompson by 5.5 percent. Thompson, the former Wisconsin governor who championed regressive welfare ​"reform" and helped make it into such a compelling national issue that Bill Clinton ultimately signed it into law in 1996, was harmed by his obvious conversion from a folksy figure to a Washington insider who lobbied for drug companies' interests and for numerous firms engaged in offshoring jobs, racking up millions of dollars along the way.
Boasting of his success in ending traditional welfare, Thompson was videotaped arguing that he would be best suited to follow the Ryan model to voucherize and terminate Medicare and to also effectively wipe out Medicaid:
[W]ho better than me, who's already finished one of the entitlement programs, to come up with programs to do away with Medicaid and Medicare? Let's block-grant what the state has, and allow the states to determine what's going to go into Medicaid. And Medicare, let's wait until everyone that right now is under 55 reaches 55 by age [sic] 2020, and give them a choice whether they want to purchase health insurance with a subsidy from the federal government, or stay on Medicare.
Meanwhile, in a state that continues to experience devastating job losses from the offshoring of jobs to Mexico and China, Thompson proposed a plan — slightly modified from the Romney-Ryan plan outlined on their website — to exempt from taxation the profits from U.S. corporations' overseas plants. It was widely viewed as another incentive for sending jobs to low-wage factories in Mexico and China.
Baldwin, by contrast, has consistently championed the support of programs like Medicare and Social Security benefiting senior citizens, citing her experience of being raised by her grandparents. A member of the Progressive Caucus in the House, Baldwin has also been a forceful advocate of rebuilding U.S. manufacturing and voted against President Obama's proposals for NAFTA-style ​"free trade" agreements with Colombia, Panama, and South Korea.
Baldwin had to endure a barrage of harsh yet rather incoherent attacks from rightist billionaire-funded Super-PACs. These attacks, seeking to paint Baldwin as a raving ​"extremist" who is ​"too liberal" for Wisconsin, conflicted with the reality of Baldwin's genuinely sunny and warm disposition and her consistent civility with political opponents.
There were other, less positive developments. The Wisconsin state Senate fell solidly back into the hands of a Republican majority thanks to a stunningly one-sided redistricting process conducted in such secrecy that the GOP's law firm — the state's most prominent — implicated in devising the new districts was repeatedly fined by a panel of judges for withholding information revealing the hyper-partisan nature of the plan.
Ryan also retained his seat in the House despite the strongest, most serious challenge he has ever faced from Kenosha's Rob Zerban. Two Tea Party-inspired congressmen elected in 2010, Rob Ribble and Sean Duffy, retained their seats, thanks in part to redistricting that eliminated some Democratic-leaning portions of their old district.
But Wisconsin unions and Democrats managed to tarnish Ryan's shiny image in national politics. The Republicans had originally hoped that Ryan's role as vice presidential candidate would help the GOP to carry Wisconsin. Ryan, the House Budget chair, became the first Wisconsinite on either national party ticket. However, the results in his home turf proved to be humiliating for Ryan.
According to figures by John Heckenlively, Democratic activist and Ryan's under-funded 2010 opponent, Ryan's presence on the ticket not only failed to sway the state, but also his district and his hometown of Janesville. Ryan, while highly touted in Republican circles, is less happily viewed in his own district and even his hometown because of pro-corporate economic policies (see here) and his opposition to social programs like unemployment compensation, food stamps, healthcare and other services needed by his constituents.
Heckenlively notes, ​"Paul Ryan lost his hometown, Janesville, by over 8,000 votes in the VP race and by over 3,000 in the Congressional race."
Be a Sustainer
We surveyed thousands of readers and asked what they would like to see in a monthly giving program. Now, for the first time, we're offering three different levels of support, with rewards at each level, including a magazine subscription, books, tote bags, events and more—all starting at less than 17 cents a day. Check out the new Sustainer program.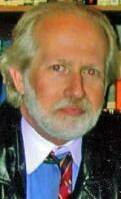 Roger Bybee

is a Milwaukee-based freelance writer and University of Illinois visiting professor in Labor Education.Roger's work has appeared in numerous national publications, including

Z

magazine,

Dollars

&

Sense, The Progressive, Progressive Populist, Huffington Post, The American Prospect, Yes!

and

Foreign Policy in Focus

.More of his work can be found at

zcom​mu​ni​ca​tions​.org/​z​s​p​a​c​e​/​r​o​g​e​r​d​bybee

.