Election Day Sees Labor Victories in Wisconsin's Class War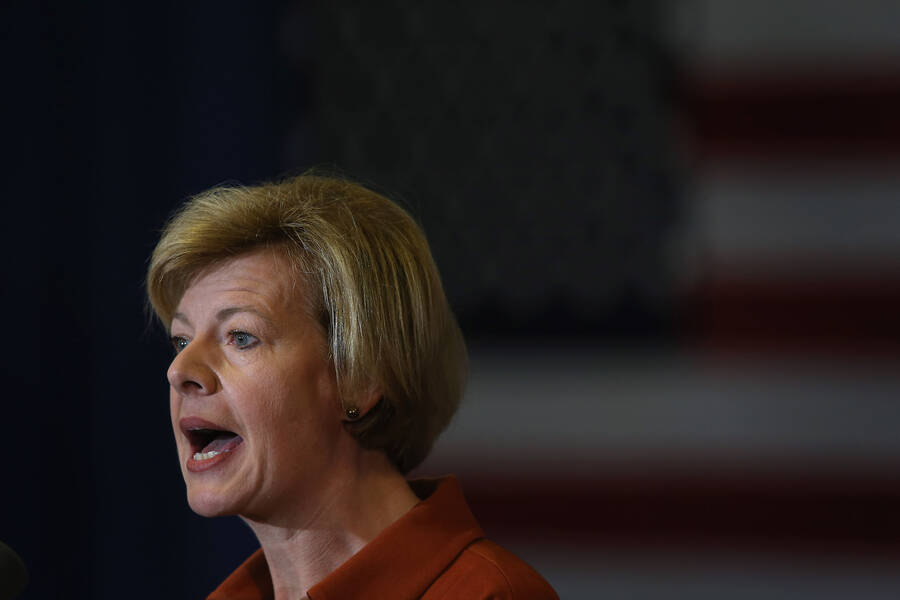 Wis­con­sin — a cen­tral bat­tle­ground in the Amer­i­can class war (see here and here) over the last two years — had a num­ber of pos­i­tive out­comes Tues­day night that reflect a long-run­ning, intense, and inno­v­a­tive labor-led ​"ground game."
After endur­ing a defeat on June 5 in its effort to recall anti-union Gov. Scott Walk­er, labor bounced back with a very strate­gic and deter­mined effort that con­tributed 10 elec­toral votes to Pres­i­dent Obama's reelec­tion and elect­ed out­spo­ken pro­gres­sive Tam­my Bald­win to the U.S. Sen­ate, mak­ing her the first open les­bian in that exclu­sive body.
Oba­ma car­ried Wis­con­sin by 52.8% to 46.1% despite his sup­port­ers' wor­ries, trig­gered by unex­pect­ed­ly tight polling results and the New York Times plac­ing the state in the ​"tossup" cat­e­go­ry on Mon­day. Polls in late Octo­ber showed Wis­con­sin expe­ri­enc­ing Obama's sharpest drop from a com­mand­ing vic­to­ry mar­gin of 13.9% in 2008. Unlike in Ohio, the auto bailouts failed to have a major impact in Wis­con­sin, with GM and Chrysler both opt­ing to use bailout funds for relo­cat­ing oper­a­tions to Mex­i­co over keep­ing open two major auto plants in Wis­con­sin that had been the eco­nom­ic hub of two communities.
But faced with the choice of Oba­ma — who labor per­ceived as infi­nite­ly more con­cerned with the fate of the mid­dle class and work­ing peo­ple than the plu­to­crat­ic duo of Mitt Rom­ney and Paul Ryan — union mem­bers par­tic­i­pat­ed eager­ly in a lengthy and mas­sive ​"ground game" aimed at reach­ing mem­bers, their house­holds, and Wisconsin's impoverished.
​"I think the ground game was more sophis­ti­cat­ed, stronger, and broad­er than what we had in the recall effort, says Can­dice Owley, pres­i­dent of the Wis­con­sin Fed­er­a­tion of Nurs­es and Health Pro­fes­sion­als, affil­i­at­ed with the Amer­i­can Fed­er­a­tion of Teach­ers. ​"We had a much broad­er coali­tion com­bined with Work­ing Amer­i­ca, Work­ers Voice, Moveon​.org, and oth­er groups."
​"When we went door-to-door, we expand­ed way beyond just union mem­bers' homes," she adds. ​"Peo­ple in the cen­tral city saw us three or four times and came to trust us as a reli­able source of information."
Labor's expan­sive approach was need­ed because of the severe shrink­age of the union move­ment as a result of the Great Reces­sion, off­shoring and con­tin­ued anti-union pres­sures by man­age­ment. As Craig Gilbert of the Mil­wau­kee Jour­nal Sen­tinel report­ed, ​"Vot­ers in union house­holds were 21% of the vote, down from 32% in 2000, 28% in 2004, and 26% in 2008 — a trend dam­ag­ing to Democ­rats and pos­si­bly accel­er­at­ed by the union curbs enact­ed under Gov. Walk­er. Oba­ma car­ried union house­holds 67% to 32%, even big­ger than his ​'08 margin."
Owley says her mem­bers did not require much moti­va­tion this year. ​"They rec­og­nized that Oba­ma was for the work­ing class and mid­dle class, and that Rom­ney was not," she says. ​"Maybe Oba­ma did not go as far as we want­ed, but we sure­ly didn't want to go back­wards. When our mem­bers looked at the dif­fer­ent direc­tions the coun­try could move in, there was a clear choice for Obama."
​"We had more vol­un­teers for this race than any oth­er pres­i­den­tial race," adds Owley. A lot of our mem­bers had come through the recall effort [against Gov. Walk­er] and had learned a lot."
Not only was the labor ground game expan­sive, it was also long-run­ning. Ger­ry Miller of Unit­ed Steel­work­ers Local 1343 at Cater­pil­lar worked the past sev­en months exclu­sive­ly on polit­i­cal work after being giv­en leave by the union. He says that the efforts to iden­ti­fy mem­bers' con­cerns, share infor­ma­tion, and moti­vate them were constant.
And Unit­ed Auto Work­ers Inter­na­tion­al Rep­re­sen­ta­tive John Drew says that UAW mem­bers and retirees were very active in efforts in Racine Coun­ty, which Oba­ma car­ried by a 51.4% to 47.8% mar­gin, despite the intense cam­paign­ing of Repub­li­cans in the county's afflu­ent sub­urbs, and in Kenosha Coun­ty, which Oba­ma car­ried by 55.6% to 43.3%. Although the two coun­ties have wit­nessed numer­ous UAW plants shut down and moved to Mex­i­co, includ­ing the Kenosha Chrysler engine plant, there was a mas­sive union effort.
​"There were a lot of peo­ple work­ing the doors, and a huge turnout in Racine," says Drew.
Also enor­mous­ly heart­en­ing to labor was the vic­to­ry of staunch­ly pro­gres­sive Con­gress­woman Tam­my Bald­win, who defeat­ed Repub­li­can Tom­my Thomp­son by 5.5 per­cent. Thomp­son, the for­mer Wis­con­sin gov­er­nor who cham­pi­oned regres­sive wel­fare ​"reform" and helped make it into such a com­pelling nation­al issue that Bill Clin­ton ulti­mate­ly signed it into law in 1996, was harmed by his obvi­ous con­ver­sion from a folksy fig­ure to a Wash­ing­ton insid­er who lob­bied for drug com­pa­nies' inter­ests and for numer­ous firms engaged in off­shoring jobs, rack­ing up mil­lions of dol­lars along the way.
Boast­ing of his suc­cess in end­ing tra­di­tion­al wel­fare, Thomp­son was video­taped argu­ing that he would be best suit­ed to fol­low the Ryan mod­el to voucher­ize and ter­mi­nate Medicare and to also effec­tive­ly wipe out Medicaid:
[W]ho bet­ter than me, who's already fin­ished one of the enti­tle­ment pro­grams, to come up with pro­grams to do away with Med­ic­aid and Medicare? Let's block-grant what the state has, and allow the states to deter­mine what's going to go into Med­ic­aid. And Medicare, let's wait until every­one that right now is under 55 reach­es 55 by age [sic] 2020, and give them a choice whether they want to pur­chase health insur­ance with a sub­sidy from the fed­er­al gov­ern­ment, or stay on Medicare.
Mean­while, in a state that con­tin­ues to expe­ri­ence dev­as­tat­ing job loss­es from the off­shoring of jobs to Mex­i­co and Chi­na, Thomp­son pro­posed a plan — slight­ly mod­i­fied from the Rom­ney-Ryan plan out­lined on their web­site — to exempt from tax­a­tion the prof­its from U.S. cor­po­ra­tions' over­seas plants. It was wide­ly viewed as anoth­er incen­tive for send­ing jobs to low-wage fac­to­ries in Mex­i­co and China.
Bald­win, by con­trast, has con­sis­tent­ly cham­pi­oned the sup­port of pro­grams like Medicare and Social Secu­ri­ty ben­e­fit­ing senior cit­i­zens, cit­ing her expe­ri­ence of being raised by her grand­par­ents. A mem­ber of the Pro­gres­sive Cau­cus in the House, Bald­win has also been a force­ful advo­cate of rebuild­ing U.S. man­u­fac­tur­ing and vot­ed against Pres­i­dent Obama's pro­pos­als for NAF­TA-style ​"free trade" agree­ments with Colom­bia, Pana­ma, and South Korea.
Bald­win had to endure a bar­rage of harsh yet rather inco­her­ent attacks from right­ist bil­lion­aire-fund­ed Super-PACs. These attacks, seek­ing to paint Bald­win as a rav­ing ​"extrem­ist" who is ​"too lib­er­al" for Wis­con­sin, con­flict­ed with the real­i­ty of Baldwin's gen­uine­ly sun­ny and warm dis­po­si­tion and her con­sis­tent civil­i­ty with polit­i­cal opponents.
There were oth­er, less pos­i­tive devel­op­ments. The Wis­con­sin state Sen­ate fell solid­ly back into the hands of a Repub­li­can major­i­ty thanks to a stun­ning­ly one-sided redis­trict­ing process con­duct­ed in such secre­cy that the GOP's law firm — the state's most promi­nent — impli­cat­ed in devis­ing the new dis­tricts was repeat­ed­ly fined by a pan­el of judges for with­hold­ing infor­ma­tion reveal­ing the hyper-par­ti­san nature of the plan.
Ryan also retained his seat in the House despite the strongest, most seri­ous chal­lenge he has ever faced from Kenosha's Rob Zer­ban. Two Tea Par­ty-inspired con­gress­men elect­ed in 2010, Rob Rib­ble and Sean Duffy, retained their seats, thanks in part to redis­trict­ing that elim­i­nat­ed some Demo­c­ra­t­ic-lean­ing por­tions of their old district.
But Wis­con­sin unions and Democ­rats man­aged to tar­nish Ryan's shiny image in nation­al pol­i­tics. The Repub­li­cans had orig­i­nal­ly hoped that Ryan's role as vice pres­i­den­tial can­di­date would help the GOP to car­ry Wis­con­sin. Ryan, the House Bud­get chair, became the first Wis­con­si­nite on either nation­al par­ty tick­et. How­ev­er, the results in his home turf proved to be humil­i­at­ing for Ryan.
Accord­ing to fig­ures by John Heck­en­live­ly, Demo­c­ra­t­ic activist and Ryan's under-fund­ed 2010 oppo­nent, Ryan's pres­ence on the tick­et not only failed to sway the state, but also his dis­trict and his home­town of Janesville. Ryan, while high­ly tout­ed in Repub­li­can cir­cles, is less hap­pi­ly viewed in his own dis­trict and even his home­town because of pro-cor­po­rate eco­nom­ic poli­cies (see here) and his oppo­si­tion to social pro­grams like unem­ploy­ment com­pen­sa­tion, food stamps, health­care and oth­er ser­vices need­ed by his constituents.
Heck­en­live­ly notes, ​"Paul Ryan lost his home­town, Janesville, by over 8,000 votes in the VP race and by over 3,000 in the Con­gres­sion­al race."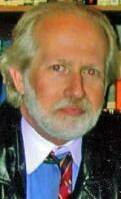 Roger Bybee

is a Mil­wau­kee-based free­lance writer and Uni­ver­si­ty of Illi­nois vis­it­ing pro­fes­sor in Labor Edu­ca­tion.Roger's work has appeared in numer­ous nation­al pub­li­ca­tions, includ­ing

Z

mag­a­zine,

Dol­lars

&

Sense, The Pro­gres­sive, Pro­gres­sive Pop­ulist, Huff­in­g­ton Post, The Amer­i­can Prospect, Yes!

and

For­eign Pol­i­cy in Focus

.More of his work can be found at

zcom​mu​ni​ca​tions​.org/​z​s​p​a​c​e​/​r​o​g​e​r​d​bybee

.