Feds: Massey Hid Mine Violations Through Two Sets of Safety Records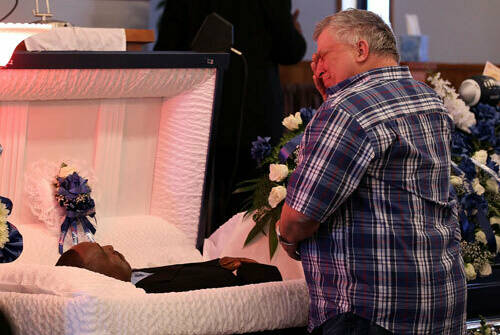 The federal government has just released its report on the Massey Energy mine explosion, which killed 29 West Virginia miners in April 2010. The key revelation is shocking even for those familiar with Massey's willingness to endanger miners' lives whenever greater profits could be attained by ignoring risks.
The feds' explosive finding: Massey kept two sets of safety records in order to prevent federal inspectors from learning about the severe hazards in the Upper Big Branch mine that Massey officials already knew about. For its own needs, Massey had to keep a record of safety problems, malfunctioning equipment, maintenance needs and other operational details in the mine.
But in a separate record book required by the federal Mine Health and Safety Administration and regularly reviewed by the MHSA, Massey officials systematically deleted any references to the dangers that they had observed first-hand.
As the New York Times' Sabrina Tavernise explains,
Kevin Stricklin, administrator for coal at the Mine Safety and Health Administration, described a dual accounting system practiced by Massey before the deadly explosion, in which safety problems and efforts to fix them were recorded in an internal set of books, out of sight of state inspectors, and off the official books that the law required them to keep.
Even with Massey officials hiding safety problems with the falsified safety record, the Upper Big Branch mine had compiled an appalling history. ​"In the year before the blast, the mine received more orders to shut down unsafe areas than any other coal mine in the country," the Times noted.
As I reported here a month ago, a report commissioned by the West Virginia governor's office, conducted by the former MHSA director J. Davitt McAteer, documented how deviance from sound safety practices became the norm at Upper Big Branch.
While concurring with McAteer that the fatal explosion was caused by an avoidable buildup of volatile coal dust touched off by a small flare-up of methane gas, the new MHSA report is even stronger, Tavernise reports that
Some of the findings echoed a report issued by an independent team of state investigators this month, which blamed Massey and a culture of impunity for the explosion. But these findings went further, saying that Massey took systematic and premeditated steps to circumvent government inspections.
Falsifying such records is a felony under federal law. Further, high-ranking Massey officials were notorious for forcing supervisors to maintain peak production levels regardless of the safety hazards they face. Repeated, serious safety violations at Upper Big Branch suggest a corporation that brazenly viewed its miners as expendable.
WHAT'S NEXT FOR PERPETRATORS?
But what kind of justice will Massey executives responsible for the 29 deaths in this explosion face? The case against Blankenship and other officials appears damning.
However, can we realistically expect that Attorney General Eric Holder and the federal Justice Department will take this case seriously? Holder and Co. have not exactly shown much zeal in convicting and jailing millionaire Wall Street con artists, who helped to bring on the meltdown of 2008 still plaguing America's working class.
Moreover, former Massey CEO Don Blankenship still has plenty of clout. He has been able to depict himself as a ​"job creator" in a region afflicted by some of the worst poverty in the nation and desperate for jobs. (About one out of four West Virginians lives in poverty, with rate closer to 34% among children.)
In the last three presidential elections West Virginia, the Republicans have been remarkably successful in diverting popular frustrations toward alleged ​"cultural elites" and environmentalists depicted as threatening job rather than corporations like Massey who are imposing horrible working conditions and wrecking the land.
The combination of economic desperation and cultural resentment has served to shield rapacious mine owners like Blankenship from serious punishment for union-busting, rampant violations of miner safety and ​"mountaintop removal" mining projects which despoil the land, clog rivers and endanger communities with mudslides.
The big chieftains from Massey have maintained a unified stone wall against federal investigations thus far. Top Massey officials have been practicing what the Mafia calls ​"omerta," the code of silence. While two small-fry Massey officials — a foreman and the chief of security — have been indicted, the most important Massey officials have been very careful not to point fingers at each other and not to say nothin' to nobody:
Massey managers, including the former chief executive, Don Blankenship, have not been charged, including 18 executives who refused to be interviewed for the federal investigation, invoking their Fifth Amendment rights.
Holder's background as a fighter against white-collar crime is less than stellar: he was the former chief counsel for Chiquita at a time when it was making payoffs to a right-wing death squad in Colombia which targeted union organizers for torture and death, as exposed by journalist Charlie Cray.
I have a hard time imagining a Holder crusade against Blankenship and his crew without massive pressure from labor and West Virginia's elected officials and citizenry.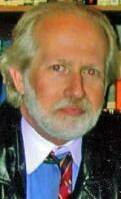 Roger Bybee

is a Milwaukee-based freelance writer and University of Illinois visiting professor in Labor Education.Roger's work has appeared in numerous national publications, including

Z

magazine,

Dollars

&

Sense, The Progressive, Progressive Populist, Huffington Post, The American Prospect, Yes!

and

Foreign Policy in Focus

.More of his work can be found at

zcom​mu​ni​ca​tions​.org/​z​s​p​a​c​e​/​r​o​g​e​r​d​bybee

.