The labor move­ment and pro­gres­sives are sup­pos­ed­ly fac­ing their dark­est hour in decades, as the Repub­li­can steam­roller heads toward an inevitable vic­to­ry on Novem­ber 2, mobi­liz­ing vot­ers against the Democ­rats in ret­ri­bu­tion for the ongo­ing Great Reces­sion.

But this fatal­ism is reject­ed by many pro­gres­sives, who believe that the stakes are sim­ply too high to remain silent and alone as the Right builds up for a big offen­sive. So on Sat­ur­day, Sep­tem­ber 11, America's biggest annu­al pro­gres­sive gath­er­ing—Fight­ing Bob Fest—will be held in the small town of Bara­boo, Wis.. It's like­ly to draw about 10,000 peo­ple this year.
The event is named in hon­or of pro­gres­sive pop­ulist Wis­con­sin Gov­er­nor, and lat­er Sen­a­tor, Robert ​'Fight­ing Bob' LaFol­lette, who reshaped Wis­con­sin pol­i­tics in the ear­ly 20th cen­tu­ry. His nick­name adorns Ed Garvey's high­ly-pop­u­lar and live­ly blog Fight​ing​Bob​.com. Gar­vey, a Madi­son, Wisc., labor attor­ney, has been the brains and the glue behind the fes­ti­val since its start nine years ago.
'WE DON'T HAVE A RIGHT TO NOT TRY'

​"It would be awful­ly easy to just lis­ten to the pun­dits say that it's all over, and that the Repub­li­cans are going to win in Novem­ber, " sighs Gar­vey. ​"We don't have a right to not try," he says firm­ly. ​"What do you say to your kids, you grand­kids, we sur­ren­dered our rights with­out a fight, now get used to it?"
Gar­vey views Fight­ing Bob Fest as an impor­tant alter­na­tive to all the hope­less­ness grip­ping so many Demo­c­ra­t­ic and pro­gres­sive activists: a remark­ably ener­giz­ing com­ing togeth­er for a day-long gath­er­ing of speech­es, work­shops, and shar­ing of ideas.

This year's line­up reflects the diver­si­ty of inter­ests and per­spec­tives that ani­mate today's pro­gres­sive movement:
Texas pop­ulist Jim Hightower
Lead­ing pro­gres­sive talk-show host Thom Hartmann
U.S. Reps. David Obey, Gwen Moore, and Tam­my Bald­win (all from Wis­con­sin and all part of the pro­gres­sive wing of House Democrats),
the BBC's Greg Palast, who occa­sion­al­ly con­tributes to this mag­a­zine, author of the best­sellers Armed Mad­house and The Best Democ­ra­cy Mon­ey Can Buy
Sin­gle-pay­er health­care advo­cate Don­na Smith, best known for her appear­ance in Michael Moore's ​

"

SiCKO."
Chica­go labor attor­ney and author Thomas Geoghe­gan, author of Which Side Are You On? and the new Were You Born on the Wrong Con­ti­nent?
Nation mag­a­zine writer John Nichols,
Vot­er-rights and cam­paign-reform advo­cate John Boni­faz, and many others.
INSPI­RA­TION, DIS­CUS­SION, DIS­COV­ER­ING NEW PATHS
Gar­vey explains that Fight­ing Bob Fest is premised on the notion that pro­gres­sives need more than for­mal orga­ni­za­tion with mea­sur­able out­comes. They also vital­ly need also a sense of col­lec­tive strength and an ongo­ing edu­ca­tion infu­sion and dis­cus­sion about big ideas to nour­ish their move­ments, says Gar­vey.

​"Peo­ple are inspired by the great speak­ers and from the knowl­edge that, as they look around, they are not alone in fight­ing the good fight," which is espe­cial­ly cru­cial dur­ing this con­fus­ing polit­i­cal time. Para­dox­i­cal­ly, the most vis­i­ble activism has occurred on the Right, rather than among the most acute vic­tims of plant clos­ings, wage cuts, and home fore­clo­sures, who have large­ly fought for sur­vival in iso­la­tion from each oth­er, as dis­cussed here and here.

As Gar­vey sees it, activists com­ing to Fight­ing Bob will feel a new sense of hope and learn new ideas that they will their own find ways of trans­lat­ing into their activism. ​"While some say we preach to the choir, we say the choir needs inspi­ra­tion as well. And we have fun!" stress­es Gar­vey.

​"We've been around nine years now, and we'll go over 50,000 in com­bined atten­dance this year," Gar­vey not­ed. ​"The last two years it's hov­ered around 10,000. … ​"We're bring­ing togeth­er thou­sands of peo­ple who are com­mit­ted to social and eco­nom­ic jus­tice – which is more than at either the GOP and Demo­c­ra­t­ic con­ven­tions, or the two combined."

PIC­TURE NOT ALL BLEAK
In recent days, there were some addi­tion­al impor­tant signs on the hori­zon that sug­gest that the pic­ture for Nov. 2 is con­sid­er­ably more hazy.

First, the real Barack Oba­ma seems to have escaped the dun­geon where his Wall Street-bred war­dens Lawrence Sum­mers and Tim­o­thy Gei­th­n­er had him locked up since the ini­tial stim­u­lus plan.
Oba­ma bounced onto the stage in Mil­wau­kee, elec­trif­ing the Labor Day crowd there. Oba­ma was rock­ing and rolling to a pop­ulist beat, force­ful­ly lay­ing the blame for per­sis­tent eco­nom­ic mis­ery on Repub­li­can trick­le-down and dereg­u­la­to­ry policies.
FOR­GOT­TEN LYRICS ABOUT TRICKLE-DOWN
These were pow­er­ful ideas that the Oba­ma and the Democ­rats had seem­ing­ly for­got­ten, and allowed much of the pub­lic to forget:
We didn't become the most pros­per­ous coun­try in the world by reward­ing greed and reck­less­ness. We didn't come this far by let­ting spe­cial inter­ests run wild. We didn't do it by just gam­bling and chas­ing paper prof­its on Wall Street.
Sec­ond, while the pun­di­toc­ra­cy more author­i­ta­tive­ly pro­nounce every day that the Democ­rats are in dan­ger of los­ing one or more hous­es, the fact remains that most Amer­i­cans still believe that Bush — not Oba­ma — is chiefly respon­si­ble for the nation's eco­nom­ic con­di­tion. The lat­est CNN poll found
more Amer­i­cans hold the Repub­li­cans respon­si­ble for the eco­nom­ic mess than the Democ­rats, with 44 per­cent blam­ing the GOP and 35 per­cent pick­ing the Democ­rats. And when the name of for­mer Pres­i­dent George W. Bush is added to the con­ver­sa­tion, the num­ber who blame the Repub­li­cans ris­es to 53 per­cent, with just a third of respon­dents say­ing Oba­ma and his par­ty are at fault.
How­ev­er, few pun­dits have drawn a con­nec­tion between this crit­i­cal find­ing and whether the pub­lic will actu­al­ly embrace Repub­li­cans and their major poli­cies, none of which – pri­va­tiz­ing Social Secu­ri­ty, gut­ting Medicare, and more tax cuts for the rich­est 1% – have more than a shred of pop­u­lar support.
As I have not­ed, the major media have con­tin­u­al­ly rein­forced the notion that Amer­i­cans will reflex­ive­ly express their frus­tra­tions over the reces­sion by elect­ing Republicans.
But the pub­lic may very well recoil in hor­ror when they ful­ly real­ize what the Repub­li­cans plan to impose. More­over, the ener­gy gen­er­at­ed by Obama's Labor Day address — if he keeps it up as he barn­storms the coun­try — and Fight­ing Bob Fest will be cru­cial in mobi­liz­ing the activists need­ed to turn the tide against the right-wing can­di­dates in November.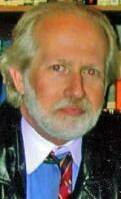 Roger Bybee

is a Mil­wau­kee-based free­lance writer and Uni­ver­si­ty of Illi­nois vis­it­ing pro­fes­sor in Labor Edu­ca­tion.Roger's work has appeared in numer­ous nation­al pub­li­ca­tions, includ­ing

Z

mag­a­zine,

Dol­lars

&

Sense, The Pro­gres­sive, Pro­gres­sive Pop­ulist, Huff­in­g­ton Post, The Amer­i­can Prospect, Yes!

and

For­eign Pol­i­cy in Focus

.More of his work can be found at

zcom​mu​ni​ca​tions​.org/​z​s​p​a​c​e​/​r​o​g​e​r​d​bybee

.