Football: Nothing Left to Cheer For
How can fans respond to the rash of brutality on and off the field?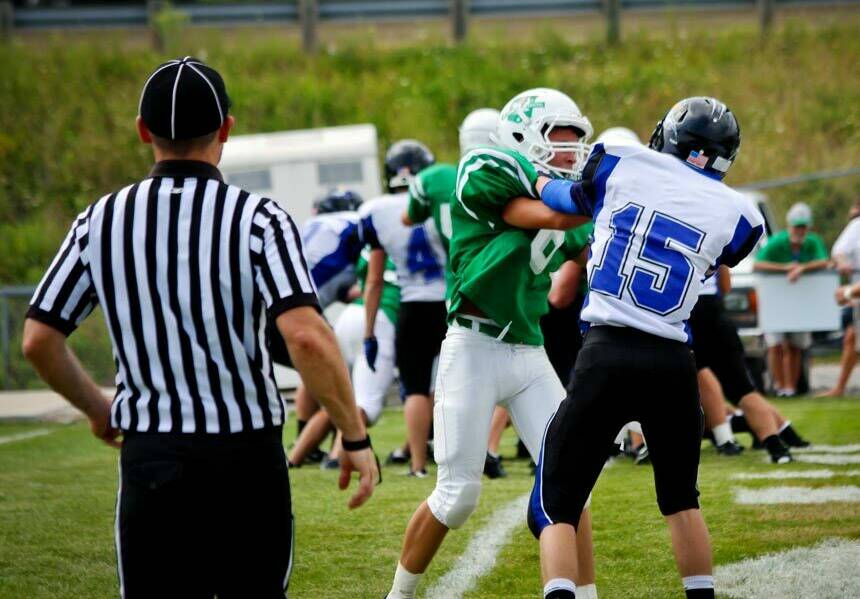 I grew up in South Riv­er, New Jer­sey, the next town over from Sayre­ville, the site of the lat­est foot­ball rape scan­dal. We were a foot­ball pow­er­house, and Sayre­ville was one of our keen­est rivals. And I was a cheer­leader. I still remem­ber those crys­talline autumn Sat­ur­days and such inno­cent excite­ment about the games. I got to cheer for Joey (as we called him then) The­is­mann, lat­er a Heis­man Tro­phy con­tender and Super Bowl-win­ning quar­ter­back in the NFL, and Drew Pear­son, Joey's suc­ces­sor as quar­ter- back, who became one of the NFL's great­est wide receivers. Watch­ing Joey throw a per­fect pass, and the lanky, grace­ful Drew catch it, was to wit­ness pure bal­let­ic athleticism.
Football culture has taught those dominant in the game that they are gods, above the law.
Then off I went to col­lege, where I became a fem­i­nist and came to see foot­ball as — par­don the cliché — sim­u­lat­ed war­fare. I still watched it once in a while, espe­cial­ly when Drew or Joey was play­ing, but I was no longer invest­ed. Then I moved to Michi­gan, where foot­ball is a reli­gion, and got sucked back in. So you might say I have a com­pli­cat­ed rela­tion­ship with the sport.
Those of us with mixed feel­ings have been pushed toward
aver­sion, as scan­dal after scan­dal
breaks. Over the past few years, vio­lence and rape cul­ture have
been exposed at all lev­els of the sport — in the NFL, of course, but also col­lege, and even high school.
The for­mer South Riv­er play­ers I've spo­ken to are as hor­ri­fied as I am by the recent accounts that sev­en Sayre­ville play­ers, between the ages of 15 and 17, alleged­ly ​"hazed" younger play­ers by kick­ing and abus­ing them, and at least one by sex­u­al­ly assault­ing him anal­ly, a prac­tice known as ​"ass tak­ing." They have been charged with var­i­ous counts of aggra­vat­ed crim­i­nal sex­u­al assault, and the team's entire sea­son has been can­celled. In 2008, in one of the more noto­ri­ous cas­es, six high school stu­dents in New Mex­i­co report­ed­ly sodom­ized younger play­ers with a broom­stick. And let's not for­get the revolt­ing Steubenville, Ohio, case, in which two play­ers were con­vict­ed of rap­ing a young girl, which their friends doc­u­ment­ed (along with their own joc­u­lar atti­tude toward the inci­dent) and cir­cu­lat­ed via social media. One of them is back on the field.
The num­ber of col­lege foot­ball play­ers accused or con­vict­ed of sex­u­al assault is also a nation­al dis­grace. When Flori­da State quar­ter­back Jameis Win­ston was accused of sex­u­al assault in the fall of 2012, his uni­ver­si­ty inter­fered with the inves­ti­ga­tion into the case; a year lat­er, he won the Heis­man Tro­phy. At my own school, the Uni­ver­si­ty of Michi­gan, our start­ing kick­er was ​"per­ma­nent­ly sep­a­rat­ed from the uni­ver­si­ty" as the result of an alleged sex­u­al assault, but not until four years lat­er, and after he fin­ished that year's season.
Foot­ball is a mul­ti-bil­lion dol­lar indus­try, and as a form of enter­tain­ment, com­mu­ni­ty iden­ti­ty, cul­tur­al rit­u­al and bond­ing, it is woven into the weft and warp of Amer­i­can back talk soci­ety. But despite moments of grace and ath­leti­cism, it relies 
on men vio­lent­ly assault­ing oth­er men on the field. It's hard­ly sur­pris­ing when this car­ries over into off-the-field behav­iors. In Sep­tem­ber 2012, play­ers on a los­ing high school team in Flori­da rushed the bleach­ers after a game to con­front heck­lers; one year lat­er, at a high school game in Indi­ana, a brawl broke out on the field involv­ing play­ers, coach­es and even fans. After one such brawl, a Kansas City Star colum­nist wrote sim­ply, ​"Vio­lence is a big part of KC high school football."

For far too many play­ers, their fans, their girl­friends and wives, this cul­ture has become tox­ic, even sadis­tic. It fuels vio­lence against women and against boys deemed weak. Foot­ball cul­ture has taught those dom­i­nant in the game that they are gods, above the law. Why, if they are lion­ized for knock­ing 200-pound-plus guys to the ground, is it a prob­lem if some­thing com­pa­ra­ble hap­pens off-cam­era to some­one small­er and less important?
Despite football's grip on much of Amer­i­ca, is this a cul­ture par­ents will con­tin­ue to want their sons to imbibe? And if some begin to keep their sons away, will it sim­ply fur­ther trans­form this game into one played by a glad­i­a­to­r­i­al class with few edu­ca­tion­al and career options, whose job is to run fast and throw beau­ti­ful­ly, yes, but also to hit, smack down and dom­i­nate oth­er men, while doing per­ma­nent dam­age to them­selves for a living?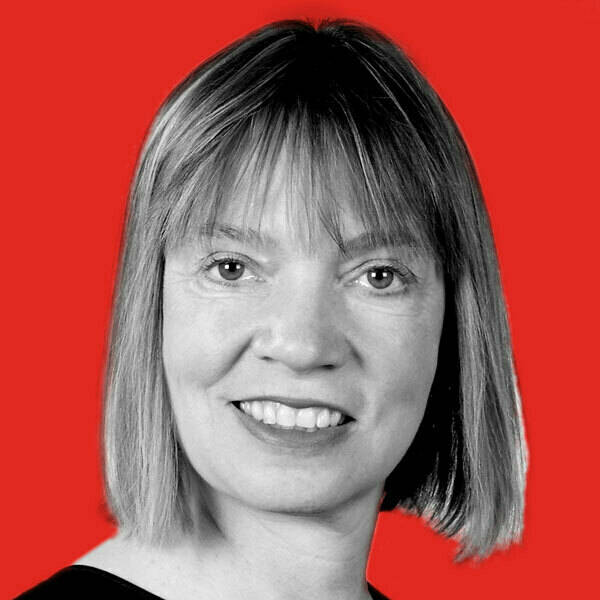 Susan J. Dou­glas
is a pro­fes­sor of com­mu­ni­ca­tions at the Uni­ver­si­ty of Michi­gan and a senior edi­tor at
In These Times
. Her forth­com­ing book is
In Our Prime: How Old­er Women Are Rein­vent­ing the Road Ahead.
.