Even as one-horse races go, Russia's current presidential campaign lacks suspense.
There seems little doubt that President Vladimir Putin's anointed successor, Dmitri Medvedev, will coast to an overwhelming victory when Russians go to the polls on March 2. Medvedev, a 42-year-old Kremlin functionary, may not be a familiar figure to Russian voters, but he makes up for that by having served as a loyal aide to Putin and, since 2001, as chairman of Russian natural gas monopoly, Gazprom.
Even before the campaign officially kicked off in late January, Russia's three state-run TV networks began inserting Medvedev into the top of every news broadcast – as if his current job as first deputy prime minister in charge of social projects had suddenly become the most important post in government.
Not that Medvedev plans on actuallycampaigning. He has officially declined to debate his three opponents, and his office says he'll spend the month-long election campaign doing his regular job.
Like his predecessor and mentor, Putin, who built Russia's now fully blown system of ​"managed democracy," Medvedev has been plucked from relative obscurity and handed a job whose key challenge involves mediating – and sometimes banging heads in – disputes between the country's fractious elites.
"There is a great deal of behind-the-scenes struggle going on between insider interest groups, but any real competition between forces and ideas in the public sphere has been severely limited by the authorities," says Andrei Ryabov, an expert with the Gorbachev Foundation, a think tank founded by the former Soviet leader. ​"We can't really call these ​'elections,' since the real contest is already over."
Three candidates are on the ballot besides Medvedev, including two tame opposition politicians from the 1990s: Communist Party leader Gennady Zyuganov and oddball ultranationalist Vladimir Zhirinovsky. Also in the running is Andrei Bogdanov, the hitherto unknown leader of the tiny but supposedly liberal Democratic Party, whom many experts suspect of being a Kremlin stalking horse.
Any contenders who might have at least injected some excitement into the campaign were weeded out before it began. First to go was chess champion Garry Kasparov, head of the anti-Kremlin Other Russia coalition, who found it impossible to even rent space in which to hold his nominating conference. Former Deputy Prime Minister Boris Nemtsov, a leader of the liberal Union of Right Forces, pulled out in late December, saying he didn't want to legitimize a ​"farcical" election. And Russia's Supreme Court ruled in January that ex-Soviet dissident Vladimir Bukovsky was ineligible to run because of his longtime residence in Britain.
Getting rid of Mikhail Kasyanov, who served as prime minister during Putin's first term, proved more difficult. Kasyanov, saddled with the reputation of being a corrupt politician and lackey of Russia's big business oligarchs, had little chance of getting elected. But as a former Putin insider, he might simply have known too much to be given a public platform.
"It's possible the Kremlin has decided that Kasyanov is too unpredictable to allow in the race," says Ryabov.
Kasyanov was struck from the ballot after an official review discovered that 14 percent of his 2 million nominating signatures were alleged to have been forged. Kasyanov denied any wrongdoing and noted, accurately, that democracy in Russia is dead. ​"Hopes that the political process will develop within the constitutional field have not been justified," he told journalists after he was disqualified in late January.
Polls suggest more than 60 percent of Russians will vote for Medvedev, though the solidity of that support is in doubt.
In a late January survey by the state-run polling agency VTsIOM, 76 percent of respondentssaid they expect Medvedev to win the elections, though only 53 percent thought he would be capable of ​"handling his presidential duties."
In a poll in late December by the independent Levada Center, 42 percent said Medvedev's main strength was Putin's ​"trust in him," while just 4 percent pointed to his ​"independent position."
Therein lies the biggest threat to the success of ​"managed democracy." Putin, whose own public approval ratings consistently top 80 percent, does not appear ready to leave. In December, he ran for parliament as head of the pro-Kremlin United Russia party, which won almost two-thirds of the votes. That victory mandates that Putin continue as ​"national leader" even after he steps down as president, says Sergei Markov, a parliamentary deputy for the United Russia Party.
"The Russian people have made it clear they want Putin to continue influencing policy, and that's a democratic reality," says Markov.
Putin has agreed to serve as Medvedev's prime minister, but in Russia, that's a figure who is appointed by, and serves at the pleasure of, the president.
"Russia is not a country that has much experience with divided power; Russians are used to having a single supreme leader," says Masha Lipman, an expert with the Carnegie Center in Moscow. ​"It is not at all clear how this Putin-Medvedev tandem will work in practice. Infact, it seems to be fraught with future instability."
For a limited time: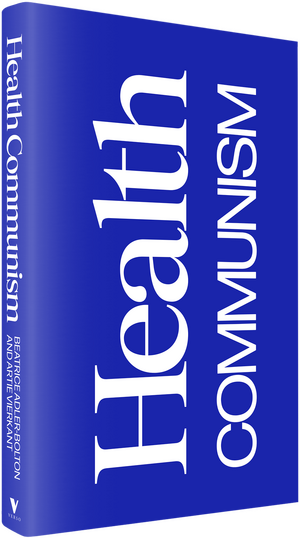 Donate $25 or more to support In These Times and we'll send you a copy of Health Communism.
A searing analysis of health and illness under capitalism from hosts of the hit podcast "Death Panel," Health Communism looks at the grave threat capitalism poses to global public health, and at the rare movements around the world that have successfully challenged the extractive economy of health.
"This is a book you should read before you die, because the ideas synthesized by Adler-Bolton and Vierkant could save our collective lives." –Jon Shaffer
Fred Weir
is a Moscow correspondent for
In These Times
and regular contributor to the
Christian Science Monitor,
the
London Independent,
Canadian Press
and the
South China Morning Post.
He is the co-author of
Revolution from Above: The Demise of the Soviet System.