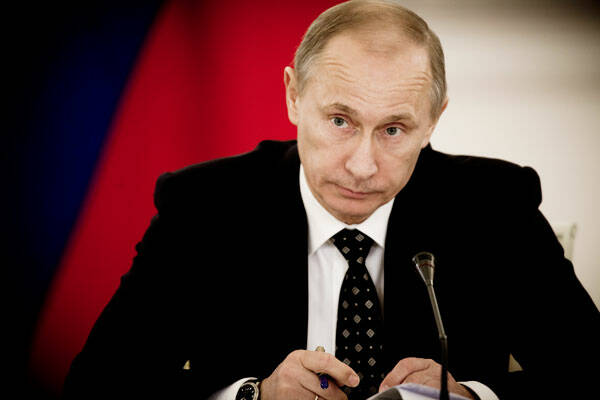 MOSCOW – The inter­na­tion­al explo­sion over Wik­iLeaks, and the fate of its founder Julian Assange, is no ordi­nary con­tro­ver­sy. It is already reshap­ing peo­ples' minds in some unex­pect­ed, and hope­ful, ways.
This began to dawn on me in mid-Decem­ber, when I was invit­ed to dis­cuss Wik­iLeaks on the state-con­trolled Russ­ian News Service's pop­u­lar ​"For­eign­ers" pro­gram, in which a select­ed for­eign jour­nal­ist, diplo­mat or busi­ness­man is grilled about his opin­ions. The show's host, Natasha Minaye­va, obvi­ous­ly expect­ed me to defend West­ern officialdom's hound­ing of Assange, who was at that point in a British jail await­ing extra­di­tion to Sweden.
She seemed pleas­ant­ly sur­prised when I did not. She even failed to argue when I com­pared the per­se­cu­tion of Assange by West­ern gov­ern­ments and cor­po­ra­tions to the Kremlin's pur­suit of for­mer oil tycoon Mikhail Khodor­kovsky using sim­i­lar meth­ods – pre­serv­ing the out­ward appear­ance of legal­i­ty while essen­tial­ly mak­ing a mock­ery of due process.
Few of the Wik­iLeaks dis­clo­sures so far released per­tain­ing to Rus­sia are like­ly to have last­ing impact. Prime Min­is­ter Vladimir Putin must have enjoyed read­ing a U.S. diplomat's descrip­tion of him as an ​"alpha dog." His rival in Moscow's com­ing polit­i­cal strug­gle, Pres­i­dent Dmit­ry Medvedev, prob­a­bly squirmed a bit to learn that he ​"plays Robin to Putin's Bat­man." And the Krem­lin seems to have got­ten over the rev­e­la­tion that NATO is still secret­ly draw­ing up plans to defend West­ern Europe from ​"Russ­ian aggression."
But there are deep­er cur­rents at work. Amer­i­cans have long been accus­tomed to the moral high ground in debates with Rus­sians. After all, it's easy to con­demn bureau­crat­ic arro­gance, cor­rup­tion and cen­sor­ship for what they are when they're hap­pen­ing in Moscow.
Rus­sians are used to the tor­rent of accu­sa­tions. In my quar­ter cen­tu­ry as a Moscow-based cor­re­spon­dent, I've always been deeply impressed by the num­ber of Rus­sians pre­pared to acknowl­edge that there's a lot of truth in what we write about their auto­crat­ic and often law­less polit­i­cal culture.
So the Wik­iLeaks affair is a teach­able moment with poten­tial­ly momen­tous impli­ca­tions. Even if the U.S. gov­ern­ment should find the wis­dom to drop its clum­sy effort to silence Assange and shut down Wik­iLeaks, the episode has already caused many Rus­sians to stake out new posi­tions of high prin­ci­ple. Putin just couldn't resist dish­ing out a bit of pay­back when he slammed the West over its treat­ment of Assange: ​"If there is democ­ra­cy, it must be a full one," he said in Decem­ber. ​"Why did they jail Mr. Assange? Is that democracy?"
Putin may soon get a chance to test his prin­ci­ples. Russia's best-known oppo­si­tion week­ly, Novaya Gaze­ta, announced in late Decem­ber that it is part­ner­ing with Wik­iLeaks and will soon begin releas­ing a fresh trove of leaked doc­u­ments. ​"We're main­ly inter­est­ed in mate­ri­als about Rus­sia, espe­cial­ly about cor­rup­tion and impro­pri­ety in offi­cial cir­cles," says Nadezh­da Prusenko­va, a spokesper­son for the newspaper.
It's going to be inter­est­ing. ​"We're see­ing a lot of out­rage among the Russ­ian pub­lic over the way Assange is being unfair­ly per­se­cut­ed," says Masha Lip­man, edi­tor of the jour­nal Pro et Con­tra. "[S]ome of it is moti­vat­ed by anti-Amer­i­can­ism. But on the bright side, it's focus­ing peo­ples' minds in a good way."
Fred Weir
is a Moscow cor­re­spon­dent for
In These Times
and reg­u­lar con­trib­u­tor to the
Chris­t­ian Sci­ence Mon­i­tor,
the
Lon­don Inde­pen­dent,
Cana­di­an Press
and the
South Chi­na Morn­ing Post.
He is the co-author of
Rev­o­lu­tion from Above: The Demise of the Sovi­et System.