From Here to 'Plutonomy': Why We Need An Economic Bill of Rights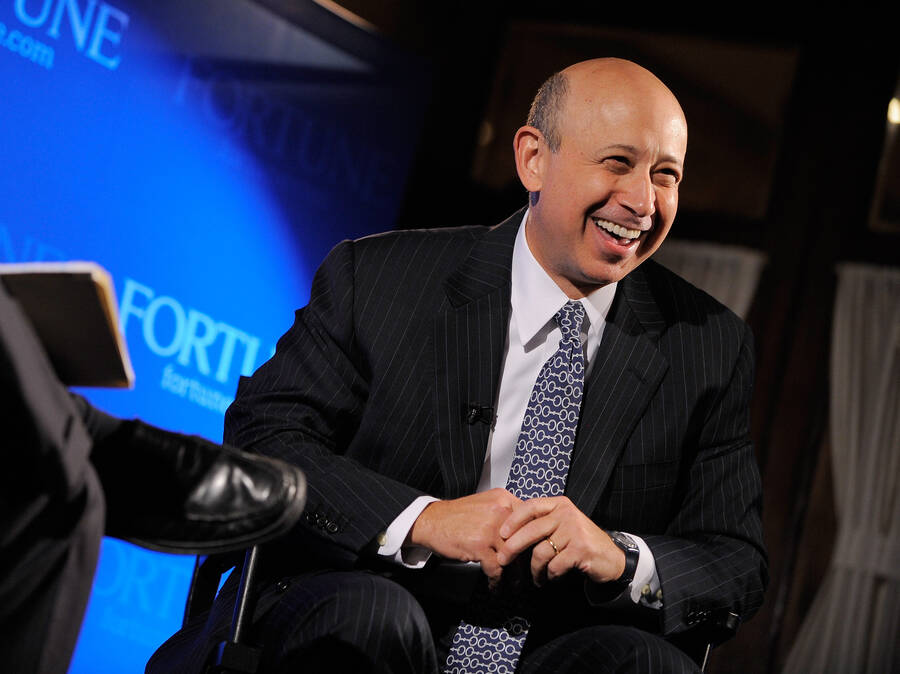 Faith in Cor­po­rate Amer­i­ca and its doc­trine of ​"free enter­prise" have been tank­ing for the past year or more. Some 15 mil­lion peo­ple remain out of work, and the job­less rate, which hit 9.8% in Sep­tem­ber, is still rising.
The rich­est 1% of the nation is now haul­ing in 23% of the nation­al income, a big­ger share than the bot­tom half of the pop­u­la­tion, which is now mired in inse­cu­ri­ty and even desperation.
That sense of despair comes in large part from the feel­ing that few, if any, pow­er­ful voic­es are speak­ing up force­ful­ly in the name of Amer­i­cans whose fac­to­ries have been shut down and whose voice in soci­ety has been shut out.
The Oba­ma admin­is­tra­tion, unable to take bold steps for reform, instead relies ever more heav­i­ly on Wall Streeters like Trea­sury Sec­re­tary Tim­o­thy Gei­th­n­er, Lawrence Sum­mers and Steven Rat­ner to cre­ate a sense of finan­cial sta­bil­i­ty. The New York Times spelled out Geithner's record with unusu­al frankness:
An exam­i­na­tion of Mr. Geithner's five years as pres­i­dent of the New York Fed, an era of unbri­dled and ulti­mate­ly dis­as­trous risk-tak­ing by the finan­cial indus­try, shows that he forged unusu­al­ly close rela­tion­ships with exec­u­tives of Wall Street's giant finan­cial institutions.

His actions, as a reg­u­la­tor and lat­er a bailout king, often aligned with the industry's inter­ests and desires, accord­ing to interviews…
Those at the top of the eco­nom­ic pyra­mid seem to feel more con­fi­dent than ever about retain­ing every impor­tant fea­ture of the old order. After all, the Dow has hit 10,000 again, and Wall Streeters stand to col­lect record bonus­es even high­er than 2007.
The bankers, led of course by Gold­man Sachs, intend to per­mit only the most token reforms on exec­u­tive com­pen­sa­tion and the dereg­u­lat­ed poli­cies that pro­duced the great meltdown.
Indeed, why change any­thing? After all, Gold­man Sachs' pool of cash for bonus­es is on track to reach near­ly $23 bil­lion by the end of the year. ​"In 2007, Wall Street's pre­vi­ous record year, Gold­man CEO Lloyd Blank­fein took home $68 mil­lion. In 2008, 212 Gold­man Sachs pow­er suits stuffed their pock­ets with over $3 mil­lion each," reports Sam Pizzi­gat­ti, in his invalu­able newslet­ter Too Much.
"How is it pos­si­ble that the year after bil­lions of tax­pay­er dol­lars helped com­pa­nies like Gold­man Sachs return to finan­cial health, this com­pa­ny shows absolute­ly no restraint? Gold­man Sachs is poised to become the poster child of the com­pa­ny that dri­ves income dis­par­i­ty in the Unit­ed States" said Lau­ra Berry, exec­u­tive direc­tor of Inter­faith Coun­cil on Cor­po­rate Respon­si­bil­i­ty, while intro­duc­ing a new share­hold­er chal­lenge against exces­sive exec­u­tive pay at Gold­man Sachs.
Nonethe­less., Bar­ney Frank — whom many of us had count­ed on to cham­pi­on the lit­tle guy as chair of the House Bank­ing Com­mit­tee — is back­ing off on many key reforms in bank­ing, dis­ap­point­ing groups like Amer­i­cans for Finan­cial Reform.
Frank's chief con­cern these days: not wish­ing to dis­cour­age ​"finan­cial inno­va­tions," i.e. the kind of exot­ic, wealth-destroy­ing instru­ments that drain the real pro­duc­tive econ­o­my and keep us vul­ner­a­ble to more meltdowns.
Mean­while, the nation's ​"pay czar" Ken­neth Fein­berg sup­pos­ed­ly cracked down on Ken­neth Lewis of Bank of Amer­i­ca by forc­ing him to cough up his 2008 salary of $1.5 mil­lion, a cru­el pun­ish­ment so harsh that Lewis will be fored to retire with a pack­age of a mere $69.5 mil­lion.
Fed­er­al health ​"reform" leg­is­la­tion, with­out a strong pub­lic option that has the clout of Medicare to nego­ti­ate prices, would be unthink­able if Amer­i­ca had not evolved into what an inter­nal Cit­bank memo called a ​"plu­ton­o­my" where the super-rich monop­o­lize the ben­e­fits of our econ­o­my and thor­ough­ly dom­i­nate what the elect­ed gov­ern­ment is per­mit­ted to dis­cuss in the name of reform.
Nor would such pathet­ic ges­tures at health and finan­cial reform be tol­er­at­ed if Amer­i­cans had a deep­er sense of the eco­nom­ic rights they should hold as Amer­i­can citizens.
Among all the sur­pris­ing­ly sub­tle touch­es in Michael Moore's new doc­u­men­tary, Cap­i­tal­ism: A Love Sto­ry, none impressed me more than the film's seg­ment on Franklin Roosevelt's ​"Eco­nom­ic Bill of Rights." (Uni­ver­si­ty of Chica­go law pro­fes­sor Cass Sun­stein devot­ed an entire book to FDR's con­cept, but Moore's film pro­vides a much more inspi­ra­tional account.)

FDR, already in declin­ing health, deliv­ered a ​"State of the Union" speech via radio in Jan­u­ary 1944 that is one of America's most impor­tant pub­lic address­es. He intoned that polit­i­cal democ­ra­cy was imper­iled by a lack of eco­nom­ic democ­ra­cy and an absence of eco­nom­ic security:
This Repub­lic had its begin­ning, and grew to its present strength, under the pro­tec­tion of cer­tain inalien­able polit­i­cal rights — among them the right of free speech, free press, free wor­ship, tri­al by jury, free­dom from unrea­son­able search­es and seizures. They were our rights to life and liberty…

As our nation has grown in size and stature, how­ev­er — as our indus­tri­al econ­o­my expand­ed — these polit­i­cal rights proved inad­e­quate to assure us equal­i­ty in the pur­suit of happiness.

We have come to a clear real­iza­tion of the fact that true indi­vid­ual free­dom can­not exist with­out eco­nom­ic secu­ri­ty and inde­pen­dence. ​"Neces­si­tous men are not free men." Peo­ple who are hun­gry and out of a job are the stuff of which dic­ta­tor­ships are made.

In our day these eco­nom­ic truths have become accept­ed as self-evi­dent. We have accept­ed, so to speak, a sec­ond Bill of Rights under which a new basis of secu­ri­ty and pros­per­i­ty can be estab­lished for all — regard­less of sta­tion, race, or creed.
He went on to enu­mer­ate the rights for which he envi­sioned a con­sen­sus emerg­ing in America:
The right to a use­ful and remu­ner­a­tive job in the indus­tries or shops or farms or mines of the nation;

The right to earn enough to pro­vide ade­quate food and cloth­ing and recreation;

The right of every farmer to raise and sell his prod­ucts at a return which will give him and his fam­i­ly a decent living;

The right of every busi­ness­man, large and small, to trade in an atmos­phere of free­dom from unfair com­pe­ti­tion and dom­i­na­tion by monop­o­lies at home or abroad;

The right of every fam­i­ly to a decent home;

The right to ade­quate med­ical care and the oppor­tu­ni­ty to achieve and enjoy good health;

The right to ade­quate pro­tec­tion from the eco­nom­ic fears of old age, sick­ness, acci­dent, and unemployment;

The right to a good education.
FDR held out a very dif­fer­ent vision from our cur­rent ​"plu­ton­o­my," in which near­ly all the eco­nom­ic gains, pow­er and secu­ri­ty are held by the few. He finished:
All of these rights spell security…

America's own right­ful place in the world depends in large part upon how ful­ly these and sim­i­lar rights have been car­ried into prac­tice for our citizens.
Unfor­tu­nate­ly, FDR's Eco­nom­ic Bill of Rights nev­er was ​"car­ried into prac­tice," and is far from accept­ed — most notably by many top Democrats.
Giv­en where we are and where we're head­ed, FDR's 1944 speech ought to be urgent­ly required read­ing for Pres­i­dent Oba­ma — after he ban­ish­es Gei­th­n­er, Sum­mers, Rat­ner and the oth­er free-mar­ke­teers to the unem­ploy­ment line.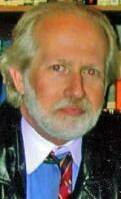 Roger Bybee

is a Mil­wau­kee-based free­lance writer and Uni­ver­si­ty of Illi­nois vis­it­ing pro­fes­sor in Labor Edu­ca­tion.Roger's work has appeared in numer­ous nation­al pub­li­ca­tions, includ­ing

Z

mag­a­zine,

Dol­lars

&

Sense, The Pro­gres­sive, Pro­gres­sive Pop­ulist, Huff­in­g­ton Post, The Amer­i­can Prospect, Yes!

and

For­eign Pol­i­cy in Focus

.More of his work can be found at

zcom​mu​ni​ca​tions​.org/​z​s​p​a​c​e​/​r​o​g​e​r​d​bybee

.