With Gawker Unionized, Your Favorite Hyperbolic Headlines Will Now Be Powered By Organized Labor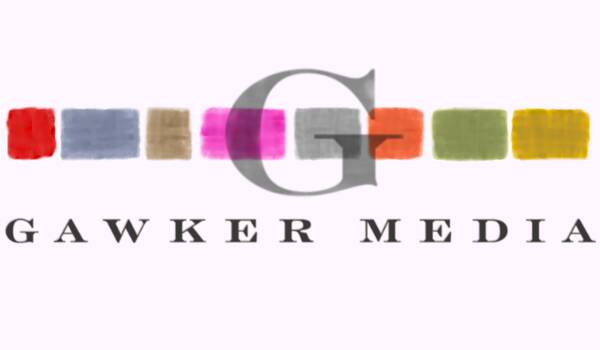 Gawk­er Media union­ized yes­ter­day with the Writ­ers Guild of Amer­i­ca. In sol­i­dar­i­ty, congratulations.
As expect­ed, the union­iza­tion process has been high­ly vis­i­ble. Gawk­er staff debat­ed the mer­its of the union pub­licly, and were encour­aged to do so. The vote drew out com­men­tary from high-pro­file labor advo­cates, like for­mer New York Times labor reporter Steven Green­house and AFL-CIO Pres­i­dent Richard Trum­ka. And there's been plen­ty of com­men­tary about how Gawker's the first ​"dig­i­tal-first" news­room to union­ize (ahem, Truthout).
The over­whelm­ing sup­port of union­iza­tion at Gawk­er – 80 vot­ed for the union, 27 vot­ed against – rep­re­sents both a sig­nif­i­cant PR vic­to­ry for unions and a cer­tain mat­u­ra­tion of new media. As Green­house wrote in a col­umn for the LA Times, the vote shows that ​"unions, which have focused in recent years on orga­niz­ing low-wage work­ers, can also attract hip, high­ly edu­cat­ed work­ers, many of them Ivy League grad­u­ates." Online media out­lets have, until now, been struc­tured more like tech com­pa­nies than tra­di­tion­al media enter­pris­es, offer­ing employ­ees gen­er­ous ben­e­fits, flex­i­bil­i­ty and com­pet­i­tive salaries to make a union seem unnec­es­sary. With Gawk­er union­iz­ing, new media may be mov­ing towards an accep­tance of union­ized work­places. (In These Times union­ized last sum­mer with the Com­mu­ni­ca­tions Work­ers of America.)
Gawk­er, as many employ­ees have not­ed, is a fair­ly hap­py work­place. In his post announc­ing the union dri­ve, and in a con­ver­sa­tion with In These Times, writer Hamil­ton Nolan was emphat­ic about his and his co-work­ers' sat­is­fac­tion with their jobs. The union dri­ve, accord­ing to its lead­ers, is as much about the philo­soph­i­cal and polit­i­cal belief that all work­places need a union as it is about any spe­cif­ic work­place disputes.
Man­age­ment didn't seem to offer any resis­tance to union­iza­tion. Nick Den­ton, Gawk­er Media founder and CEO, claimed to be ​"intense­ly relaxed" about the process. In a joint press release from Gawk­er Media and the Writ­ers Guild of Amer­i­ca announc­ing that Gawk­er would be decid­ing to union­ize through a secret-bal­lot vote, the Guild stat­ed their rea­son for bypass­ing the tra­di­tion­al process of union autho­riza­tion because ​"the cum­ber­some and often frac­tious process of union­iza­tion is premised on an assump­tion of com­plete antag­o­nism between man­age­ment and labor. Noth­ing of the kind exists at Gawk­er Media."
What's unique about Gawker's union dri­ve isn't management's will­ing­ness to allow it to hap­pen. There is – and always has been and always will be – fric­tion and dis­agree­ment between labor and man­age­ment, at Gawk­er as any­where else. The union­iza­tion process tends to bring to the fore the specifics of those dis­putes. While most of those in oppo­si­tion to the union seem to base their ​"no" votes on the strain of the process, the com­ment thread on this post show that peo­ple are argu­ing, vehe­ment­ly. As Max Read points out, ​"I think more than any­thing [the union dri­ve] just brought some long-sim­mer­ing ten­sions to the front burner."
That's what's so remark­able about Gawker's orga­niz­ing effort. Gawk­er, in doing this so pub­licly, is pro­vid­ing the rest of us, those of us who haven't gone through a union­iza­tion process in par­tic­u­lar, the pub­lic ser­vice of show­ing us what hap­pens when you orga­nize. It's tense, it's dif­fi­cult, there's oppo­si­tion and dis­agree­ment. And if this exchange between Joel John­son, the ex-edi­to­r­i­al direc­tor at Gawk­er, and Nick Den­ton is any indi­ca­tion, there are plen­ty more ​"long-sim­mer­ing ten­sions" to unearth.
Let's hope they con­tin­ue to be as trans­par­ent through­out the con­tract negotiations.
Alex Lubben
is the for­mer Deputy Pub­lish­er at In These Times and is cur­rent­ly a free­lance jour­nal­ist in New York. You can fol­low him on Twit­ter at @alexlubben.