Girls Don't Just Want to Have Fun
As state legislatures attack women's reproductive rights, the media focus elsewhere.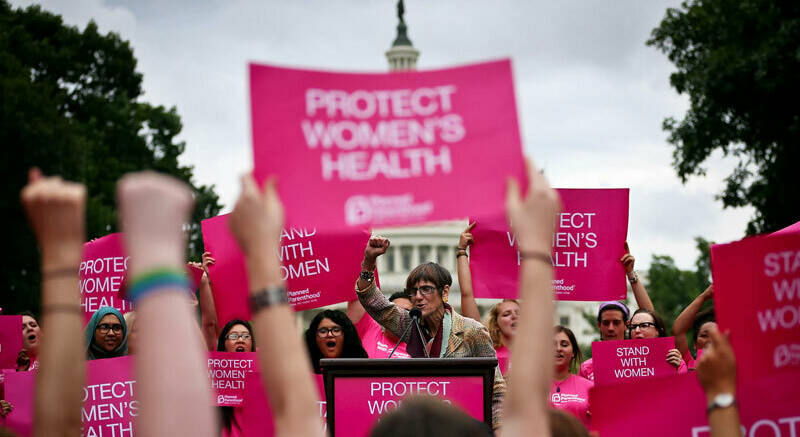 The past two years have seen a con­cert­ed and inten­sive assault on women's repro­duc­tive rights. Accord­ing to the Guttmach­er Insti­tute, Repub­li­can-con­trolled state leg­is­la­tures around the coun­try passed 43 dif­fer­ent restric­tions on abor­tion in 2012 and more than twice that num­ber, 92, in 2011. More recent­ly, we read that Repub­li­can sen­a­tors, des­per­ate to ener­gize their base, hope to mim­ic Texas and plan to intro­duce a bill that would pro­hib­it abor­tions after 20 weeks, like the one that passed the House in June. The goal is clear: to whit­tle away at Roe v. Wade until it's almost mean­ing­less, or to pass laws that will make it to the Supreme Court, which would then over­turn Roe.
Leave it to the Times to celebrate the unconstrained sexcapades of Ivy League women at a time when legislatures are competing mightily to see which one can pass the most reactionary abortion laws.
But the larg­er objec­tive, as we know, is to humil­i­ate and police women, to place their bod­ies and sex­u­al­i­ties under sur­veil­lance, and to elim­i­nate any agency they have over their repro­duc­tive health.
In the media cov­er­age of this onslaught of anti-choice bills — laws that dis­pro­por­tion­ate­ly affect low­er income and poor women, rur­al women and women of col­or — we've heard men like Mar­co Rubio and Rick Per­ry insist that a 20-week restric­tion is just good com­mon sense. Less cov­er­age has been giv­en to the fact that, accord­ing to Planned Par­ent­hood Pres­i­dent Cecile Richards, near­ly 99 per­cent of abor­tions already occur before 21 weeks; those sought after that time are often due to severe fetal abnor­mal­i­ties or real threats to the woman's health.
Indeed, just as state and fed­er­al most­ly-white-male law­mak­ers have sought to silence women's voic­es on abor­tion and con­tra­cep­tion, so too have the nation­al media mas­sive­ly under­re­port­ed women's respons­es to this misog­y­nis­tic jug­ger­naut. Yes, Wendy Davis became a hero for her fil­i­buster of the Texas abor­tion bill, but where were the inter­views of all those pro-choice demon­stra­tors who ral­lied with her? Bare­ly cov­ered at all have been the Moral Mon­day protests by a coali­tion of activist and reli­gious groups, staged out­side the North Car­oli­na Gen­er­al Assem­bly, ral­ly­ing against restric­tive abor­tion bills, assaults on vot­ing rights and oth­er extreme pro­pos­als. Near­ly 1,000 peo­ple have been arrest­ed in these ongo­ing protests, many of them women. Where are their stories?
Women fight­ing for their repro­duc­tive rights isn't news­wor­thy. But when the sub­ject is female sex­u­al­i­ty, stop the press­es: Ivy League women are hook­ing up! In July, the New York Times pub­lished its instant­ly buzz-wor­thy piece, ​"She Can Play That Game, Too," about hookup cul­ture at the Uni­ver­si­ty of Penn­syl­va­nia; it may not be entire­ly dri­ven by guys after all. Most of the young women inter­viewed by reporter Kate Tay­lor said they were too busy for — or unin­ter­est­ed in — a rela­tion­ship, but still sought out drunk­en sex. ​"For many," read the cap­tion, ​"build­ing a resume, not find­ing a boyfriend (nev­er mind a hus­band), is their main job on cam­pus." Pos­si­bly to counter the Times' noto­ri­ous habit of focus­ing on elite women as rep­re­sen­ta­tive of some hot new trend, Tay­lor did inter­view a stu­dent from a less priv­i­leged back­ground who has not par­tic­i­pat­ed in hookup cul­ture. Nonethe­less, the image com­ing from much of the arti­cle was one of over­achieve­ment in the class­room and extracur­ric­u­lars, and sex­u­al agency in leisure time.
Leave it to the Times to cel­e­brate the uncon­strained sex­ca­pades of Ivy League women at a time when leg­is­la­tures are com­pet­ing might­i­ly to see which one can pass the most reac­tionary abor­tion laws. The Times arti­cle includ­ed zero ref­er­ences to con­tra­cep­tion, access to abor­tions or STDs. With the fear of unwant­ed preg­nan­cy or inabil­i­ty to access birth con­trol nev­er men­tioned, the impli­ca­tion is that these are prob­lems of the ancient past, and so the need for access to safe abor­tions is now irrelevant.
The alleged sex­u­al agency of col­lege women is deemed news­wor­thy; so is the pas­sage of dra­con­ian anti-abor­tion bills. But women's polit­i­cal defi­ance? Bare­ly cov­ered. So the ​"com­mon sense" that emerges is one of anti-abor­tion forces as unas­sail­able, the pro-choice move­ment as los­ing steam and priv­i­leged women as not car­ing any­way, because this won't affect them. That media frame fur­ther enables the agen­da of the most extreme anti-choice forces in our coun­try who, while tar­get­ing poor women, have their sights on us all.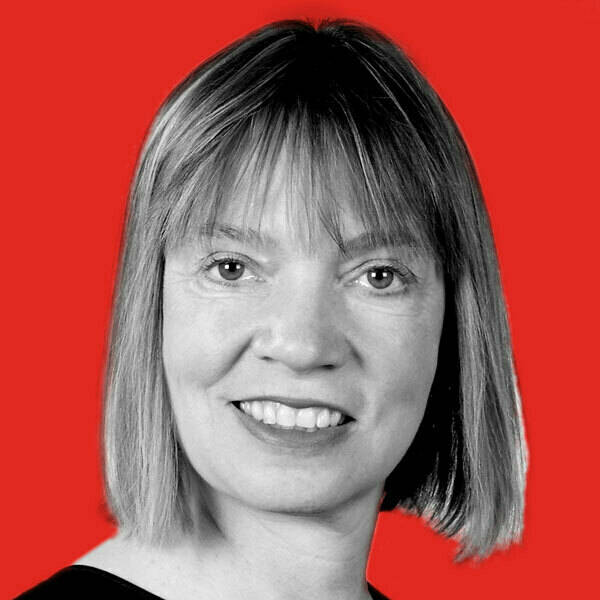 Susan J. Dou­glas
is a pro­fes­sor of com­mu­ni­ca­tions at the Uni­ver­si­ty of Michi­gan and a senior edi­tor at
In These Times
. Her forth­com­ing book is
In Our Prime: How Old­er Women Are Rein­vent­ing the Road Ahead.
.