GOP: Masters of Media
As the GOP slashes the social safety net, the party seizes on 'scandals' to distract the public.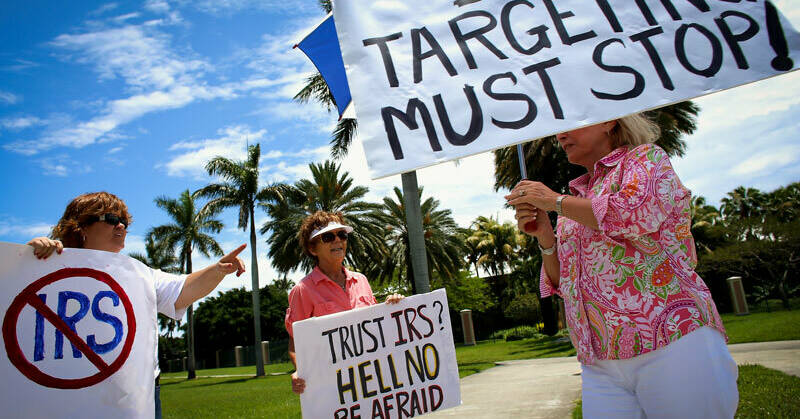 The Repub­li­cans may have tak­en a drub­bing in the pres­i­den­tial elec­tion, but they're win­ning the big­ger ide­o­log­i­cal bat­tle. Neolib­er­al­ism — the doc­trine of cut­ting gov­ern­ment, reduc­ing social ser­vices and then let­ting mar­ket forces run wild — remains the dom­i­nant ide­ol­o­gy, regard­less of its obvi­ous, stag­ger­ing fail­ures. You have to hand it to them: Repub­li­cans stay on mes­sage — helped along by the main­stream media and, of late, the gov­ern­ment itself.
Republicans know from repeated successes how to manipulate the news. They know that the media eats up conflict, and simple stories with heroes and villains.
The IRS bungling of a pro­found­ly impor­tant inves­ti­ga­tion into the legal­i­ty of the activ­i­ties of 501(c)(4) non­prof­its instant­ly became a media firestorm. Also known as ​"social wel­fare groups," these are the orga­ni­za­tions that metas­ta­sized after the 2010 Cit­i­zens Unit­ed deci­sion. As tax-exempt enti­ties, they can engage in ​"issue advo­ca­cy," but their ​"pri­ma­ry pur­pose" can­not be to sup­port or oppose spe­cif­ic can­di­dates. They don't have to dis­close their donors, who can con­tribute unlim­it­ed amounts, so they pro­vide cor­po­ra­tions and wealthy indi­vid­u­als cov­er to sup­port busi­ness-friend­ly and/​or con­ser­v­a­tive can­di­dates. (The five top-spend­ing 501(c)(4)s dur­ing the 2012 elec­tions were all con­ser­v­a­tive organizations.)
Karl Rove's Cross­roads GPS spent an esti­mat­ed $165 mil­lion on the 2012 elec­tion, some $71 mil­lion of that on explic­it­ly polit­i­cal broad­cast ads, phone calls, mail­ers and the like, accord­ing to an NPR inves­ti­ga­tion. Now, Rove's donors didn't get their money's worth — pret­ty much every can­di­date they opposed won — but that doesn't take away the need to inves­ti­gate Cross­roads GPS.
But that's not going to hap­pen now. By tar­get­ing small fry with a mas­sive, clum­sy sweep of any group with, say, ​"patri­ot" in its name, the IRS has ensured that 501(c)(4)s will con­tin­ue to cor­rupt the polit­i­cal process. What's more, this scan­dal plays into con­ser­v­a­tives' anti-gov­ern­ment mantra.
Gov­ern­ment bash­ing didn't work so well in the 2012 pres­i­den­tial elec­tion. Oba­ma won, in part, because of the sup­port he drew from women, Lati­nos and African Amer­i­cans, who, accord­ing to 2012 sur­vey data from Pew, sup­port a gov­ern­ment safe­ty net much more strong­ly than white men do. In oth­er words, Oba­ma won because of his insis­tence on a more involved, respon­si­ble and activist gov­ern­ment. His win, then, demon­strat­ed the major­i­ty of the electorate's rejec­tion of neoliberalism.
But it doesn't mat­ter. Repub­li­cans know from repeat­ed suc­cess­es how to manip­u­late the news. They know that the media eats up con­flict, and sim­ple sto­ries with heroes and vil­lains. The Right appre­ci­ates that mem­bers of Con­gress remain, aside from the pres­i­dent, the most sig­nif­i­cant source of polit­i­cal news, espe­cial­ly with the ongo­ing cuts in news divi­sions and decline of inves­tiga­tive journalism.
So Repub­li­cans in Con­gress have con­tin­ued to beat the neolib­er­al drum, advo­cat­ing fur­ther cuts to gov­ern­ment rev­enues and down­siz­ing the gov­ern­ment (the vil­lain) itself. And to dis­tract us from, say, the num­ber of Head Start pro­grams around the coun­try being closed as just one result of the sequester, they railed against the Beng­hazi attacks as more evi­dence of gov­ern­ment inep­ti­tude. And not to min­i­mize the clum­si­ness of the IRS's actions, but they appear to have occurred almost total­ly in one region­al office in Cincinnati.
Yet Repub­li­cans and the media blew it way out of pro­por­tion. Com­pare this ​"scan­dal" to, say, the report that CO2 lev­els — the most impor­tant of the green­house gas­es — have reached his­tor­i­cal­ly unprece­dent­ed and dan­ger­ous­ly high lev­els in the atmos­phere. That sto­ry hit the New York Times on Fri­day, May 10, and was dead with­in days. What does deal­ing with cli­mate change require? Con­cert­ed gov­ern­ment action and regulation.
At a time when sci­en­tists agree on the dan­gers of glob­al warm­ing and the need for inter­na­tion­al gov­ern­ment action, when so many econ­o­mists (with his­tor­i­cal evi­dence on their side) insist that gov­ern­men­tal aus­ter­i­ty is a ter­ri­ble way to deal with reces­sions, when we des­per­ate­ly need bet­ter gun con­trol laws, the Repub­li­cans con­tin­ue to rant about gov­ern­ment over­reach and inef­fi­cien­cy. The press sug­gests that the Repub­li­cans are suc­ceed­ing because Oba­ma remains off mes­sage. True, in part. But they're also suc­ceed­ing because the news media, week in and week out, allows them to set the agen­da and, in the process, to reaf­firm an ide­ol­o­gy — neolib­er­al­ism — that is a ruinous failure.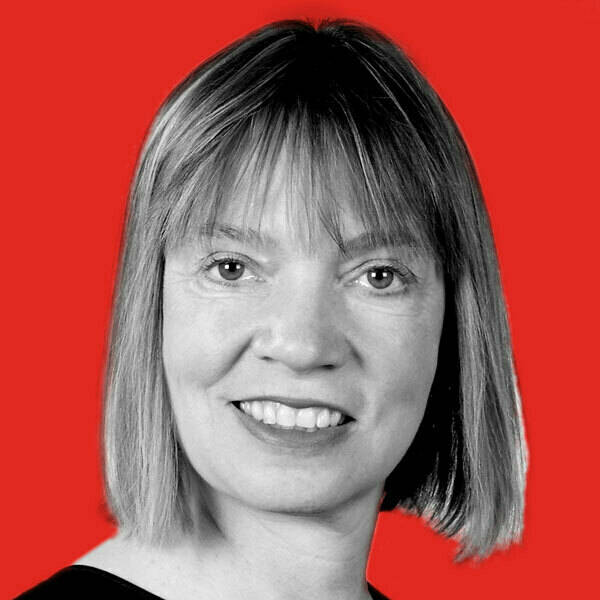 Susan J. Dou­glas
is a pro­fes­sor of com­mu­ni­ca­tions at the Uni­ver­si­ty of Michi­gan and a senior edi­tor at
In These Times
. Her forth­com­ing book is
In Our Prime: How Old­er Women Are Rein­vent­ing the Road Ahead.
.