Resister's Digest: Grilling Gorsuch and Taking It to the Streets Against Trumpcare
Hearings start this week for Donald Trump's Supreme Court pick.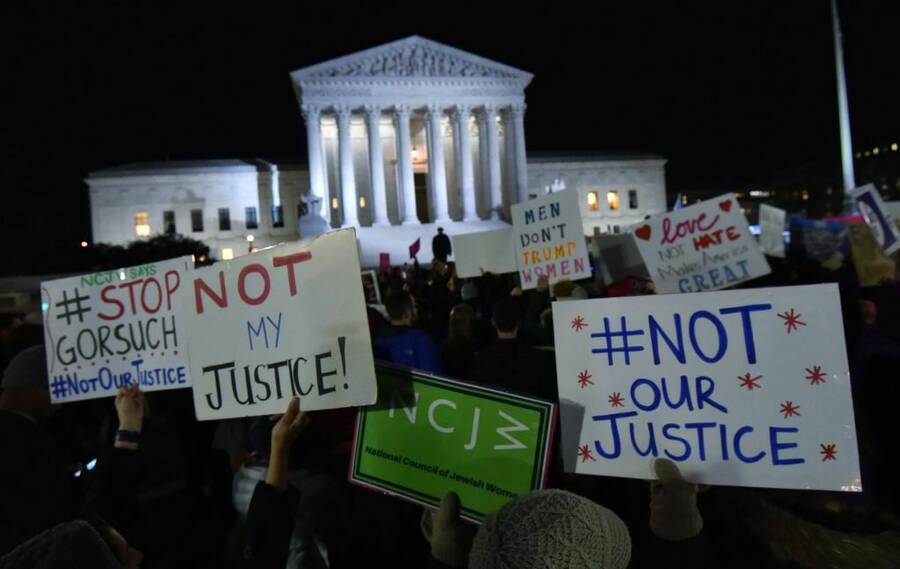 Resister's Digest is a week­ly roundup that spot­lights ways read­ers can con­nect with and learn about cam­paigns to oppose Pres­i­dent Don­ald Trump's agen­da, pro­tect human rights and pro­mote equal­i­ty. Have ques­tions or tips? Con­tact writer Theo Ander­son at theo@​inthesetimes.​com.
"His [Gorsuch's] record reflects a pattern of systematically privileging the rights of religious believers over those of religious minorities and nonbelievers."
Hear­ings begin in Con­gress this week for Neil Gor­such, Don­ald Trump's nom­i­nee to fill the vacant seat on the Supreme Court. Politi­co report­ed recent­ly that Democ­rats are ​"par­a­lyzed" over how to respond. Dahlia Lith­wick not­ed last week that Gorsuch's stance on reli­gious lib­er­ty might be their most pow­er­ful argu­ment against him.
"His record reflects a pat­tern of sys­tem­at­i­cal­ly priv­i­leg­ing the rights of reli­gious believ­ers over those of reli­gious minori­ties and non­be­liev­ers," Lith­wick wrote. That's crit­i­cal because per­ceived reli­gious per­se­cu­tion is ​"at the heart of many front-burn­er social dis­putes, includ­ing those over LGBTQ rights, trans­gen­der bath­room access, abor­tion, access to birth con­trol, sec­tar­i­an prayer in pub­lic places, and mar­riage equality."
Indi­vis­i­ble has guides to Gorsuch's record on a range of issues here, along with sam­ple dia­logues to use in call­ing your rep­re­sen­ta­tives here. Sign NARAL's peti­tion against Gor­such here, and find var­i­ous tools for learn­ing about Gor­such and express­ing your oppo­si­tion at The People's Defense. Go to the local reps page at Con­tact­ing Con­gress for a com­plete list of state and fed­er­al rep­re­sen­ta­tives and their con­tact information.
"

Reli­gious lib­er­ty" sweeps the states

Trump's vic­to­ry has ener­gized the right-wing reli­gious lib­er­ty cru­sade at the state lev­el. On March 10, South Dakota's gov­er­nor signed a bill that legal­izes dis­crim­i­na­tion against LGBT peo­ple by tax­pay­er-fund­ed fos­ter care and adop­tion agen­cies. The bill is the first anti-LGBT leg­is­la­tion to pass in 2017, but dozens of such bills are at var­i­ous stages of the process in state leg­is­la­tures. For exam­ple, the Texas Sen­ate has approved a bill that would require trans­gen­der peo­ple to use the bath­room that cor­re­sponds to their ​"bio­log­i­cal sex" and would pre­empt local laws that allow them to use the bath­room of their choice. The bill is now before the House. Free­dom for All Amer­i­cans tracks the progress of anti-LGBT leg­is­la­tion and offers a ​"cam­paign-in-a-box" toolk­it for activists mobi­liz­ing against anti-LGBT bills.
Tank­ing Trumpcare
The House of Rep­re­sen­ta­tives is expect­ed to vote on the GOP's Oba­macare reform and repeal bill Thurs­day, the sev­enth anniver­sary of the Amer­i­can Afford­able Care Act's pas­sage. Sev­er­al actions are planned through­out the week, includ­ing a march to Rep. Paul Ryan's (R‑Wis.) office in Wash­ing­ton D.C., on Wednes­day, led by Rev. William Bar­ber, pres­i­dent of Repair­ers of the Breach. Find details here.
Protests are also planned around Ryan's fundrais­ing trip to Chica­go on Thurs­day. Details here. And there are protests of Oba­macare repeal planned in Cincin­nati on Wednes­day, in Los Ange­les, Cleve­land, and Wash­ing­ton, D.C. on Thurs­day, and in Durham, North Car­oli­na, and Seat­tle on Sat­ur­day. Go here to find details for oth­er local events.
Ral­ly at the border
The We Are One Foun­da­tion is spon­sor­ing a ​"Nation­wide Ral­ly at the Bor­der" on Sat­ur­day, near San Diego, to ​"bring peo­ple togeth­er to defend the civ­il rights of migrant work­ers and immi­grants." It fea­tures a pro­gram of ​"human­i­tar­i­ans, activists, artists, thought lead­ers, and speak­ers." Details here. Gallup report­ed in mid-March that Amer­i­cans' ​"wor­ries about race rela­tions" had reached a record high, with 42 per­cent of respon­dents say­ing they wor­ry about the issue ​"a great deal," ver­sus 17 per­cent in 2014.
Save the EPA
The bud­get pro­pos­al released by the Trump admin­is­tra­tion last week calls for a 31 per­cent cut in the bud­get for the Envi­ron­men­tal Pro­tec­tion Agency (EPA). People's Action, in col­lab­o­ra­tion with Food and Water Watch, has called for a nation­al day of action on Tues­day to pro­tect the envi­ron­ment, with events in cities across the nation, includ­ing Den­ver, Min­neapo­lis, Chica­go, Detroit, Philadel­phia and New York. Details here. Go here for cus­tomiz­able emails that can be sent to your rep­re­sen­ta­tives in sup­port of the EPA.
Con­test­ing ​
"

great­ness"

Trump sup­port­ers are plan­ning a series of ​"Make Amer­i­ca Great Again" march­es on Sat­ur­day. Counter-protests are also planned in sev­er­al cities, includ­ing Den­ver, Sacra­men­to, Lex­ing­ton, Colum­bus and Philadel­phia. In Hous­ton on Fri­day, there will be a ral­ly at Gov. Greg Abbott's ​"State of the State" address, to protest his sup­port for Oba­macare repeal, the state's anti-LGBT bill and oth­er poli­cies. There will also be a ral­ly in Austin to defend pub­lic schools from pro­posed steep cuts.
Get the frack out
Last week, the Repub­li­can gov­er­nor of Mary­land, Lar­ry Hogan, gave his sup­port to an anti-frack­ing bill that recent­ly passed the state's House of Del­e­gates, mak­ing its pas­sage by the full leg­is­la­ture more like­ly. Hogan called the bill ​"an impor­tant ini­tia­tive to safe­guard our envi­ron­ment" and called on leg­is­la­tors to ​"final­ly put this issue to rest." That would make Mary­land the first state with frack­able nat­ur­al gas to pass such a law.
Hogan's com­ments came a day after 13 peo­ple were arrest­ed dur­ing an anti-frack­ing protest at Maryland's state­house, part of a broad­er cam­paign that ​"has heat­ed up in the last few months," accord­ing to Food and Water Watch. It not­ed that ​"recent­ly more than 1,000 peo­ple marched through Annapo­lis and joined a mas­sive Don't Frack Mary­land ral­ly, hun­dreds of health pro­fes­sion­als and busi­ness own­ers signed let­ters call­ing for a frack­ing ban, and so far more than 35,000 Mary­lan­ders have sent ban-frack­ing peti­tions to leg­is­la­tors." Don't Frack Mary­land has com­pre­hen­sive infor­ma­tion about the frack­ing fight and resources for tak­ing action. Food and Water Watch offers tools for learn­ing about, and tak­ing action against, frack­ing at the local level.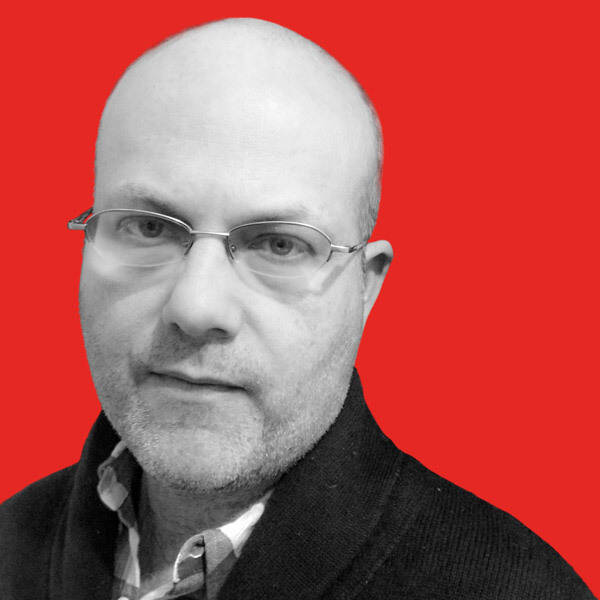 Theo Ander­son
is an In These Times con­tribut­ing writer. He has a Ph.D. in mod­ern U.S. his­to­ry from Yale and writes on the intel­lec­tu­al and reli­gious his­to­ry of con­ser­vatism and pro­gres­sivism in the Unit­ed States. Fol­low him on Twit­ter @Theoanderson
7
.