Worker Unrest Returns to Foxconn Factory in China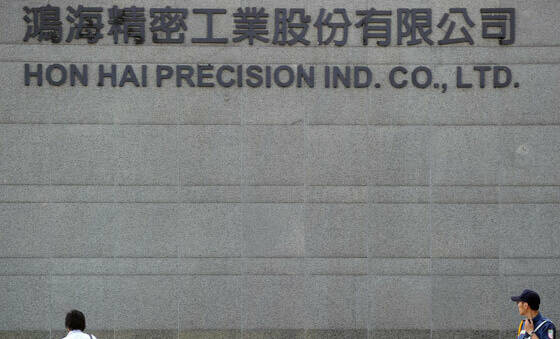 After Foxconn Technology Group announced it was going to close an assembly line for Microsoft's Xbox 360 video games and transfer 600 workers to a new production line, this week about 150 workers climbed to the top of a factory's six-story dormitory roof — and some threatened to jump. They remained there for two days.
The dispute came about after Foxconn reneged on an offer to pay workers who didn't want to work at the plant a month's severance pay. According to The Independent, staff that decided to leave the plant and accept the compensation found out a day later that the bosses had changed their minds, which would have left the workers unemployed, and with no money. Which prompted the suicide threats.
​"At first, the managers said anyone who wanted to quit could have one month's pay as compensation, but then they withdrew that offer. So we went to the roof and threatened a mass suicide," one worker told The Telegraph.
One worker was quoted in The Sacramento Bee: ​"Actually none of them were going to jump. They were there for the compensation. But the government and the company officials were just as afraid, because if even one of them jumped, the consequences would be hard to imagine," said Wang Jungang, an equipment engineer in the Xbox production line, who left the plant earlier this month.
Wuhan city officials eventually convinced them to stop and go back to work, according to workers.
Foxconn is a unit of Taiwanese-owned Hon Hai Precision Co. The manufacturing company makes electronics for some of the leading technology firms in the world, including Apple, Sony, Nintendo, Dell and Hewlett-Packard.
Microsoft launched an internal investigation and issued a statement saying the dispute was over staffing and transfer policies and not on working conditions.
​"It is our understanding that the worker protest was related to staffing assignments and transfer policies, not working conditions," a Microsoft representative told CNET. ​"Due to regular production adjustments, Foxconn offered the workers the option of being transferred to alternative production lines or resigning and receiving all salary and bonuses due, according to length of service. After the protest, the majority of workers chose to return to work. A smaller portion of those employees elected to resign."
Possibly 17 workers have committed suicide over the last two years in the company's Shenzhen factory, prompting Foxconn to offer counseling and install suicide nets around the factory. It has also offered a 20-percent wage increase to all workers, as In These Times has reported.
Workers have said they work 12-hour days without a break and are not allowed to talk or sit down. (A recent report by the NPR show This American Life called ​"Mr. Daisey and the Apple Factory," in which workers describe life at a Foxconn factory, is well worth a listen. [Editor's note: This American Life retracted Mike Daisey's report on March 16. Read Michelle Chen's article on the retraction and its possible consequences for Foxconn workers' struggle here.])
Foxconn currently employs 1.2 million people. The company is beginning to use more automation and already uses 10,000 robots. Foxconn, of course, says it will help lower rising wage costs.
Rose Arrieta
was born and raised in Los Angeles. She has worked in print, broadcast and radio, both mainstream and community oriented — including being a former editor of the Bay Area's independent community bilingual biweekly El Tecolote. She currently lives in San Francisco, where she is a freelance journalist writing for a variety of outlets on social justice issues.