Guatemala Labor Case: US Steps Up Pressure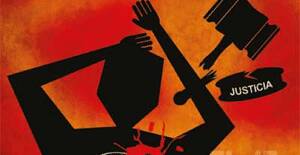 A year after filing a complaint against Guatemala for failing to protect the rights of workers as outlined in the Dominican Republic-Central American Free Trade Agreement (DR-CAFTA), the United States is requesting a dispute settlement panel.
The complaint marked the first time the U.S. had brought a case against a trade partner — and Working In These Times reported on it when it was filed last year.
The complaint stems from a petition filed by the AFL-CIO and six Guatemalan unions in 2008 that alleged that the country had a pattern of failing to enforce labor laws that recognized the right of workers to organize and bargain collectively; and not taking reasonable action to prevent violence against trade unionists.
Guatemala could face millions of dollars in fines if the panel finds it violated the Dominican Republic-Central American Free Trade Agreement, according to reports.
Meanwhile the United Steelworkers union (USW) said it strongly supported the U.S. plan to move forward with arbitration.
Leo Gerard, international president for USW, said in a statement:
Workers in Guatemala have lost income, their jobs and in some cases, their lives attempting to exercise basic rights. The provisions in the trade agreement must be enforced on the right of free association by Guatemala workers to organize and bargain collectively.
Gerard added,
The United States Trade Representative action must be followed by efforts to end the violence against unionists and denial of their rights in Mexico and Colombia – and elsewhere in the world.
Once an arbitration panel is selected it will have 120 days to issue an initial report, after that, 30 days to issue a final report, and a public report will be released 15 days after that.
Last May the U.S. asked for a meeting of the Free Trade Commission which includes ministers of member countries. The meeting, which took place last June, failed to resolve the dispute.
"This is the first labor case brought to dispute settlement by the United States under a free trade agreement. We are committed to ensuring that U.S. businesses and workers compete on a level playing field," said U.S. Secretary of Labor Hilda Solis.
Coincidentally, there are three pending free trade agreements with Korea, Colombia and Panama. The Obama administration is looking for approval of those. The agreements all contain labor and environmental provisions but workers say those provisions aren't strong enough.
Guatemala has the notorious distinction of being the second most dangerous country for trade unionists, according to the International Trade Union Confederation (ITUC). Colombia is first.
The Solidarity Center which promotes workers' rights internationally, issues a series of reports on workers' rights in countries from around the world.
Their reports show that the first two months of summer were deadly for organizers in Guatemala.
On June 2, trade union leader Idar Joel Hernández Godoy, finance secretary of the Izabal banana workers' union was murdered.
In July, Lesbia Elías Xurup, member of Comunidades en Resistencia contra Unión FENOSA was murdered in her home.
Another worker, María Santos Mejía, secretary of the independent maquilas union Sindicato de Maquilas Independientes, was shot and killed by assailants on motorbikes.
"It is essential that the Guatemalan government take urgent measures to guarantee the full exercise of human, labor, and trade union rights in the country and to end the murders of trade unionists and women trade unionists," said ITUC General Secretary Sharan Burrow.
Rose Arrieta
was born and raised in Los Angeles. She has worked in print, broadcast and radio, both mainstream and community oriented — including being a former editor of the Bay Area's independent community bilingual biweekly El Tecolote. She currently lives in San Francisco, where she is a freelance journalist writing for a variety of outlets on social justice issues.