Guilty in Guatemala
The U.S. owes more than empty apologies in Central America.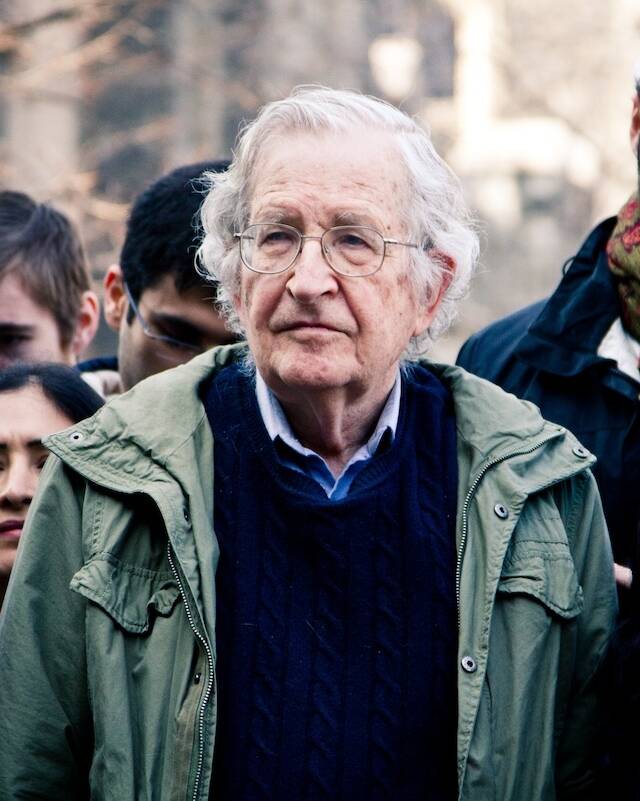 On Moth­er's Day, May 12, The Boston Globe fea­tured a pho­to of a young woman with her tod­dler son sleep­ing in her arms.
Carothers concludes, regretfully, that U.S. influence was inversely proportional to democratic progress in Latin America.
The woman, of Mayan Indi­an her­itage, had crossed the U.S. bor­der sev­en times while preg­nant, only to be caught and shipped back across the bor­der on six of those attempts. She braved many miles, endur­ing blis­ter­ing­ly hot days and freez­ing nights, with no water or shel­ter, amid roam­ing gun­men. The last time she crossed, sev­en months preg­nant, she was res­cued by immi­gra­tion sol­i­dar­i­ty activists who helped her to find her way to Boston.
Most of the bor­der crossers are from Cen­tral Amer­i­ca. Many say they would rather be home, if the pos­si­bil­i­ty of decent sur­vival had­n't been destroyed. Mayans such as this young moth­er are still flee­ing from the wreck­age of the geno­ci­dal assault on the indige­nous pop­u­la­tion of the Guatemalan high­lands 30 years ago.
The main per­pe­tra­tor, Gen. Efrain Rios Montt, the for­mer dic­ta­tor who ruled Guatemala dur­ing two of the blood­i­est years of the coun­try's decades-long civ­il war, was con­vict­ed in a Guatemalan court of geno­cide and crimes against human­i­ty, on May 10.
Then, 10 days lat­er, the case was over­turned under sus­pi­cious cir­cum­stances. It is unclear whether the tri­al will continue.
Rios Mont­t's forces killed tens of thou­sands of Guatemalans, most­ly Mayans, in the year 1982 alone.
As that bloody year end­ed, Pres­i­dent Rea­gan assured the nation that the killer was ​"a man of great per­son­al integri­ty and com­mit­ment," who was get­ting a ​"bum rap" from human-rights orga­ni­za­tions and who ​"wants to improve the qual­i­ty of life for all Guatemalans and to pro­mote social jus­tice." There­fore, the pres­i­dent con­tin­ued, ​"My admin­is­tra­tion will do all it can to sup­port his pro­gres­sive efforts."
Ample evi­dence of Rios Mont­t's ​"pro­gres­sive efforts" was avail­able to Wash­ing­ton, not only from rights orga­ni­za­tions, but also from U.S. intelligence.
But truth was unwel­come. It inter­fered with the objec­tives set by Rea­gan's nation­al secu­ri­ty team in 1981. As report­ed by the jour­nal­ist Robert Par­ry, work­ing from a doc­u­ment he dis­cov­ered in the Rea­gan Library, the team's goal was to sup­ply mil­i­tary aid to the right-wing régime in Guatemala in order to exter­mi­nate not only ​"Marx­ist guer­ril­las" but also their ​"civil­ian sup­port mech­a­nisms"—which means, effec­tive­ly, genocide.
The task was car­ried out with ded­i­ca­tion. Rea­gan sent ​"non­lethal" equip­ment to the killers, includ­ing Bell heli­copters that were imme­di­ate­ly armed and sent on their mis­sions of death and destruction.
But the most effec­tive method was to enlist a net­work of client states to take over the task, includ­ing Tai­wan and South Korea, still under U.S.-backed dic­ta­tor­ships, as well as apartheid South Africa and the Argen­tine and Chilean dictatorships.
At the fore­front was Israel, which became the major arms sup­pli­er to Guatemala. It pro­vid­ed instruc­tors for the killers and par­tic­i­pat­ed in coun­terin­sur­gency operations.
The back­ground bears restat­ing. In 1954, a CIA-run mil­i­tary coup end­ed a 10-year demo­c­ra­t­ic inter­lude in Guatemala—​"the years of spring," as they are known there—and restored a sav­age elite to power.
In the 1990s, inter­na­tion­al orga­ni­za­tions con­duct­ing inquiries into the fight­ing report­ed that since 1954 some 200,000 peo­ple had been killed in Guatemala, 80 per­cent of whom were indige­nous. The killers were most­ly from the Guatemalan secu­ri­ty forces and close­ly linked paramilitaries.
The atroc­i­ties were car­ried out with vig­or­ous U.S. sup­port and par­tic­i­pa­tion. Among the stan­dard Cold War pre­texts was that Guatemala was a Russ­ian ​"beach­head" in Latin America.
The real rea­sons, amply doc­u­ment­ed, were also stan­dard: con­cern for the inter­ests of U.S. investors and fear that a demo­c­ra­t­ic exper­i­ment empow­er­ing the harsh­ly repressed peas­ant major­i­ty ​"might be a virus" that would ​"spread con­ta­gion," in Hen­ry Kissinger's thought­ful phrase, refer­ring to Sal­vador Allen­de's demo­c­ra­t­ic social­ist Chile.
Rea­gan's mur­der­ous assault on Cen­tral Amer­i­ca was not lim­it­ed to Guatemala, of course. In most of the region the agen­cies of ter­ror were gov­ern­ment secu­ri­ty forces that had been armed and trained by Washington.
One coun­try was dif­fer­ent: Nicaragua. It had an army to defend its pop­u­la­tion. Rea­gan there­fore had to orga­nize right-wing gueril­la forces to wage the fight.
In 1986, the World Court, in Nicaragua v. Unit­ed States, con­demned the U.S. for ​"unlaw­ful use of force" in Nicaragua and ordered the pay­ment of repa­ra­tions. The Unit­ed States' response to the court's decree was to esca­late the proxy war.
The U.S. South­ern Com­mand ordered the gueril­las to attack vir­tu­al­ly defense­less civil­ian tar­gets, not to ​"duke it out" with the Nicaraguan army, accord­ing to South­com's Gen. John Galvin tes­ti­mo­ny to Con­gress in 1987.
Rights orga­ni­za­tions (the same ones that were giv­ing a bad rap to geno­cidaire Rios Montt) had con­demned the war in Nicaragua all along but vehe­ment­ly protest­ed South­com's ​"soft-tar­get" tactics.
The Amer­i­can com­men­ta­tor Michael Kins­ley rep­ri­mand­ed the rights orga­ni­za­tions for depart­ing from good form. He explained that a ​"sen­si­ble pol­i­cy" must ​"meet the test of cost-ben­e­fit analy­sis," eval­u­at­ing ​"the amount of blood and mis­ery that will be poured in, and the like­li­hood that democ­ra­cy will emerge at the oth­er end."
Nat­u­ral­ly, we Amer­i­cans have the right to con­duct the analy­sis—thanks, pre­sum­ably, to our inher­ent nobil­i­ty and stel­lar record ever since the days when the con­ti­nent was cleared of the native scourge.
The nature of the ​"democ­ra­cy that will emerge" was hard­ly obscure. It is accu­rate­ly described by the lead­ing schol­ar of ​"democ­ra­cy pro­mo­tion," Thomas Carothers, who worked on such projects in the Rea­gan State Department.
Carothers con­cludes, regret­ful­ly, that U.S. influ­ence was inverse­ly pro­por­tion­al to demo­c­ra­t­ic progress in Latin Amer­i­ca, because Wash­ing­ton would only tol­er­ate ​"lim­it­ed, top-down forms of demo­c­ra­t­ic change that did not risk upset­ting the tra­di­tion­al struc­tures of pow­er with which the Unit­ed States has long been allied (in) quite unde­mo­c­ra­t­ic societies."
There has been no change since.
In 1999, Pres­i­dent Clin­ton apol­o­gized for Amer­i­can crimes in Guatemala but no action was taken.
There are coun­tries that rise to a high­er lev­el than idle apol­o­gy with­out action. Guatemala, despite its con­tin­u­ing tra­vails, has car­ried out the unprece­dent­ed act of bring­ing a for­mer head of state to tri­al for his crimes, some­thing we might remem­ber on the 10th anniver­sary of the U.S. inva­sion of Iraq.
Also per­haps unprece­dent­ed is an arti­cle in The New York Times by Elis­a­beth Malkin, head­lined ​"Tri­al on Guatemalan Civ­il War Car­nage Leaves Out U.S. Role." Even acknowl­edg­ment of one's own crimes is very rare.
Rare to nonex­is­tent are actions that could alle­vi­ate some of the crimes' hor­ren­dous con­se­quences—for exam­ple, for the Unit­ed States to pay the repa­ra­tions to Nicaragua ordered by the World Court. The absence of such actions pro­vides one mea­sure of the chasm that sep­a­rates us from where a civ­i­lized soci­ety ought to be.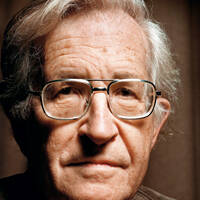 Noam Chom­sky
is Insti­tute Pro­fes­sor and Pro­fes­sor of Lin­guis­tics (Emer­i­tus) at the Mass­a­chu­setts Insti­tute of Tech­nol­o­gy, and the author of dozens of books on U.S. for­eign pol­i­cy. His most recent book is
Who Rules the World?
from Met­ro­pol­i­tan Books.