Harvard Feels the Heat on Fossil-Fuel Divestment
It's not Al Gore's movement anymore. Student activists are bringing a new militancy to the fight against climate change.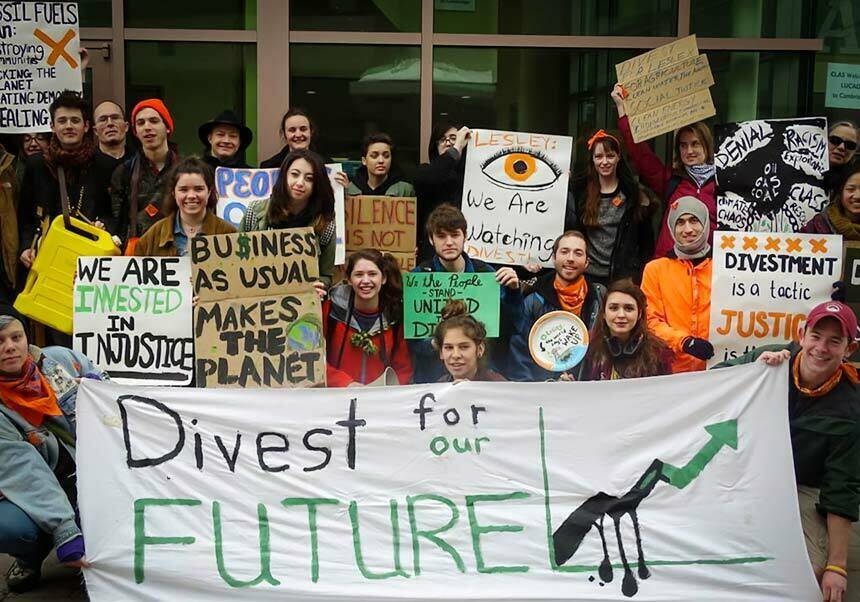 "Push back. Use social media, use the Internet."
Divestment goes beyond simply sounding the alarm about climate change to naming a culprit: the fossil fuel industry. The goal is not to hurt companies' bottom lines—which a loss of shareholders won't readily accomplish—but to shift popular opinion against the fossil fuel industry and, ultimately, remove its social license to operate.
That was the advice on climate change that former Vice President Al Gore gave to a packed auditorium at South by Southwest this March.
Gore's Oscar-winning 2006 documentary, An Inconvenient Truth, sparked a new sense of urgency with its no-nonsense look at the bleak science of global warming. His advice in 2015, though, seems less than adequate. Almost a decade after An Inconvenient Truth's release, the climate fight is focused less on raising awareness than on building grassroots power, and college students — using social media, the Internet and more — are leading the way.
On March 19, in the early hours of the morning, 43 students and alumni of Swarthmore College filed into their school's Finance and Investment Office and plopped themselves on the floor in front of a few anxious administrators. They say they will remain there in rotating shifts until their demand for good-faith negotiations toward fossil fuel divestment is met. More than 1,000 faculty and alumni have expressed support, including UN Climate Chief and Swarthmore alumna Christiana Figueres, who wrote a letter to administrators and students urging divestment.
Swarthmore's occupiers are among the thousands of students across an estimated 400 U.S. campuses calling on their institutions to sell off stocks in the top 200 publicly traded coal, oil and natural gas companies. Divestment goes beyond simply sounding the alarm about climate change to naming a culprit: the fossil fuel industry. The goal is not to hurt companies' bottom lines — which a loss of shareholders won't readily accomplish — but to shift popular opinion against the fossil fuel industry and, ultimately, remove its social license to operate.
Twenty-seven colleges and universities across the globe, along with dozens of cities and religious institutions, have already committed to divestment. In the process, a new generation of skilled organizers has been born. Among them is New York City native and Harvard University first-year Naima Drecker-Waxman, who says she arrived on campus ​"excited to get involved in … moving toward climate justice instead of just talking about it." She's now a member of both Divest Harvard and the 40-campus Divestment Student Network (DSN). On February 13, just weeks into her second semester at college, Drecker-Waxman joined 33 of her classmates in a 24-hour sit-in at Harvard's main administrative building, risking arrest by disrupting university offices. As part of the national coordinating body of DSN, known as the Escalation Core, Drecker-Waxman is encouraging students around the country to do the same.
When Drecker-Waxman joined the divestment movement, it was nearly four years old. Back in 2010, a handful of students from Swarthmore traveled to West Virginia to visit communities resisting mountaintop-removal coal mining. There, they witnessed the health impacts of coal-poisoned air and watersheds, and the staggering levels of poverty and unemployment caused by the industry's extract-it-and-run business model. Returning to campus, students were hungry for a campaign that reflected the magnitude of fossil-fuel extraction's impacts and could be waged in their own backyards, tapping into the financial clout of colleges' elite status. Having studied the campus movement against South African apartheid in the 1970s and 1980s, they arrived at divestment.
The concept spread. Students at a handful of schools, including the University of North Carolina-Chapel Hill and Earlham College, began calling for coal divestment in 2011. In the summer of 2012, in a Rolling Stone article titled ​"Global Warming's Terrifying New Math," 350​.org co-founder Bill McKibben highlighted fossil fuel divestment as an innovative, concrete step to avert catastrophic climate change. That fall, 350​.org launched a nationwide Do the Math Tour. At events in 20 cities, which college students were encouraged to attend, speakers exhorted attendees to start their own divestment campaigns.
It worked. Virtually overnight, the divestment movement spread from just a handful of campuses to more than 100. Divest Harvard, which launched just before the tour, gained 72 percent of undergraduates' votes on a referendum that fall calling for divestment. But it has since faced an uphill battle against the administration and Harvard's governing body, known as the Corporation, which shepherds the largest endowment in higher education: $36.4 billion. In October 2013, Harvard President Drew Faust released a statement formally rejecting students' request for divestment: ​"The endowment is a resource," Faust wrote, ​"not an instrument to impel social or political change."
Divest Harvard is now gearing up for Heat Week in mid-April: five days of demonstrations on Harvard Yard. The group hopes that the week of action, which has already gained the endorsement of noteworthy alums Natalie Portman and Cornel West, will compel the administration and the Corporation to the negotiating table.
Escalation is seen as a strategic response to pushback from university administrators, forcing them to choose between supporting their students and the fossil fuel industry. Like Harvard's Faust, administrators at Swarthmore, Boston College, the City University of New York and other schools have flat-out rejected divestment.
Donald Gould, an investment professional and trustee at Pitzer College in Claremont, California, used to be among the skeptics. ​"When you're trained as a professional investment manager," Gould says, ​"you tend to see things through the lens of your training." But after five months of studying the issue in response to student agitation, he changed his mind. In October 2013, the month that Faust issued her rejection, Gould told the Pitzer Board that divestment was ​"not principally, or at least primarily, an investment question." Chiefly, he argued, it was an issue of aligning institutional values with institutional priorities — especially considering that Pitzer lists ​"environmental sustainability" as one of just five core values. Following Gould's advice, Pitzer committed to divestment that spring, as part of a comprehensive climate action plan. The college is now phasing out nearly all fossil fuel investments from its $125 million endowment.
Asked what it would take for Harvard to do the same, Gould (an Harvard Business School alum) responded simply: ​"a new president." Short of that, he says, it would require a groundswell of popular and extra-institutional support to make the university ​"look seriously out of step with their peer group" in higher education.
Having hit its stride less than a year after the Occupy movement effectively vilified corporate greed, the divestment movement is a product of its times: fiercely anti-corporate, with an unapologetic commitment to disruptive action. Fittingly, this spring, students at elite institutions like Harvard are bringing the urgency of the climate crisis to the halls of the 1%.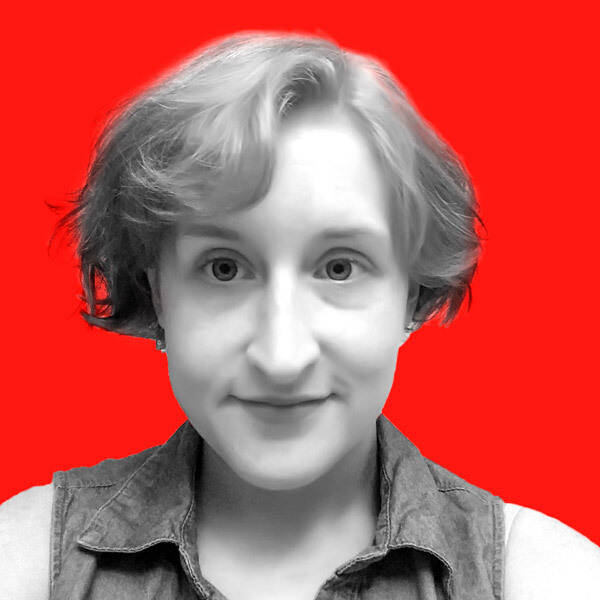 Kate Aronoff is a staff writer at The New Republic and author of Overheated: How Capitalism Broke the Planet — And How We Fight Back. She is co-author of A Planet To Win: Why We Need a Green New Deal and co-editor of We Own the Future: Democratic Socialism—American Style. Follow her on Twitter @katearonoff.