American Hunger-Related Healthcare Costs Exceeded $160 Billion in 2014, According to New Study
Food insecurity, especially for children, remains near record high despite the Great Recession's official end.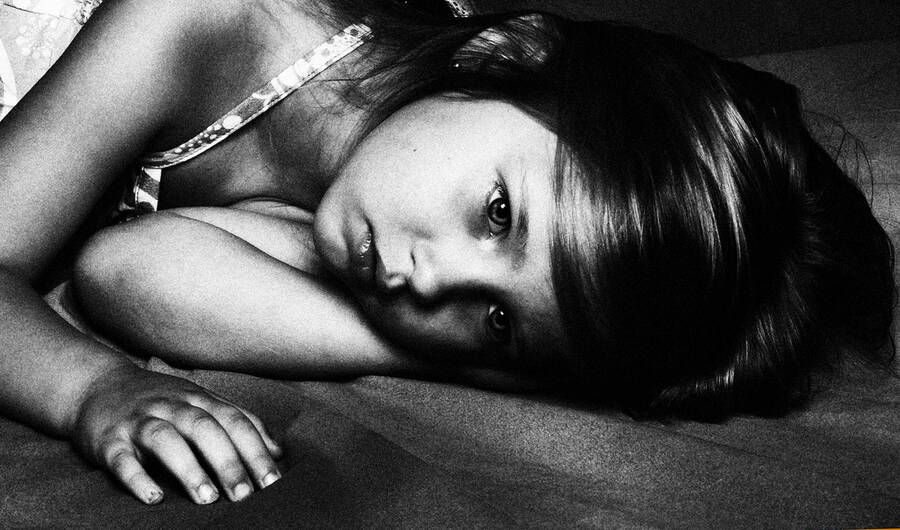 While the offi­cial end of the Great Reces­sion is a full five years behind us, there are now near­ly 12 mil­lion more Amer­i­cans who lack enough resources to access ade­quate food than there were in 2007, a num­ber that has only improved slight­ly since Unit­ed States food inse­cu­ri­ty peaked at over 21 per­cent in 2009. These sta­tis­tics alone are dis­turb­ing. But as detailed in a new study released today as part of Bread for the World Insti­tute​'s 2016 Hunger Report, absence of food secu­ri­ty in the U.S. car­ries enor­mous health­care costs, more than $160 bil­lion in 2014.
Currently about 50 million Americans meet the USDA criteria for food insecurity. About 15 million of them are children.
Using data from the U.S. Depart­ment of Agri­cul­ture (USDA), Cen­sus Bureau and research on food secu­ri­ty pub­lished in peer-reviewed aca­d­e­m­ic jour­nals between 2005 and 2015, a team of researchers led by Boston Uni­ver­si­ty School of Med­i­cine asso­ciate pro­fes­sor of pedi­atrics John Cook, esti­mat­ed these health care costs by look­ing at the costs of treat­ing dis­eases and health con­di­tions asso­ci­at­ed with house­hold food inse­cu­ri­ty plus earn­ings lost when peo­ple took time off work because of these ill­ness­es or to care for fam­i­ly mem­bers with ill­ness­es relat­ed to food insecurity.
As Cook, who is also research sci­en­tist and prin­ci­pal inves­ti­ga­tor with Children's Health Watch, explained to In These Times, lack of access to ade­quate food does not nec­es­sar­i­ly direct­ly cause a par­tic­u­lar ill­ness but ​"plays a role in that dis­ease occur­ring." Years of research con­sis­tent­ly shows food inse­cu­ri­ty increas­es the risk for a range of health prob­lems. These risks are par­tic­u­lar­ly great for chil­dren but poor and inad­e­quate nutri­tion also increas­es risk for adult health prob­lems, includ­ing obe­si­ty and chron­ic dis­eases, among them dia­betes, hyper­ten­sion and car­dio­vas­cu­lar dis­ease. It also exac­er­bates ill­ness dura­tion and sever­i­ty – in some cas­es sim­ply because peo­ple lack mon­ey for med­ica­tion – and there­fore treat­ment costs.
Putting this in a broad­er eco­nom­ic con­text, Bread for the World Insti­tute points out that the U.S. ​"spends more per capi­ta on health care than any oth­er high-income coun­try but com­pares poor­ly with these oth­ers on key pop­u­la­tion health indi­ca­tors such as life expectan­cy and child sur­vival. This is due," report authors, ​"in part to our tol­er­ance as a nation, for high­er lev­els of pover­ty and hunger."
Cur­rent­ly about 50 mil­lion Amer­i­cans meet the USDA cri­te­ria for food inse­cu­ri­ty. About 15 mil­lion of them are chil­dren. In 2014, 19.2 per­cent of U.S. house­holds with chil­dren were food inse­cure – about a third high­er than house­holds with­out. The Boston Uni­ver­si­ty research team found if the costs of spe­cial edu­ca­tion for chil­dren whose learn­ing abil­i­ties are averse­ly affect­ed by food inse­cu­ri­ty are fac­tored in along with relat­ed edu­ca­tion impacts for high-school­ers, the $160 bil­lion rose by an addi­tion­al near­ly $18 bil­lion. This brings a total esti­mate of direct and indi­rect health care costs of U.S. food inse­cu­ri­ty in 2014 to $178.93 billion.
Impacts on chil­dren are par­tic­u­lar­ly severe
Chil­dren whose house­holds lack ade­quate food are twice as like­ly to be in poor health and near­ly one-and-a-half times more like­ly to have asth­ma. Poor nutri­tion in ear­ly child­hood has also been linked to lat­er life health prob­lems, includ­ing dia­betes and car­dio­vas­cu­lar dis­ease. These chil­dren are also like­ly to be hos­pi­tal­ized more often. And as the Amer­i­can Acad­e­my of Pedi­atrics not­ed in its Octo­ber 2015 pol­i­cy state­ment rec­om­mend­ing that pedi­a­tri­cians screen all chil­dren for food inse­cu­ri­ty, ​"The health effects of hunger on chil­dren are per­va­sive and long-last­ing" and the effects of ​"not get­ting enough healthy food ear­ly in life…can last well into adulthood."
This ​"dietary depri­va­tion shows up in sub­tle ways," said assis­tant chief of pedi­atrics at Hen­nepin Coun­ty Med­ical Cen­ter and Uni­ver­si­ty of Min­neso­ta assis­tant pro­fes­sor of pedi­atrics Diana Cutts. It shows up "[in] devel­op­men­tal delays, more fre­quent ill­ness, ill­ness­es that last longer and iron defi­cien­cy ane­mia," Cutts explained. ​"It's very insid­i­ous," she said.
"It's real­ly a myth that we can iden­ti­fy a child as food inse­cure by look­ing at them. This was the case when Robert Kennedy toured the South in the 1960s, when chil­dren appeared frail. This is not the case in this day and age," said Cutts who is also a found­ing mem­ber of Children's Health Watch. ​"The only way we can iden­ti­fy food inse­cu­ri­ty is by ask­ing about it," she explained. ​"It's a real delu­sion that clin­i­cians will iden­ti­fy it otherwise."
Among the sub­tle and insid­i­ous effects of child­hood food inse­cu­ri­ty are its not only phys­i­o­log­i­cal but also psy­cho­log­i­cal impacts on children's neu­ro­log­i­cal health and devel­op­ment. Inad­e­quate nutri­tion ear­ly in life can impair learn­ing abil­i­ty and adverse­ly impact behav­ior. House­hold food inse­cu­ri­ty also cre­ates stress that can take a phys­i­cal toll on both adults but par­tic­u­lar­ly on chil­dren who are espe­cial­ly vul­ner­a­ble to these effects since they're at sen­si­tive stages of devel­op­ment. It's now been shown that stress can have not only neu­ro­log­i­cal impacts but also exac­er­bate effects of envi­ron­men­tal con­t­a­m­i­nants, includ­ing lead and air pollutants.
A recent study by Rice Uni­ver­si­ty researchers based on infor­ma­tion from a nation­wide U.S. Depart­ment of Edu­ca­tion sur­vey track­ing thou­sands of five and six year olds across the U.S. dur­ing the reces­sion found that chil­dren whose fam­i­lies were food inse­cure were more like­ly to have behav­ior prob­lems — more like­ly to act out, have poor inter­per­son­al skills and poor self-con­trol. As the Amer­i­can Acad­e­my of Pedi­atrics notes, such prob­lems can last from preschool through ado­les­cence, set­ting the stage for life­long aca­d­e­m­ic and oth­er difficulties.
Under­scor­ing Cutts' point about the chal­lenges of iden­ti­fy­ing food inse­cu­ri­ty, Bread for the World Insti­tute explains, " Food inse­cu­ri­ty and hunger do not mean the same thing, but they are indi­vis­i­ble. Food inse­cu­ri­ty means the specter of hunger is always present, if not on the attack then lurk­ing close by."
And notes Cook, address­ing food inse­cu­ri­ty affects every­one. ​"Even if we don't need [this help] it ben­e­fits all of us. If my child is sit­ting next to your child and my child didn't have break­fast and is like­ly to dis­rupt the class, that affects the whole class," he says.
What's to be done?
"Fed­er­al food assis­tance pro­grams are very impor­tant," said Cook. ​"But togeth­er they aren't able to solve this prob­lem. Part of the rea­son is the ebb and flow off the prob­lem com­bined with too much ebb and flow in the resources. Every year we have to fight to keep the fed­er­al sys­tem fund­ed," he explained. ​"When Con­gress refus­es to fund SNAP [the Sup­ple­men­tal Nutri­tion Assis­tance Pro­gram com­mon­ly referred to as food stamps], it makes it real­ly dif­fi­cult to deal with food inse­cu­ri­ty," said Cook.
While SNAP ben­e­fits were increased between 2009 and 2013, they were cut in 2014 so they are now about $40 a week per per­son. Accord­ing to the Cen­ter on Bud­get and Pol­i­cy Pri­or­i­ties (CBPP), cuts in tax cred­its for low- and mod­est-income work­ing fam­i­lies pro­posed by Repub­li­cans for 2016 are rough­ly the same as the esti­mat­ed health­care costs of cur­rent food inse­cu­ri­ty. These cuts, says CBPP would push about 16 mil­lion Amer­i­cans, includ­ing approx­i­mate­ly 8 mil­lion chil­dren, deep­er into poverty.
"WIC [the Spe­cial Sup­ple­men­tal Nutri­tion Pro­gram for Women, Infants, and Chil­dren], SNAP, school feed­ing pro­grams, sum­mer and child­care feed­ing pro­grams are all real­ly proven to pro­vide ben­e­fits in terms of improved dietary intake and improved health," says Cutts. Mak­ing sure fam­i­lies have easy access to these pro­grams, par­tic­u­lar­ly when chil­dren are out of school, is also key.
Adding to the cur­rent high health­care costs asso­ci­at­ed with U.S. food inse­cu­ri­ty, write Cook and col­leagues, are ​"the very high unem­ploy­ment lev­els dur­ing and after the Great Recession…unparalleled expan­sion of the num­ber of the long-term unem­ployed," along with ​"major increas­es in the num­ber of ​"invol­un­tary part time work­ers" – jobs that typ­i­cal­ly don't include ben­e­fits and have unpre­dictable sched­ules that com­pound child and oth­er fam­i­ly care needs.
The upshot, explained Cook, are ​"volatile incomes" and ​"episod­ic food inse­cu­ri­ty" and needs that may not nec­es­sar­i­ly be met by pub­lic food assis­tance pro­grams. As a result, pri­vate food assis­tance pro­grams have become what Cook calls ​"the main­te­nance sys­tem" that peo­ple depend on ​"chron­i­cal­ly or episodically."
To real­ly solve U.S. food inse­cu­ri­ty, says Melis­sa Boteach, vice pres­i­dent of the Cen­ter for Amer­i­can Progress​'s pover­ty to pros­per­i­ty pro­gram, ​"We need more good jobs." Increas­ing the min­i­mum wage even to $12 as pro­posed by Sen­a­tors Pat­ty Mur­ray (D‑Wash.) and Robert Scott (D‑Va.) would save some $53 bil­lion in nutri­tion assis­tance costs, says Boteach. ​"Good jobs," she says, are an impor­tant ​"pil­lar in the anti-hunger agen­da." In addi­tion to rais­ing the min­i­mum wage, says Boteach, we also need to improve what she calls ​"abu­sive sched­ul­ing" that will pro­vide greater income sta­bil­i­ty and to improve people's abil­i­ty to join a union.
"We also need to strength­en assis­tance pro­grams," so they can bet­ter respond when peo­ple need assis­tance, says Boteach. Part of this means bol­ster­ing exist­ing food assis­tance, increas­ing what they pro­vide so peo­ple can buy bet­ter food and not run out at the end of the month, an effect that's been linked direct­ly to adverse health out­comes – includ­ing spikes in emer­gency room vis­its for chil­dren and for adults with chron­ic ill­ness­es such as diabetes.
"What is clear is that the health-relat­ed costs of food inse­cu­ri­ty and hunger are high, and are like­ly to increase unless addressed," write Cook and col­leagues. These, they say, ​"are sys­temic prob­lems that result from numer­ous mar­ket, pol­i­cy, and lead­er­ship failures."
"The costs in the report are nowhere near the total costs," Cook told In These Times. Fail­ing to address these issues, he explained affects every­one. ​"There's no them in this sit­u­a­tion, there is only us."
Eliz­a­beth Gross­man
is the author of
Chas­ing Mol­e­cules: Poi­so­nous Prod­ucts, Human Health, and the Promise of Green Chem­istry
,
High Tech Trash: Dig­i­tal Devices, Hid­den Tox­i­cs, and Human Health
, and oth­er books. Her work has appeared in a vari­ety of pub­li­ca­tions includ­ing
Sci­en­tif­ic Amer­i­can
,
Yale e

360
,
Envi­ron­men­tal Health Per­spec­tives
,
Moth­er Jones
,
Ensia
,
Time
,
Civ­il Eats
,
The Guardian
,
The Wash­ing­ton Post
, Salon and
The Nation
.