We Desperately Need Medicare for All. These 10 Statistics Prove It.
As the House Rules Committee officially begins discussing Medicare for All, here's a reminder of the disastrous state of American healthcare.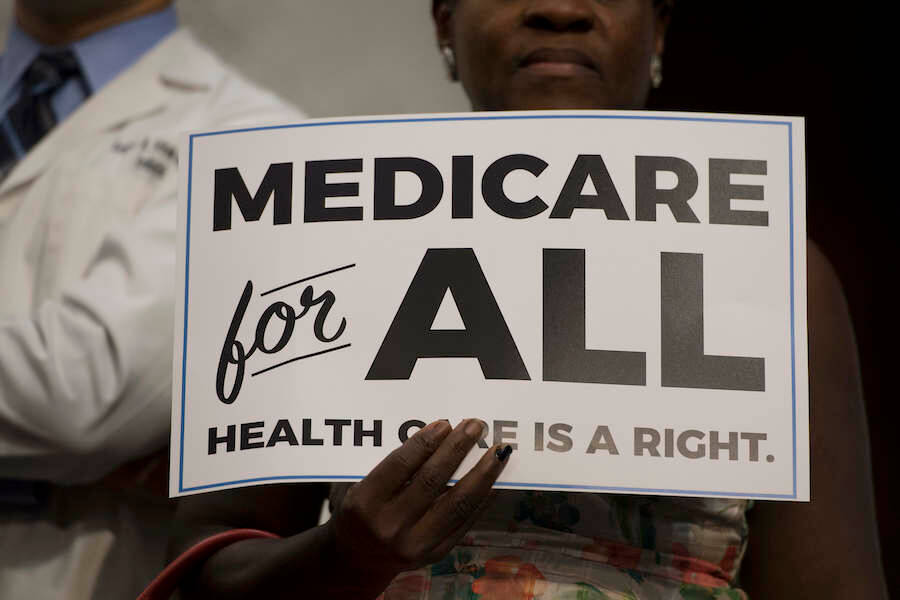 It's a big week for Medicare for All. Today the House Rules Committee will hold its first-ever congressional hearing to discuss U.S. Rep. Pramila Jayapal's (D-Wash.) Medicare for All Act of 2019, and on Wednesday, the Congressional Budget Office will release a report addressing many of the key questions about single-payer healthcare. This discussion couldn't come soon enough. Here's a statistical snapshot of the gravity of America's current healthcare crisis.
28

,

300

,

000

- People uninsured in the United States in the first quarter of

2018

.

530

,

000

- Estimated number of families who file bankruptcy each year due to medical issues and bills

44

% - Americans who didn't go to a doctor when they were sick or injured because of cost, according

34

% - Cancer patients who borrowed money from friends or family to pay for care in

2016

79

% - Increased death rate for cancer patients who filed for bankruptcy in

2016

$

75

,

375

- Cost of a heart bypass operation in

2016

in the U.S.
$

15

,

742

- Cost of a heart bypass operation in

2016

in the Netherlands
$

1

,

443

- U.S. per capita spending on pharmaceutical costs in

2016

, the highest in the world

840

% - Increase in spending for insulin from

2007

to

2017

on Medicare Part D (Medicare's prescription drug plan)
$

5

,

110

,

000

,

000

,

000

- Estimated

10

-year cost savings of the single-payer healthcare system proposed in Sen. Bernie Sanders' Medicare for All Act