We Desperately Need Medicare for All. These 10 Statistics Prove It.
As the House Rules Committee officially begins discussing Medicare for All, here's a reminder of the disastrous state of American healthcare.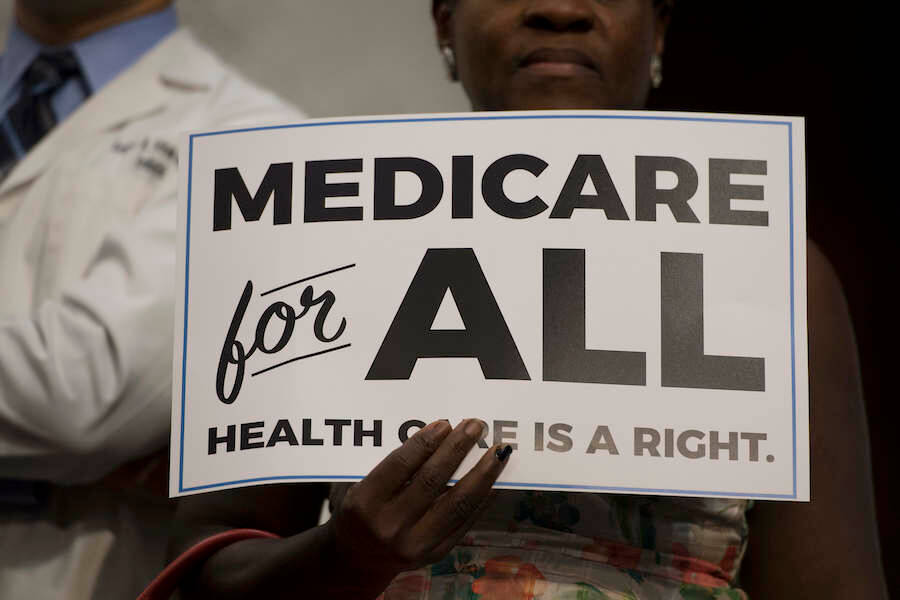 It's a big week for Medicare for All. Today the House Rules Committee will hold its first-ever congressional hearing to discuss U.S. Rep. Pramila Jayapal's (D‑Wash.) Medicare for All Act of 2019, and on Wednesday, the Congressional Budget Office will release a report addressing many of the key questions about single-payer healthcare. This discussion couldn't come soon enough. Here's a statistical snapshot of the gravity of America's current healthcare crisis.
28

,

300

,

000

- People uninsured in the United States in the first quarter of

2018

.

530

,

000

- Estimated number of families who file bankruptcy each year due to medical issues and bills

44

% - Americans who didn't go to a doctor when they were sick or injured because of cost, according

34

% - Cancer patients who borrowed money from friends or family to pay for care in

2016

79

% - Increased death rate for cancer patients who filed for bankruptcy in

2016

$

75

,

375

- Cost of a heart bypass operation in

2016

in the U.S.
$

15

,

742

 — Cost of a heart bypass operation in

2016

in the Netherlands
$

1

,

443

- U.S. per capita spending on pharmaceutical costs in

2016

, the highest in the world

840

% - Increase in spending for insulin from

2007

to

2017

on Medicare Part D (Medicare's prescription drug plan)
$

5

,

110

,

000

,

000

,

000

- Estimated

10

-year cost savings of the single-payer healthcare system proposed in Sen. Bernie Sanders' Medicare for All Act
Support this work
Reader donations, many as small as just $5, are what fund the work of writers like this—and keep our content free and accessible to everyone. If you support this work, will chip in to help fund it?

It only takes a minute to donate. Click here to make a tax-deductible donation.
Help support this work
As a reader-supported, nonprofit publication, all of the journalism In These Times produces is made possible by readers like you. If you support this work, will chip in $5 or more to help fund it?