Ready for a Woman, But Not Hillary Clinton
She may be a feminist, but Hillary Clinton's policies and demeanor fit nicely with the old boys' club on Capitol Hill.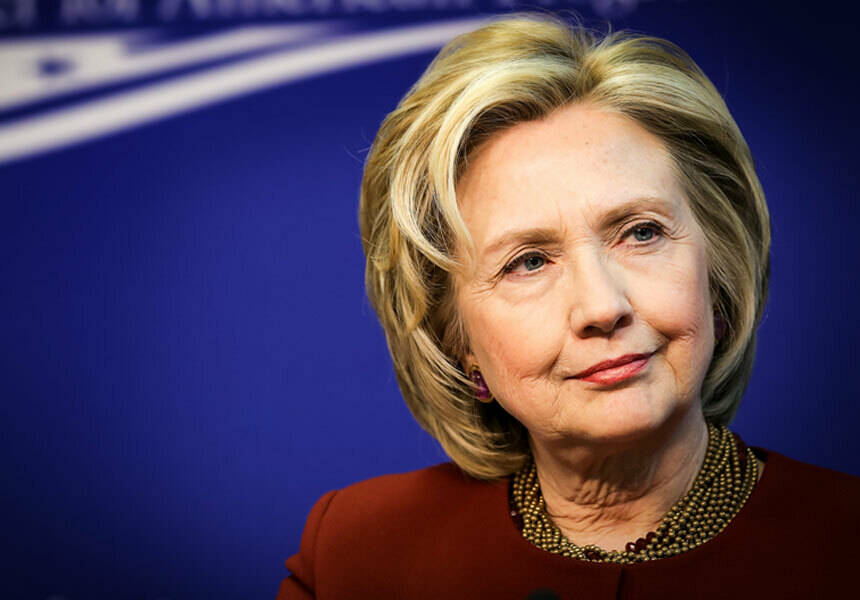 Whether or not the email con­tro­ver­sy sur­round­ing Hillary Clin­ton will mat­ter nine months from now, it threw some of us back to a place we didn't want to go: wish­ing some­one else might be the one to become the first woman pres­i­dent. Reports sur­faced that she had used her per­son­al email account for State Depart­ment busi­ness, allow­ing her con­sid­er­able con­trol over her email records. In a defen­sive press con­fer­ence, a some­what haughty Clin­ton said the main rea­son for this prac­tice was ​"con­ve­nience" and that she and her attor­neys would decide which emails to release.
We may hold Hillary, the feminist, to a higher standard. After all, feminist politics has meant challenging patriarchy: trying to bring equity to family life, humanizing the workplace, prioritizing women's issues in politics, exposing violence against women, and confronting the dangers of militarism and imperialism. It has not meant adopting the stereotypically male traits and behaviors so interwoven with tough-guy policies.
As var­i­ous com­men­ta­tors have point­ed out, Mau­reen Dowd most scathing­ly, Hillary's han­dling of the email con­tro­ver­sy has remind­ed peo­ple of her prick­li­ness, her sense of enti­tle­ment: ​"You seemed like an annoyed queen, radi­at­ing irri­ta­tion at any­one who tried to hold you account­able." As this gen­dered crit­i­cism sug­gests, Dowd has it in for Clin­ton: Last June, Media Mat­ters ana­lyzed 195 of Dowd's columns on Clin­ton since late 1993 and found that 72 per­cent of them were neg­a­tive, cast­ing her as pow­er-hun­gry, a pho­ny and a betray­er of feminism.
Unlike Dowd, I have been less con­cerned about Clinton's per­son­al­i­ty and more wor­ried about her pur­su­ing cen­ter-right poli­cies at home and abroad. Nonethe­less, right­ly or wrong­ly, many of us do make a con­nec­tion between a tough, seem­ing­ly unfeel­ing pub­lic per­sona and tough, unfeel­ing pub­lic pol­i­cy, even when it comes to male politi­cians — Chris Christie, for exam­ple, seems a bul­ly with hard­line policies.
And we may hold Hillary, the fem­i­nist, to a high­er stan­dard. After all, fem­i­nist pol­i­tics has meant chal­leng­ing patri­archy: try­ing to bring equi­ty to fam­i­ly life, human­iz­ing the work­place, pri­or­i­tiz­ing women's issues in pol­i­tics, expos­ing vio­lence against women, and con­fronting the dan­gers of mil­i­tarism and impe­ri­al­ism; it has also come to mean bat­tling racism, homo­pho­bia and envi­ron­men­tal dis­as­ter. It has not meant adopt­ing the stereo­typ­i­cal­ly male traits and behav­iors so inter­wo­ven with tough-guy policies.
Hillary's impe­ri­ous press con­fer­ence per­for­mance brought back mem­o­ries. She vot­ed for the Iraq War, vot­ed to label Iran's Rev­o­lu­tion­ary Guard Corps a ter­ror­ist orga­ni­za­tion (which Joe Biden and oth­er Democ­rats vot­ed against), and crit­i­cized Oba­ma for not being tough enough with Syr­ia. When she was First Lady, the closed-door meet­ings she held as head of the health­care task force gen­er­at­ed con­sid­er­able con­tro­ver­sy and prompt­ed a major stake­hold­er — the Asso­ci­a­tion of Amer­i­can Physi­cians and Sur­geons — to sue to learn who, exact­ly, belonged to this group that was going to shape their lives and work. In 2007, Clin­ton caved to attacks from con­ser­v­a­tives and scut­tled her fam­i­ly-friend­ly pro­pos­al for a ​"baby bond" — $5,000 giv­en to every Amer­i­can at birth that could be invest­ed for a col­lege edu­ca­tion, or a home. And she has spent a great deal of time behind closed doors with wealthy donors rather than with reg­u­lar voters.
While I doubt most Amer­i­cans revis­it­ed any of this, the scan­dal has hurt her. A late March CBS poll showed her approval rat­ing down 12 per­cent­age points since Novem­ber 2013, to 26 per­cent, with 47 per­cent say­ing they do not see her as hon­est and trustworthy.
Now, giv­en where we are — a Con­gress that is 80 per­cent white and 80 per­cent male, an infant mor­tal­i­ty rate high­er than that of 27 oth­er wealthy coun­tries, over five mil­lion more women than men liv­ing below the pover­ty line, women hold­ing only 4.8 per­cent of CEO posi­tions in For­tune 500 com­pa­nies — aren't we over­due for a woman pres­i­dent? Yes, but not just any woman (think Sarah Palin): one with gen­uine fem­i­nist and pro­gres­sive sen­si­bil­i­ties. For many of us in Clinton's gen­er­a­tion, fem­i­nism did not mean try­ing to be more like men.
I have lit­tle doubt that Clin­ton, if elect­ed, will play hard­ball with the Repub­li­cans more deter­mined­ly than Oba­ma did in his first six years; indeed, that's what her press con­fer­ence sug­gests. But we are now remind­ed of a seem­ing cold­ness there, an oppor­tunism, a lack of empa­thy with the 99%, and a fail­ure to chan­nel female com­pas­sion (how­ev­er social­ized, of course). If we are going to have a female pres­i­dent, many of us would actu­al­ly want her to not be like a man, but instead to bring a tru­ly fem­i­nist sen­si­bil­i­ty to heal­ing our coun­try from, yes, the ongo­ing, utter­ly destruc­tive wages of patriarchy.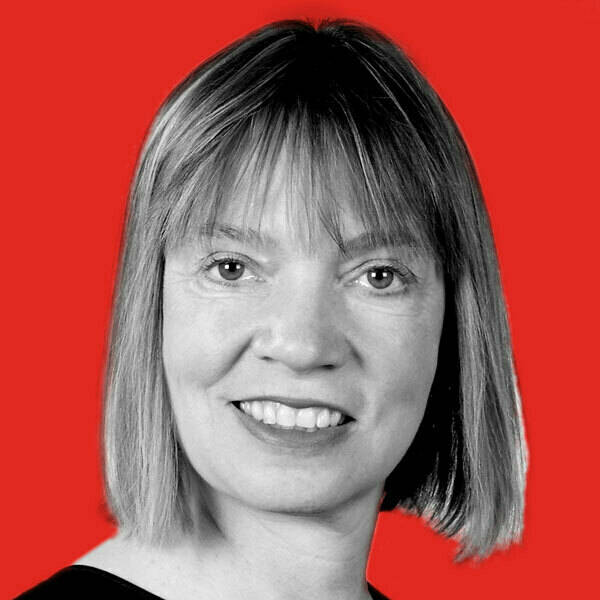 Susan J. Dou­glas
is a pro­fes­sor of com­mu­ni­ca­tions at the Uni­ver­si­ty of Michi­gan and a senior edi­tor at
In These Times
. Her forth­com­ing book is
In Our Prime: How Old­er Women Are Rein­vent­ing the Road Ahead.
.