Nearly Half a Million U.S. Homes Are About to Become Unaffordable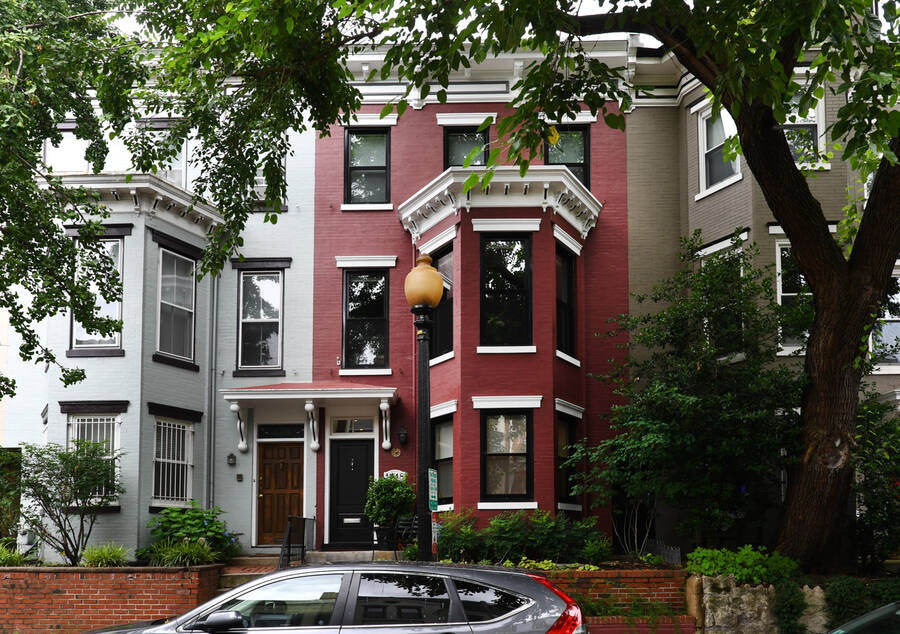 With mil­lions of work­ing-class Amer­i­cans already fac­ing a severe hous­ing cri­sis, the next decade could spell anoth­er tremen­dous shock for the rental mar­ket. That's thanks to the Low Income Hous­ing Tax Cred­it, or LIHTC, which has helped to cre­ate approx­i­mate­ly 3 mil­lion afford­able hous­ing units over the last 30 years.
A new report shows that near­ly half a mil­lion of these units are set to hit the end of their 30-year afford­abil­i­ty require­ments by 2029 and low-income renters every­where could soon find them­selves in a pre­car­i­ous posi­tion, once more dis­placed by a hous­ing mar­ket that's only become more volatile since the 2008 finan­cial crash.
Accord­ing to ​"Bal­anc­ing Pri­or­i­ties," co-pub­lished by the Nation­al Low Income Hous­ing Coali­tion (NLI­HC) and the Pub­lic and Afford­able Hous­ing Research Cor­po­ra­tion (PAHRC), a cumu­la­tive total of 486,799 units will lose their afford­abil­i­ty require­ments in the next decade. In addi­tion to the report, both orga­ni­za­tions help main­tain the Nation­al Hous­ing Preser­va­tion Data­base map, which can help indi­vid­ual neigh­bor­hoods iden­ti­fy build­ings in their com­mu­ni­ties that may be threat­ened in the com­ing years.
The report finds that only 17 per­cent of the expir­ing afford­able units are owned by non-prof­it enti­ties, and while those prop­er­ties will like­ly remain afford­able, res­i­dents in the 83 per­cent of for-prof­it owned LITHC prop­er­ties will like­ly be sub­ject­ed to mar­ket-rate prices and dis­in­vest­ment, fur­ther exac­er­bat­ing hous­ing inequal­i­ty. Accord­ing to Kara Brod­fuehrer, a staff attor­ney at the Nation­al Hous­ing Law Project, state hous­ing agen­cies and com­mu­ni­ty groups should begin think­ing ahead as these changes come onto the hori­zon, mak­ing it eas­i­er for res­i­dents to stay in their homes.
"I think ten­ants in these prop­er­ties don't even know that this is hap­pen­ing, because there's not a whole lot writ­ten into the LITHC pro­gram," Brod­fuehrer said. ​"There just isn't a whole lot being done proac­tive­ly to address these issues before they hap­pen, and if ten­ants are giv­en notice ear­ly enough they can start push­ing things so a solu­tion can be put in place."
The report empha­sizes one of the great­est chal­lenges that will face com­mu­ni­ties los­ing LIHTC hous­ing: Which units should be pri­or­i­tized when it comes to fight­ing for their preser­va­tion? It's a dilem­ma with­out clear answers. But the poten­tial dis­place­ment of mil­lions of low-income renters already deal­ing with years of hous­ing inse­cu­ri­ty under­scores just how lit­tle the U.S. gov­ern­ment has invest­ed in afford­able hous­ing, par­tic­u­lar­ly after mil­lions were thrown out of their homes and into the rental mar­ket a decade ago.
"If we had ade­quate resources, a lot of the deci­sions and trade-offs would­n't have to be made," said Andrew Aurand, vice pres­i­dent for research at NLIHC.
Accord­ing to the report, 29 per­cent of the expir­ing units are locat­ed in high and very-high oppor­tu­ni­ty com­mu­ni­ties. Thanks to resources like greater tran­sit acces­si­bil­i­ty, bet­ter-fund­ed schools, and near­by jobs, these units are an impor­tant tool to ensure that work­ing-class renters have the chance to find upward mobil­i­ty in oth­er­wise dif­fi­cult cir­cum­stances. But if for-prof­it devel­op­ers switch to mar­ket-rate rents — out of the reach of cur­rent res­i­dents — it may be impos­si­ble to restore afford­abil­i­ty in these neighborhoods.
"At the cur­rent devel­op­ment costs, it may be real­ly dif­fi­cult to put afford­able units back in those com­mu­ni­ties," said Keely Jones Stater, direc­tor of research and indus­try intel­li­gence at PAHRC. ​"With­out pre­serv­ing those units, we won't be able to replace them."
But with 51 per­cent of the LIHTC units found in low-oppor­tu­ni­ty, often high­ly seg­re­gat­ed com­mu­ni­ties, oth­er ques­tions emerge. ​"A deci­sion not to pre­serve LIHTC hous­ing in low­er oppor­tu­ni­ty neigh­bor­hoods poten­tial­ly results in hous­ing insta­bil­i­ty and dis­in­vest­ment, while a deci­sion to pre­serve such hous­ing poten­tial­ly rein­forces pat­terns of seg­re­ga­tion and lim­its access to high­er oppor­tu­ni­ty neigh­bor­hoods," the report argues. In these com­mu­ni­ties, the more press­ing issue may be dete­ri­o­rat­ing build­ings, harm­ing res­i­dents who want to stay in their homes.
"Peo­ple liv­ing in those com­mu­ni­ties may wish to stay there," Aurand said. ​"You don't want them to lose their afford­able hous­ing, but that may take away resources that you may invest in pre­serv­ing or expand­ing afford­able hous­ing in high­er-oppor­tu­ni­ty neighborhoods."
Beyond the dis­tur­bances renters will soon face, the LIHTC has already proven to be an inad­e­quate approach to afford­able hous­ing in the Unit­ed States. Accord­ing to the report, 44 per­cent of LIHTC house­holds report income at 30 per­cent or less of the Area Medi­an Income (AMI), and 32 per­cent fall between 31 and 50 per­cent of AMI. But because LITHC units are pri­mar­i­ly pegged to ​"afford­able" lev­els for those mak­ing at least 50 per­cent of AMI, large num­bers of these renters remain over­whelmed by rent costs.
Accord­ing to the report, near­ly 30 per­cent of fam­i­lies mak­ing 30 per­cent of AMI were pay­ing at least half of their income towards rent, mak­ing them severe­ly rent bur­dened, while 70 per­cent of the same pop­u­la­tion cur­rent­ly receive some oth­er form of rental assis­tance, often in the form of Sec­tion 8 vouchers.
"It's almost like adding to injury," Stater said. ​"With the afford­abil­i­ty cri­sis grow­ing even for upper- and mid­dle-income house­holds, it's going to con­tin­ue to crunch the poor, because there's going to be more renters vying for these units."
While the mas­sive short­com­ings of LITHC hous­ing will only become more appar­ent as these units lose their afford­abil­i­ty require­ments, and activists will like­ly soon find them­selves in renewed strug­gles to keep poor fam­i­lies ade­quate­ly housed, the report also offers the oppor­tu­ni­ty to imag­ine hous­ing beyond the mar­ket­place. For those low-income fam­i­lies who can't afford the LITHC units they occu­py, it's already clear how inad­e­quate the sta­tus quo is for renters just look­ing for shel­ter with­out fear of evic­tion. Although it's hard to imag­ine with­in the cur­rent polit­i­cal cli­mate, advo­cates hope the fail­ure of LITHC to house work­ing-class peo­ple will serve as a cat­a­lyst to imag­ine a world in which hous­ing is a human right.
"We always have to be cog­nizant that we're not find­ing a mag­ic bul­let when we pri­va­tize a pub­lic pro­gram and lever­age mar­ket dol­lars, because it's always linked to pub­lic dol­lars," Stater said. ​"We need to renew our com­mit­ment to pro­vid­ing a safe­ty net to peo­ple and pro­vid­ing a decent home for every per­son in our country."
Tan­ner Howard
is a free­lance jour­nal­ist and In These Times edi­to­r­i­al intern. He's also a mem­ber of the Demo­c­ra­t­ic Social­ists of Amer­i­ca, orga­niz­ing pri­mar­i­ly around hous­ing and edu­ca­tion justice.