How Evangelicals Revolutionized U.S. Politics
Even as they lament the imminent demise of Christianity and the oppression of true believers, evangelicals maintain an outsized influence on politics and policy.
One of the under-report­ed and large­ly for­got­ten sto­ries of George W. Bush's war in Iraq was the cam­paign by evan­gel­i­cal Chris­tians to spread the gospel in the after­math of the inva­sion. Per­haps you thought the war was about oil. In truth, it was also about Jesus.
"The weird, co-dependent relationship between evangelicals and 'mainstream' America endures, even as the tension between revelation and reason renders it evermore dysfunctional."
In The Evan­gel­i­cals: The Strug­gle to Shape Amer­i­ca, jour­nal­ist Frances FitzGer­ald notes that evan­gel­i­cal Chris­tians had cre­at­ed a com­pre­hen­sive plan to con­vert Mus­lims in the years before the 9⁄11 attacks, focus­ing on the nations ​"between the 10th and 40th par­al­lels north of the equa­tor in Africa, the Mid­dle East, and Asia, where much of the world's Mus­lim pop­u­la­tion lived." The South­ern Bap­tist Con­ven­tion (SBC), the largest Protes­tant denom­i­na­tion in the Unit­ed States, had a par­tic­u­lar­ly strong inter­est in Iraq. Accord­ing to the leader of a mis­sion­ary orga­ni­za­tion, con­ser­v­a­tive Chris­tians ​"had prayed for years that Iraq would some­how be open to the gospel."
Some­how it was, of course. The U.S. inva­sion began in the mid­dle of March, 2003, and by ​"ear­ly April rep­re­sen­ta­tives of the Inter­na­tion­al Bible Soci­ety were already in Iraq watch­ing the bombs fall and dis­trib­ut­ing tracts and videos," FitzGer­ald writes. The Inter­na­tion­al Mis­sion Board of the SBC ​"announced that eight hun­dred mis­sion­ar­ies had vol­un­teered to dis­trib­ute food and shel­ter and to ​'help Iraqis have true free­dom in Jesus Christ.'"
FitzGerald's account of evan­gel­i­cals in Iraq takes up only a few pages in her 700-plus page book, but it sums up one of her main themes, which is that evan­gel­i­cals have often shaped Amer­i­can pol­i­tics and pol­i­cy far more pro­found­ly than we rec­og­nize until after the fact. Last Novem­ber, for exam­ple, white evangelical/​ born-again vot­ers gave Don­ald Trump 81 per­cent of their vote. Exit polling after the 2004 elec­tion showed that ​"moral val­ues" were the high­est pri­or­i­ty for a plu­ral­i­ty of vot­ers, most of whom vot­ed for Bush.
"Democ­rats had not seen this com­ing," FitzGer­ald notes. But then, they nev­er do: ​"Even the well informed tend to have very short atten­tion spans when it comes to evangelicals."
That's part­ly because evan­gel­i­cals are in a per­pet­u­al state of despair about their wan­ing influ­ence in Amer­i­can life, and it's easy to accept their laments at face val­ue. But all the weep­ing and wail­ing serves a prac­ti­cal pur­pose and has lit­tle basis in real­i­ty. Despair has been evan­gel­i­cals' ener­giz­ing and orga­niz­ing tool from the very begin­ning, help­ing them thrive even as they lament the immi­nent demise of Chris­tian­i­ty and the oppres­sion of true believers.
What is truth?
FitzGerald's pre­vi­ous works include Fire in the Like: The Viet­namese and the Amer­i­cans in Viet­nam, a book about Viet­nam for which she won a Pulitzer Prize and the Nation­al Book Award, Way Out There in the Blue, the sto­ry of the ​"Star Wars" mis­sile pro­gram under Ronald Rea­gan, and Cities on a Hill, an account of sev­er­al ​"vision­ary com­mu­ni­ties," includ­ing a long chap­ter on the Bap­tist pas­tor Jer­ry Fal­well. In The Evan­gel­i­cals, she explic­it­ly lim­its her scope to white evan­gel­i­cals, right­ly not­ing that the African-Amer­i­can evan­gel­i­cal tra­di­tion has its own very dif­fer­ent tra­jec­to­ry and commitments.
FitzGer­ald traces the ori­gins of evan­gel­i­cal­ism to the late 19th cen­tu­ry, when lib­er­al­iz­ing trends with­in the Protes­tant denom­i­na­tions led some Chris­tians to wres­tle with whether Christianity's claims were metaphor­i­cal­ly true or, in fact, lit­er­al­ly true. Most impor­tant­ly, is the Bible the inerrant word of God or a work of lit­er­a­ture, cre­at­ed by humans? And is Jesus a divine being whose life and cru­ci­fix­ion made human sal­va­tion pos­si­ble — or a great, but human, moral prophet?
Much of evangelicalism's his­to­ry is the sto­ry of the widen­ing gulf between Chris­tians who staked out irrec­on­cil­able answers to those ques­tions. In the half-cen­tu­ry between the end of Civ­il War and World War I, the con­ser­v­a­tive Chris­tians who came to iden­ti­fy as evan­gel­i­cals slow­ly lost their grip on a wide swathe of insti­tu­tions, espe­cial­ly insti­tu­tions of high­er edu­ca­tion, which trans­lat­ed into a mas­sive loss of cul­tur­al author­i­ty. That was the con­text for the famous Scopes tri­al in 1925, when a teacher in Ten­nessee was con­vict­ed for teach­ing evo­lu­tion in a pub­lic school. Two incom­pat­i­ble ways of under­stand­ing the world were on tri­al: William Jen­nings Bryan, the great pop­ulist evan­gel­i­cal, defend­ing ​"rev­e­la­tion" and cre­ation­ism, and Clarence Dar­row, the great lawyer and human­ist, argu­ing for a sci­en­tif­ic under­stand­ing of human ori­gins. It was a fun­da­men­tal choice between two dif­fer­ent notions of truth, two dif­fer­ent sources of authority.
Evan­gel­i­cals and their ultra-lit­er­al­ist cousins, fun­da­men­tal­ists, lost the pub­lic-rela­tions bat­tle at Scopes. Bryan was wide­ly mocked for his inco­her­ent defense, and his death soon after the tri­al seemed sym­bol­ic of evangelicalism's fate. And much of evangelicalism's pow­er over the past cen­tu­ry has derived, para­dox­i­cal­ly, from embrac­ing that sto­ry­line: Evan­gel­i­cals are the faith­ful rem­nant of true Chris­tians, per­se­cut­ed by sec­u­lar soci­ety for their faithfulness.
The more com­plex real­i­ty is that, while evan­gel­i­cals lost much of their pow­er in main­stream insti­tu­tions through the 20th cen­tu­ry, they built a par­al­lel uni­verse of insti­tu­tions that drew on a deep well of pop­ulism. In doing so, they learned to com­pete and thrive in the cul­tur­al mar­ket­place. Fun­da­men­tal­ists aimed to sep­a­rate from main­stream Amer­i­can insti­tu­tions com­plete­ly, but among evan­gel­i­cals, there was a sym­bi­ot­ic rela­tion­ship: They con­tributed to the main­stream cul­ture and they drew from it what was use­ful to their pur­pos­es. They've long been mas­ters of media in all forms, cre­at­ing their own pub­lish­ing hous­es and radio, tele­vi­sion and web net­works. But these endeav­ors have often reached well beyond a strict­ly evan­gel­i­cal audi­ence — after all, the mis­sion is to share the ​"good news" about Jesus — and the line between Chris­t­ian and main­stream pop cul­ture has always been blurry.
Gra­ham: the insid­er as outsider
In the mid­dle decades of the 20th cen­tu­ry, the force that brought all the evan­gel­i­cal cur­rents togeth­er was Bil­ly Gra­ham. The revival­ist from North Car­oli­na, who grew up fun­da­men­tal­ist but embraced a less dog­mat­ic and sep­a­ratist vari­ety of evan­gel­i­cal­ism as his star rose, was in some ways as main­stream as it's pos­si­ble to be in Amer­i­can soci­ety. His revivals filled New York City's Madi­son Square Gar­den for sev­er­al weeks in the 1950s, and they filled sta­di­ums around the coun­try for many decades. He wrote books and a news­pa­per columns that were wide­ly read, and he was a con­fi­dante of every pres­i­dent from Har­ry Tru­man to George W. Bush. Even so, Gra­ham nev­er lost the evan­gel­i­cal sense of being set apart from Amer­i­can soci­ety and bur­dened with warn­ing the nation of God's immi­nent judge­ment, prob­a­bly at the hands of the Sovi­et Union. ​"Only as mil­lions of Amer­i­cans turn to Jesus Christ in this hour and accept him as Sav­ior," he once said, ​"can this nation pos­si­bly be spared the onslaught of demon-pos­sessed communism."
Gra­ham, who turns 100 next year, has retired from pub­lic life, and his role as the de fac­to nation­al pas­tor had large­ly fad­ed by the 1980s. He's nev­er been replaced, at least not by a sin­gle per­son. There are, instead, mul­ti­ple pow­er cen­ters anchored by dozens of preach­ers who typ­i­cal­ly pre­side over vast, mul­ti-faceted min­istries. In addi­tion to pas­tor­ing a con­gre­ga­tion, they write books, host radio and tele­vi­sion shows and orga­nize con­fer­ences. What hasn't changed since Graham's time is that, for all the despair among evan­gel­i­cals about the decline of Chris­tian­i­ty and the falling away of the faith­ful, the U.S. remains deeply reli­gious. A 2014 Gallup poll found that 28 per­cent of respon­dents believe that the Bible should be tak­en lit­er­al­ly, and anoth­er 47 per­cent said it was ​"the inspired word of God." Only 21 per­cent viewed it as pure­ly a work of literature.
Truer than the truth
FitzGer­ald duti­ful­ly cov­ers all of that ground. But the great strength of her book is its account of how evan­gel­i­cals got polit­i­cal­ly orga­nized and ener­gized and used their pow­er to trans­form U.S. pol­i­tics in the 1980s and 1990s, with con­se­quences that are still play­ing out. The evi­dence of their polit­i­cal pow­er became clear in 1980, with the elec­tion of Rea­gan. But Reagan's vic­to­ry cul­mi­nat­ed sev­er­al years of orga­niz­ing and mus­cle flex­ing by some of the movement's ear­ly lead­ers, notably Jer­ry Fal­well. In 1976, Fal­well orga­nized an ​"I Love Amer­i­ca" tour involv­ing a series of ral­lies around the nation. The tour, FitzGer­ald notes, ​"attract­ed enor­mous crowds. On plat­forms fes­tooned with red, white, and blue bunting [Fal­well] spoke of America's reli­gious ori­gins and the country's declen­sion into unbe­lief and sin. ​'This is a great nation,' he pro­claimed. ​"What has gone wrong? What hap­pened to this great repub­lic? We have for­sak­en the God of our fathers.'" In 1976, both pres­i­den­tial can­di­dates, Jim­my Carter and Ger­ald Ford, declared them­selves born-again Chris­tians. George Gallup, the poll­ster, declared it ​"the year of the evangelical."
Falwell's rise points to a great irony at the heart of evan­gel­i­cal­ism. The move­ment came into being as a great last stand on behalf of the truth, name­ly the Bible. But its lead­ers have often had a casu­al rela­tion­ship with the truth, and that fact has rarely been dis­qual­i­fy­ing. Fal­well, for exam­ple, invent­ed an exchange with Carter, in which he con­front­ed the pres­i­dent about the pres­ence of gays on the White House staff. Carter, accord­ing to Fal­well, ​"replied that he had to rep­re­sent the Amer­i­can peo­ple." When it was point­ed out that the con­fronta­tion hadn't actu­al­ly hap­pened, he ratio­nal­ized the sto­ry as a para­ble. As FitzGer­ald writes, ​"Fal­well often exer­cised what he con­sid­ered his right as a preach­er to tell sto­ries that … were truer than the truth."
The same lib­er­ty and loose­ness with truth is evi­dent in Pat Robert­son, the oth­er major archi­tect of the mod­ern Chris­t­ian Right. Though for­mal­ly a Bap­tist, Robert­son adopt­ed some of the doc­trines and prac­tices asso­ci­at­ed with Pen­te­costals, like faith heal­ing. On his TV pro­gram, The 700 Club, he claimed to cure his audi­ence of their afflic­tions, from bone spurs to cancer.
In addi­tion to being a heal­er, Robert­son claimed to have unlocked the truth about the glob­al sys­tem. In The New World Order (1991) he sup­pos­ed­ly exposed ​"a vast and sin­is­ter con­spir­a­cy that had shaped world his­to­ry from the French Rev­o­lu­tion through the Cold War," FitzGer­ald writes. The cen­tral play­ers includ­ed sev­er­al favorites of right-wing con­spir­acist think­ing, includ­ing the Coun­cil on For­eign Rela­tions and the Rock­e­feller fam­i­ly. But when you dug down far enough into the heart of dark­ness, you final­ly dis­cov­ered a secret soci­ety, the Illu­mi­nati, that had ​"caused the French Rev­o­lu­tion, inspired Marx and Engels, and fos­tered the Bol­she­vik move­ment," all with the help of Jew­ish bankers. The nation's only hope of thwart­ing ​"a world­wide satan­ic dic­ta­tor from win­ning his bat­tle," Robert­son thought, was ​"a vital, eco­nom­i­cal­ly strong, Chris­t­ian Unit­ed States."
Robert­son is now 87, and his influ­ence with­in evan­gel­i­cal­ism has great­ly dimin­ished. But in the 1980s and 1990s, he was a key fig­ure in the polit­i­cal mobi­liza­tion of con­ser­v­a­tive Chris­tians, chan­nel­ing their resent­ments into polit­i­cal activism. In 1988, Robert­son mount­ed his own bid for the GOP pres­i­den­tial nom­i­na­tion, and though it quick­ly fiz­zled, it inspired him to take his polit­i­cal engage­ment to a new lev­el. ​"We are going to place Pat Robert­son peo­ple on city coun­cils, school boards and leg­is­la­tures all over this coun­try," Robert­son announced after his campaign's demise. ​"That's [God's] plan for me and for this nation." He sub­se­quent­ly found­ed The Chris­t­ian Coali­tion to advance con­ser­v­a­tive caus­es and can­di­dates. The group and its exec­u­tive direc­tor, Ralph Reed, played a key role in the ​"Repub­li­can rev­o­lu­tion" of 1994, when the GOP deci­sive­ly took con­trol of both the House and the Senate.
Trump­ing Amer­i­can democracy
Robert­son down­played his more exot­ic reli­gious beliefs dur­ing the pres­i­den­tial race, por­tray­ing him­self as a main­stream busi­ness­man, and indeed, his sim­i­lar­i­ties with Trump are strik­ing. There is the para­noia and the con­spir­a­cy think­ing. There is the fact that both men made their careers as mas­ters of media. There is the talk of rev­o­lu­tion­iz­ing U.S. pol­i­tics: A Robert­son staffer once said that the 1988 cam­paign was about ​"a per­ma­nent restruc­tur­ing of Amer­i­can pol­i­tics." And, bizarrely, Robertson's cam­paign theme was a clunki­er ver­sion of Trump's own theme: ​"Restore the Great­ness of Amer­i­ca Through Moral Strength."
At the time of Robertson's short-lived bid, Trump was a New York real estate tycoon and a promi­nent sym­bol of the deca­dent 1980s, bask­ing in the suc­cess of his recent, best­selling book, The Art of the Deal. It was unimag­in­able that, three decades lat­er, he would tap the same ener­gies and woo the same audi­ence that Robert­son tried to exploit. And yet, in ret­ro­spect, it makes sense.
It helped that Trump became a real­i­ty TV star through his NBC show, The Appren­tice, reach­ing a lev­el of celebri­ty that dwarfed Robertson's. And Trump's zero-sum, win­ners and losers world­view spoke pow­er­ful­ly to an evan­gel­i­cal sub­cul­ture that was birthed and nur­tured in a sense of cri­sis, holds an apoc­a­lyp­tic view of humanity's fate and imag­ines itself to be set apart from main­stream Amer­i­can soci­ety, even as it ped­dles its ideas aggres­sive­ly in the cul­tur­al mar­ket­place. Trump, who spoke the evan­gel­i­cal lan­guage of betray­al and had their pose of being vic­tim­ized and per­se­cut­ed, promised sweet redemp­tion. Didn't Jesus say that the last shall be first? It hard­ly mat­tered that Trump per­pet­u­al­ly lied. Evan­gel­i­cals were accus­tomed to lead­ers — like Fal­well, like Robert­son, like thou­sands of oth­ers — whose words and claims are truer than the truth.
Evan­gel­i­cals have lost many bat­tles on many fronts over the past half cen­tu­ry. They've most­ly been on the los­ing side of the move­ments for racial, gen­der and LGBT jus­tice, and they haven't suc­ceed­ed in their cher­ished dream of repeal­ing repro­duc­tive rights. And yet, as FitzGerald's mas­ter­ful account reminds us, they aren't going any­where. Trump is now pres­i­dent and a hard­core evan­gel­i­cal, Mike Pence, is his poten­tial suc­ces­sor. The Supreme Court is dom­i­nat­ed by men cho­sen for their appeal to evan­gel­i­cals and red-state leg­is­la­tures are hotbeds of hard-right rad­i­cal­ism, pushed by evan­gel­i­cals and their insti­tu­tions. The weird, co-depen­dent rela­tion­ship between evan­gel­i­cals and ​"main­stream" Amer­i­ca endures, even as the ten­sion between rev­e­la­tion and rea­son ren­ders it ever­more dysfunctional.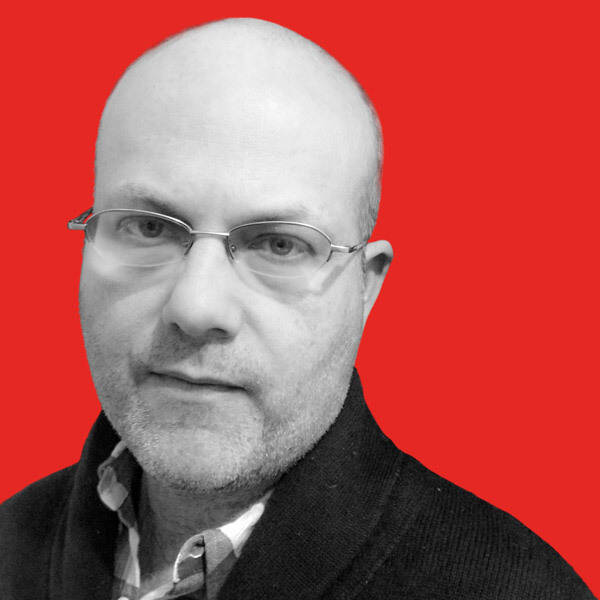 Theo Ander­son
is an In These Times con­tribut­ing writer. He has a Ph.D. in mod­ern U.S. his­to­ry from Yale and writes on the intel­lec­tu­al and reli­gious his­to­ry of con­ser­vatism and pro­gres­sivism in the Unit­ed States. Fol­low him on Twit­ter @Theoanderson
7
.