How Poor Children Are Bearing the Brunt of Austerity Cuts
The Illinois budget impasse is being used to erode childhood development programs for poor families.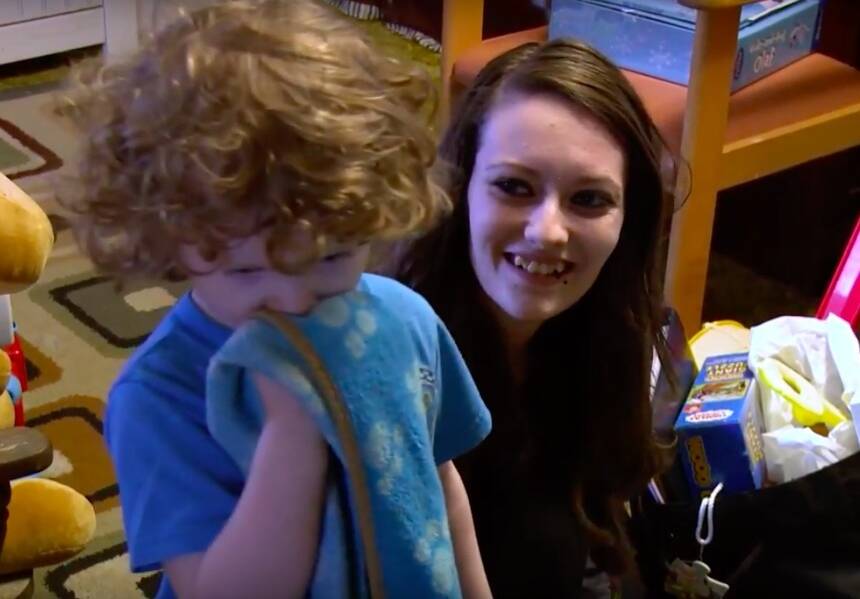 "Being a new mom is hard, and being a young mom is harder," says Rachel Deitsch, a 23-year-old participant in Healthy Start, an early childhood development program that serves low-income families. She is one of countless residents facing devastating austerity cuts, as Illinois lawmakers continue to fail at passing a real budget.
Illinois has not passed a real budget in nearly two years, the first state to go that long without a budget since the Great Depression.
The erosion of childhood programs is devastating in a state where, as of 2014, 41 percent of children under the age of 3 lived in low-income families. This video shows how young mothers in Illinois are left to fend for themselves, thanks to the erosion of vital public services.
Illinois has not passed a real budget in nearly two years, the first state to go that long without a budget since the Great Depression. Republican Gov. Bruce Rauner has refused to sign off on any budget that doesn't also curtail collective bargaining rights, leading to a showdown with the state's Democrats.
Stranded by the State—an 8‑part video series produced in partnership with Kartemquin Films — follows the families, workers and students living through these de facto budget cuts, showing the ways they deteriorate the fabric of Illinois communities. The series incorporates data connecting the situation in Illinois to long-term trends of austerity nationwide, including the staggering cuts proposed in President Donald Trump's first budget.
Did you know?
Many nonprofits have seen a big dip in support in the first part of 2021, and here at In These Times, donation income has fallen by more than 20% compared to last year. For a lean publication like ours, a drop in support like that is a big deal.

After everything that happened in 2020, we don't blame anyone for wanting to take a break from the news. But the underlying causes of the overlapping crises that occurred last year remain, and we are not out of the woods yet. The good news is that progressive media is now more influential and important than ever—but we have a very small window to make change.

At a moment when so much is at stake, having access to independent, informed political journalism is critical. To help get In These Times back on track, we've set a goal to bring in 500 new donors by July 31. Will you be one of them?
Here's how you can help
In These Times is funded entirely by readers like you, but through the first half of 2021, reader donations are down 20% compared to last year. If that continues, it could spell real trouble for In These Times. We're running a short fundraising drive (from now until July 31) to get things back on track. Will you chip in?