How Poor Children Are Bearing the Brunt of Austerity Cuts
The Illinois budget impasse is being used to erode childhood development programs for poor families.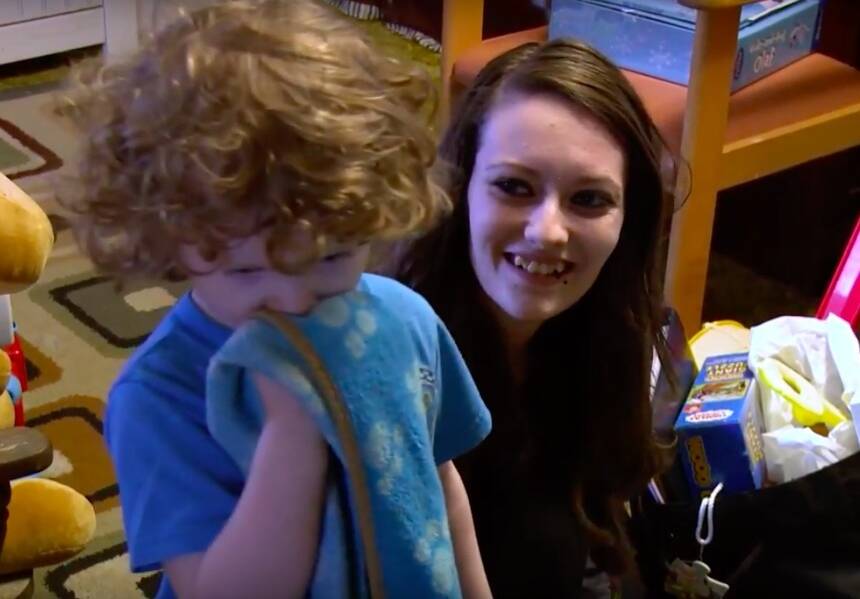 "Being a new mom is hard, and being a young mom is hard­er," says Rachel Deitsch, a 23-year-old par­tic­i­pant in Healthy Start, an ear­ly child­hood devel­op­ment pro­gram that serves low-income fam­i­lies. She is one of count­less res­i­dents fac­ing dev­as­tat­ing aus­ter­i­ty cuts, as Illi­nois law­mak­ers con­tin­ue to fail at pass­ing a real budget.
Illinois has not passed a real budget in nearly two years, the first state to go that long without a budget since the Great Depression.
The ero­sion of child­hood pro­grams is dev­as­tat­ing in a state where, as of 2014, 41 per­cent of chil­dren under the age of 3 lived in low-income fam­i­lies. This video shows how young moth­ers in Illi­nois are left to fend for them­selves, thanks to the ero­sion of vital pub­lic services.
Illi­nois has not passed a real bud­get in near­ly two years, the first state to go that long with­out a bud­get since the Great Depres­sion. Repub­li­can Gov. Bruce Rauner has refused to sign off on any bud­get that doesn't also cur­tail col­lec­tive bar­gain­ing rights, lead­ing to a show­down with the state's Democrats.
Strand­ed by the State—an 8‑part video series pro­duced in part­ner­ship with Kartemquin Films — fol­lows the fam­i­lies, work­ers and stu­dents liv­ing through these de fac­to bud­get cuts, show­ing the ways they dete­ri­o­rate the fab­ric of Illi­nois com­mu­ni­ties. The series incor­po­rates data con­nect­ing the sit­u­a­tion in Illi­nois to long-term trends of aus­ter­i­ty nation­wide, includ­ing the stag­ger­ing cuts pro­posed in Pres­i­dent Don­ald Trump's first budget.