How To Succeed in Business Without Adding Value
Private equity firms claim they help create jobs and improve businesses, but that is not the whole truth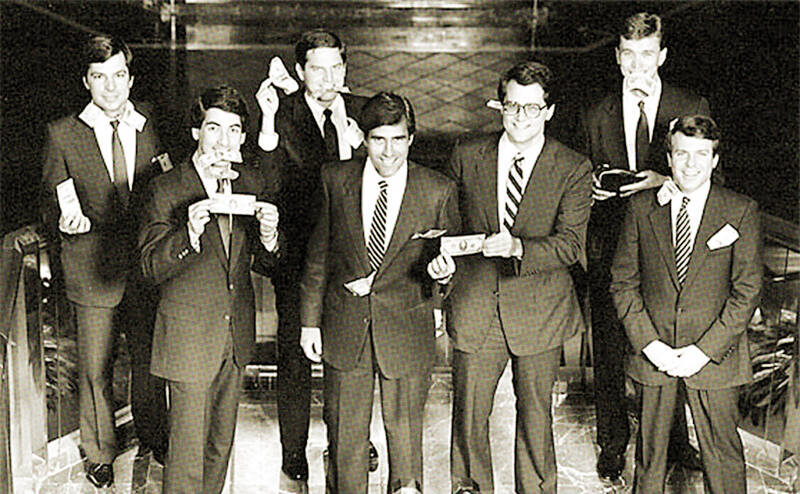 Pri­vate equi­ty funds first emerged in the late ​'70s and ​'80s as part of an ide­o­log­i­cal shift toward mak­ing the most for share­hold­ers, giv­ing momen­tum to an ear­ly wave of bank­ing dereg­u­la­tion and to changes in the tax code that made finan­cial engi­neer­ing more prof­itable. Firms like Bain Cap­i­tal, spun off in 1984 from the con­sult­ing firm Bain & Com­pa­ny, ben­e­fit­ed both from the elim­i­na­tion of old con­trols and from the new rules encour­ag­ing glob­al­iza­tion and financialization.
When a private equity firm "succeeds" (usually after buying an above-average business), much of their gains are reaped simply by transferring large amounts of wealth to themselves.
Here's how it works: The man­agers of pri­vate equi­ty firms cre­ate big invest­ment funds in which they are ​"gen­er­al part­ners." They pool unreg­u­lat­ed pri­vate mon­ey from a vari­ety of ​"lim­it­ed part­ners," rang­ing from pub­lic pen­sion funds to rich indi­vid­u­als (includ­ing, in the case of Bain, dubi­ous Cen­tral Amer­i­can plu­to­crats oper­at­ing out of tax havens such as Pana­ma). The gen­er­al part­ners then buy a busi­ness in what is called a ​"lever­aged buy­out," using more lim­it­ed-part­ner cap­i­tal and a huge loan, but very lit­tle of their own money.
The high debt, or ​"lever­age," great­ly mul­ti­plies the prof­it on suc­cess­es, but also increas­es finan­cial insta­bil­i­ty. The loans must be paid off even if busi­ness slows – a minor wor­ry for the pri­vate equi­ty fund, because it isn't respon­si­ble for those pay­ments. Instead, the pur­chased busi­ness owes the debt cre­at­ed to buy it. The inter­est on this debt is tax-deductible (mean­ing that these deals are tax­pay­er-sub­si­dized), but pay­ing down the prin­ci­pal still puts pres­sure on the acquired busi­ness­es. They in turn typ­i­cal­ly squeeze employ­ees as the eas­i­est, quick­est way to meet inter­est pay­ments and prof­it targets.
After Bain-style buy­outs, employ­ees often face wage and ben­e­fit cuts or mass lay­offs. Busi­ness­es can also use takeovers to renege on implied con­tracts or to engi­neer bank­rupt­cies, thus avoid­ing oblig­a­tions to work­ers such as pen­sion payments.
After a few years, maybe a decade, the fund's part­ners typ­i­cal­ly try to sell the busi­ness at a prof­it. But the funds also have quick­er ways to make mon­ey. They some­times arrange for the busi­ness­es they buy to bor­row mon­ey to pay extra­or­di­nary div­i­dends in the first year, so that a firm such as Bain can quick­ly return to the gen­er­al part­ners many times their orig­i­nal investment.
In a Van­i­ty Fair arti­cle, reporter Nicholas Shax­son relates what hap­pened after Bain took over and merged two med­ical firms in 1994. First, Bain cut Dade Behring's research bud­get to half its com­peti­tors' lev­el and began clos­ing branch­es, even where the two firms had recent­ly received loca­tion-based tax incen­tives for job cre­ation. It con­vert­ed tra­di­tion­al pen­sions to infe­ri­or alter­na­tives (sav­ing up to $40 mil­lion) and nick­eled-and-dimed employ­ees on ben­e­fit pay­ments. Then Bain had Dade Behring bor­row $421 mil­lion to pay itself, Gold­man Sachs and some top man­agers $365 mil­lion in div­i­dends. These par­tic­i­pants had only invest­ed $85 mil­lion. Rom­ney con­tin­ued to prof­it from the deal until at least 2001, one year before Dade went bankrupt.
Such out­sized prof­its, even from unsuc­cess­ful busi­ness­es, are still not enough for some pri­vate equi­ty firms. They also charge fees to their own investors. In a forth­com­ing issue of Chal­lenge: The Mag­a­zine of Eco­nom­ic Affairs, Eileen Appel­baum, a Cen­ter for Eco­nom­ic and Pol­i­cy Research econ­o­mist, and Rose­mary Batt, a Cor­nell pro­fes­sor, explain that pri­vate equi­ty funds typ­i­cal­ly charge lim­it­ed part­ners – such as pen­sion funds or insur­ance com­pa­nies – 2 per­cent of their invest­ment each year as a ​"man­age­ment fee" to par­tic­i­pate, plus 20 per­cent of any prof­it (though Bain charges a hefti­er 30 per­cent). After tak­ing fees and oth­er fac­tors into account (such as hav­ing an invest­ment tied up for years), Appel­baum and Batt cal­cu­late that most lim­it­ed part­ners would actu­al­ly prof­it more from buy­ing a broad stock index fund. But a minor­i­ty of pri­vate equi­ty funds some­times pro­vide spec­tac­u­lar returns, entic­ing play­ers to return to this casino.
Gen­er­al part­ners also ben­e­fit from the noto­ri­ous ​"car­ried inter­est" loop­hole. It allows their pay for man­ag­ing the fund, which would be taxed as reg­u­lar income, to instead be taxed as cap­i­tal gains at a rate less than half of what most would oth­er­wise pay.
Some­times pri­vate equi­ty firms do ​"add val­ue" to a com­pa­ny by improv­ing busi­ness oper­a­tions, increas­ing skills or adding new equip­ment, but that sto­ry isn't typ­i­cal. While New York Times colum­nist David Brooks por­trays Rom­ney as tak­ing ​"com­pa­nies that were mediocre and scle­rot­ic and try[ing] to make them effi­cient and dynam­ic," Appel­baum's research shows that most pri­vate-equi­ty takeover tar­gets are suc­cess­ful com­pa­nies grow­ing faster than aver­age before the buy­out; less than 3 per­cent are dis­tressed or ​"mediocre."
Appel­baum also finds that when pri­vate equi­ty firms take over, they do not cre­ate jobs faster than com­pa­ra­ble busi­ness­es, but they do destroy jobs faster. (So much for ​"job cre­ation.") Mean­while, Shax­son reports that a Bain inter­nal study con­clud­ed that there is ​"lit­tle evi­dence that pri­vate equi­ty own­ers, over­all, added val­ue" to the com­pa­nies they took over.
All this means that even when a pri­vate equi­ty firm ​"suc­ceeds" (usu­al­ly after buy­ing an above-aver­age busi­ness), much of their gains are reaped sim­ply by trans­fer­ring large amounts of wealth to them­selves. The losers are usu­al­ly the com­pa­nies they acquire, their investor part­ners, tax­pay­ers, gov­ern­ment agen­cies and work­ers – ulti­mate­ly, the entire economy.
This arti­cle orginal­ly appeared as a side­bar to our Sep­tem­ber cov­er sto­ry ​"The Bain Lega­cy."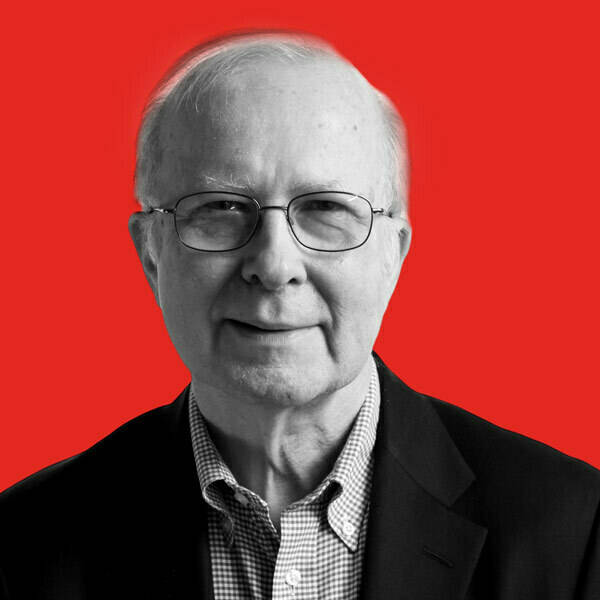 David Moberg, a senior edi­tor of In These Times, has been on the staff of the mag­a­zine since it began pub­lish­ing in 1976. Before join­ing In These Times, he com­plet­ed his work for a Ph.D. in anthro­pol­o­gy at the Uni­ver­si­ty of Chica­go and worked for Newsweek. He has received fel­low­ships from the John D. and Cather­ine T. MacArthur Foun­da­tion and the Nation Insti­tute for research on the new glob­al economy.