I Know Weather Porn When I See It
This winter, the sensationalized coverage of the cold distracted from the realities of climate change.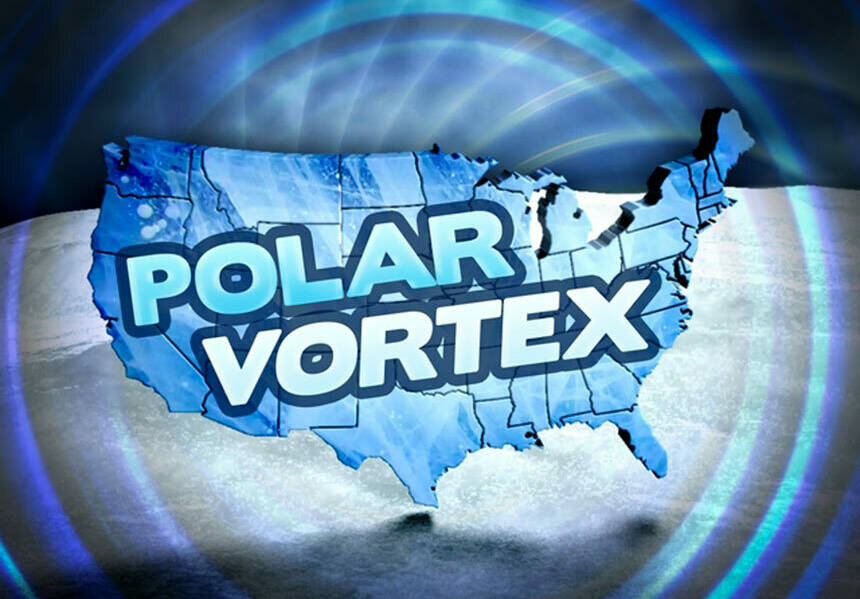 Like mil­lions of Amer­i­cans this win­ter, as I sat in front of the TV, freez­ing and wrapped in a blan­ket, I kept wait­ing for the net­work news shows to utter the two most obvi­ous words raised by the weath­er pat­terns of the past sev­er­al months: cli­mate change. We heard, repeat­ed­ly, about yet anoth­er ​"arc­tic blast," the ​"inescapable win­ter" and var­i­ous efforts to describe the way­ward ways of the ​"polar vor­tex" — ​"a cyclone that sits over the poles" with a ​"coun­ter­clock­wise rota­tion," one CBS mete­o­rol­o­gist offered. But we wait­ed in vain for reporters to inter­view sci­en­tists about how these dra­mat­ic weath­er extremes are relat­ed to — and, in fact, evince — what has been unfor­tu­nate­ly labeled ​"glob­al warm­ing," a term sug­gest­ing that only heat waves could be evi­dence of cli­mate change. Instead, CBS News inter­viewed the gen­er­al man­ag­er of the Edin­burgh Golf Course in Min­neso­ta about ​"how the course came through the winter."
We need fewer storms named after Zeus, fewer numbskull climate change deniers, and more coverage about what's actually happening, what we can and must do, and how we can do it.
Rather than using the drought in Cal­i­for­nia, the trop­i­cal weath­er at the Sochi Olympics or the unre­lent­ing­ly frigid tem­per­a­tures through­out much of the Unit­ed States as pegs for seri­ous cov­er­age of the costs of cli­mate change, The Weath­er Chan­nel, main­lin­ing Ital­ian B‑movies about Her­cules from the 1950s, went into a nam­ing fren­zy, with each storm, how­ev­er fear­some or tepid, get­ting a moniker like Kro­nos or Max­imus or, my favorite, Seneca (the wise storm?), all pro­posed by Boze­man, Mont., high school kids. The chan­nel start­ed per­son­i­fy­ing storms in 2012, explain­ing lat­er that this was ​"the best pos­si­ble ways to com­mu­ni­cate severe weath­er infor­ma­tion on all dis­tri­b­u­tion plat­forms." But their anthro­po­mor­phiz­ing of storms as toga-clad gods triv­i­al­izes the rise of extreme weath­er and con­tributes to what has come to be called ​"weath­er porn": the rabid flog­ging of the dis­as­ter aspects of storms at the expense of all else.
In Feb­ru­ary, CBS Morn­ing News sought to explain why north­ern Cal­i­for­nia was being run over by some­thing named ​"the Pineap­ple Express."
​"So, what's caus­ing all this?" asked host Char­lie Rose. ​"Well," respond­ed CBS con­trib­u­tor Michio Kaku, ​"the wacky weath­er could get even wack­i­er." Kaku, a physics pro­fes­sor, then explained that the polar vor­tex was like a ​"swirling buck­et of cold air" that was spilling into the con­ti­nen­tal Unit­ed States because the North Pole is melt­ing, and tied it to the broad­er prob­lem of cli­mate change."I'm real­ly try­ing to fol­low you," said anchor Gayle King, strug­gling to con­nect the dots. She then asked, ​"What can be done about it?"
​"Well," Kaku responded,"it seems to be irre­versible at a cer­tain point … so we may have to get used to a new nor­mal." How's that for pro­mot­ing utter res­ig­na­tion and inaction?
As for the Sun­day talk shows, accord­ing to Media Mat­ters, they devot­ed only 27 min­utes, col­lec­tive­ly, to cli­mate change in 2013. This past Feb­ru­ary, ABC's This Week and NBC's Meet the Press final­ly gave the top­ic real air­time; how­ev­er, they did so in the most irre­spon­si­ble way pos­si­ble. NBC staged a ​"debate" between Bill Nye the Sci­ence Guy and cli­mate-change denier Rep. Mar­sha Black­burn (R‑Tenn.), who assert­ed, false­ly, that ​"there is not agree­ment around the fact of exact­ly what is caus­ing" cli­mate change. ABC pit­ted cli­ma­tol­o­gist Hei­di Cullen against Repub­li­can Gov. Pat McCro­ry of North Car­oli­na, who infa­mous­ly said in 2008 that ​"cli­mate change is in God's hands" (though he lat­er back­tracked). While both shows sought to refute the vac­u­ous bro­mides of these dunces, the fact that they gave them equal time, when 97 per­cent of cli­mate sci­en­tists agree that cli­mate change is a fact and is human-made, sug­gests there is a real debate when there isn't, and legit­i­mates doing nothing.
Of course, if you watch Fox News, the frigid weath­er proves that ​"glob­al warm­ing" is a myth; indeed, Fox men­tioned cli­mate change nine times in one week in Jan­u­ary in order to ridicule it. As its con­trib­u­tor George Will asserts, ​"the cli­mate is always chang­ing." Well, yes, espe­cial­ly in the last two decades, which were the hottest in 400 years.
We've become resigned to event-dri­ven, de-con­tex­tu­al­ized news, but when the issue is as press­ing, cost­ly and dan­ger­ous as cli­mate change (think floods, water short­ages, severe hur­ri­canes, droughts), we need few­er storms named after Zeus, few­er numb­skull cli­mate change deniers, and more cov­er­age about what's actu­al­ly hap­pen­ing, what we can and must do, and how we can do it.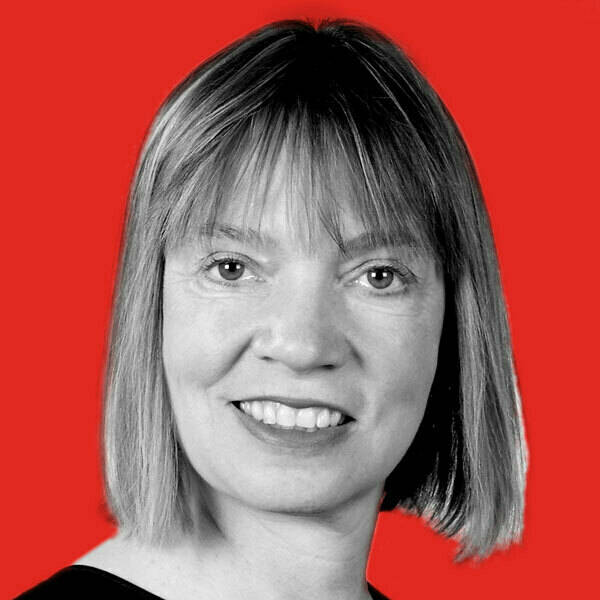 Susan J. Dou­glas
is a pro­fes­sor of com­mu­ni­ca­tions at the Uni­ver­si­ty of Michi­gan and a senior edi­tor at
In These Times
. Her forth­com­ing book is
In Our Prime: How Old­er Women Are Rein­vent­ing the Road Ahead.
.